On Sunday, the Australian government issued a triumphant announcement: all remaining children had been cleared to leave the offshore detention camp on the Pacific island of Nauru, where they have been detained for more than five years.

The remaining handful of children on Nauru will soon depart to be resettled in the United States, under a deal former prime minister Malcolm Turnbull struck with former US president Barack Obama.
In a press release on Sunday morning, prime minister Scott Morrison and immigration minister David Coleman claimed victory after "working quietly and methodically" to remove children from Nauru.

"There were 109 asylum seeker children on Nauru at the end of August 2018 at the time we took on our respective roles as Prime Minister and Minister for Immigration," the statement said.
"There are now only four asylum seeker children on Nauru and they have all been approved for departure to the United States of America with their families."
Advocates have blasted the government for claiming a political win.
The last group of children is leaving Nauru after a year of intense public scrutiny, and numerous legal challenges that forced the government to transfer children with severe health issues to Australia, including kids who were suicidal and others who had entered a catatonic state with resignation syndrome.

And hundreds of adults remain in detention on Nauru and on Papua New Guinea's Manus Island.
"I think the government has a gall to be suggesting that they are responsible for getting the children off Nauru," director of the National Justice Project, George Newhouse, told BuzzFeed News.
"The National Justice Project alone had to go to court to force the government kicking and screaming to bring 46 children and their families to Australia for urgently required medical care."
Law firm Maurice Blackburn said in a statement it had represented 26 people, many of them children and some as young as six months old. Other law firms have also represented adults and children pro bono.
Jana Favero, the director of advocacy and campaigns at the Asylum Seeker Resource Centre, told BuzzFeed News kids leaving Nauru was "absolutely cause for celebration", but said the government had fought "tooth and nail" to stop kids getting medical care.
"It's finally a win for humanity, but it shouldn't have taken so long and it's really misleading for Scott Morrison to claim it as a win," she said.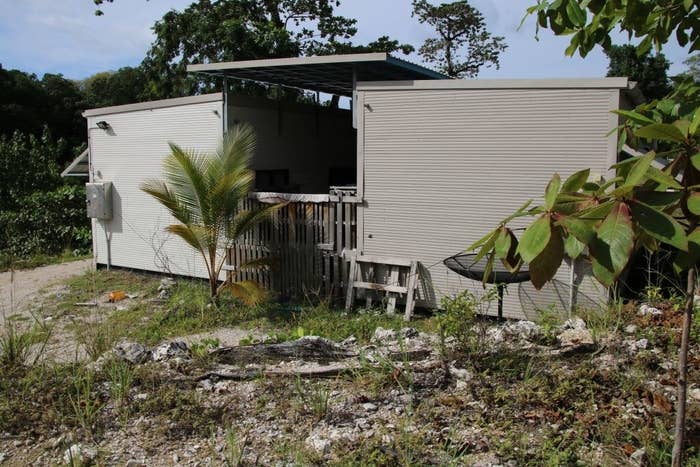 Favero told BuzzFeed News there were about 1,000 people left in limbo on Nauru and Manus. She said they were adult men and women, ranging from young adults who arrived seeking asylum as unaccompanied minors and have since turned 18, to people in their 60s and 70s.
There are a number of people – Favero estimates between 20 and 30 – across Manus and Nauru who are separated from their families.
"For example, a pregnant woman has been flown to Australia for the birth of her child due to complications, and the father has remained on Nauru and is still there – so has not seen the birth of the child or met the child," she said.

A positive about the recent court orders, Favero said, is that generally immediate family have been transferred with the children – something that was not happening previously.
The ASRC is managing the cases of 70 people suffering mental and physical health conditions across the two islands, with a further 215 on the wait list.
"What we're really seeing falls into two categories. One would be very much mental illness, depression, PTSD, that is all a result of being detained offshore," Favero said.
"Secondly, a range of preventable, treatable diseases that have been untreated for a long period of time," she said, citing diabetes, urinary issues and head injuries.
"After five to six years of not being treated, they've escalated to a point where they're critically unwell and have mental health problems as well, as a result of not being treated."

Next week federal parliament will consider a bill put forward by the independent member for Wentworth, Kerryn Phelps, to facilitate easier medical transfers to Australia of the adults left on the islands.

Phelps told Radio National Breakfast on Monday morning that the legislation would put decision making on refugee transfers squarely into the hands of doctors, rather than bureaucrats.
Under the current system, transfer requests are considered by the Transitory Persons Committee, a powerful task force made up of senior members of the Department of Home Affairs, including the Australian Border Force.
According to meeting minutes obtained by BuzzFeed News, the committee discussed avoiding "close scrutiny" of a high profile case and considered where there was "any compassion" in the policy of avoiding medical transfers to Australia.

After reading the documents, Nick Martin, who previously worked as a senior medical officer on Nauru, told BuzzFeed News that the committee's mindset was to try to avoid bringing refugees to Australia.

"They're certainly not listening to doctors," he said. "They're coming at it from the position of, what can we do to keep this person out of Australia? That a dangerous point to start off from."