Julie Bishop Won't Recontest Her Seat At The Next Election
Former Liberal deputy leader Julie Bishop says she won't recontest her seat at the next election, because she thinks the government will win.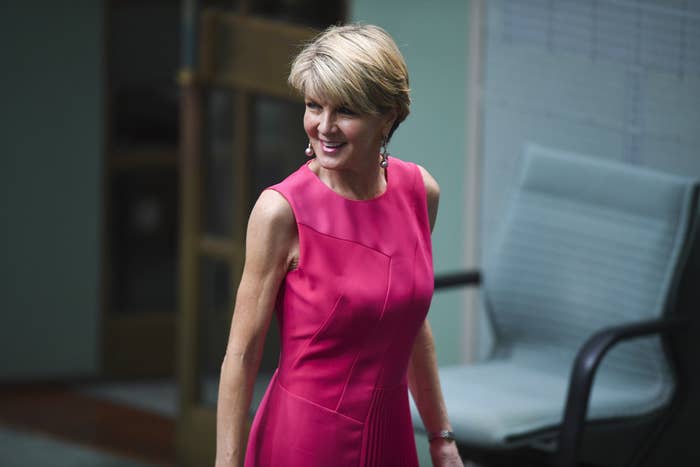 Former Liberal deputy leader Julie Bishop has announced she will not recontest her long-held seat of Curtin at the forthcoming election.

She told the parliament on Thursday afternoon she believed the government would win the election, expected in May, and had "on that basis" reconsidered her position as the member for the West Australian seat.
"I have been contacted by a number of talented, indeed extraordinary, people, including women, who have indicated to me that, should I not recontest the seat of Curtin, they would seek preselection," she said.
"Accordingly, I will not recontest the seat of Curtin at the next election."

Bishop has been the member for Curtin since 1998. She was the deputy leader of the Liberal party for 11 years from 2007 to 2018, and was Australia's first female foreign minister.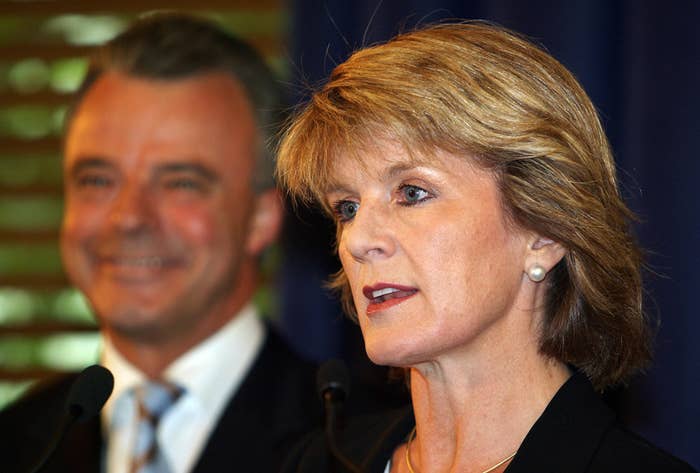 Bishop also became the first woman to stand, unsuccessfully, for the leadership of the Liberal party, in the August 2018 spill that booted Malcolm Turnbull and installed Scott Morrison as prime minister.

She resigned as foreign minister following the spill, and has since sat as a backbench MP.
She told the parliament on Thursday afternoon: "As I said in this place, in my first speech in November 1998, I was brought up to believe that entering public office should be one of the highest callings, and that being able to direct your energies and abilities to the betterment of your state or your country was one of the greatest contributions you could make.
"And that I had always had an intense conviction that an individual can make a difference to the life of the times. That remains my view."
Bishop served as a cabinet minister in the Howard government before becoming deputy leader following the 2007 election.
Prior to entering parliament she worked as a lawyer and was a managing partner at law firm Clayton Utz.
Prime minister Scott Morrison and opposition leader Bill Shorten paid tribute to Bishop in the parliament – but Bishop didn't stick around for kind words, leaving the chamber after her speech.

"We share many things in common, not just thinking that Tina Arena is the best female singer in the country, but apart from that, her passion that she has always brought to her role, the dignity and grace that she has demonstrated in every single role she has held, she is an incredibly classy individual as we remarked in our own party room," Morrison said.
"Her successor will have big shoes to fill, and we all know Julie has the best shoes in the parliament."
Shorten described Bishop as a "trailblazer" and praised her work as foreign minister following the deaths of 38 Australians in the MH17 plane disaster.