Former Australian NRL star Jarryd Hayne's fledgling NFL career has hit a speed bump, with the San Francisco 49ers announcing Saturday that Hayne has been cut from their squad.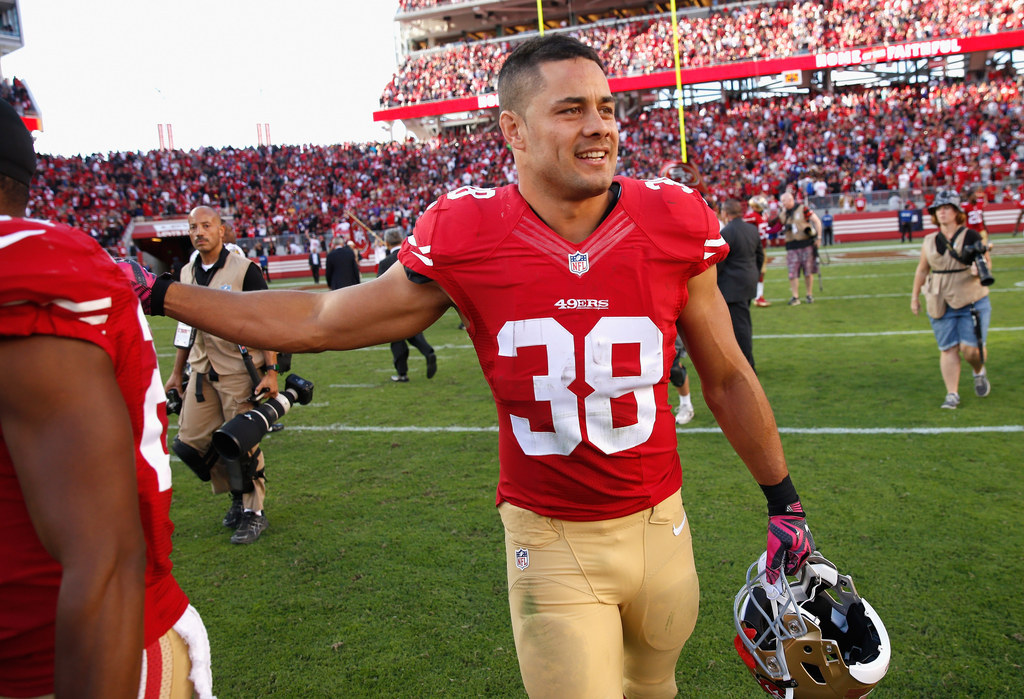 After an impressive start to the pre-season that got tongues wagging across the globe, Hayne has received criticism over his more recent appearances.
Channel 7 reported that Hayne was "shocked" and "upset" over the decision, which saw him dropped from the 49ers 53-large active squad.
On Weekend Sunrise, L.A. correspondent Angela Cox said Hayne had found out the news on the team bus.
"The team is due to play tomorrow. He thought he was going to be playing," she said. "He's really shocked, very upset about this."
However, Hayne tweeted positively about the news, saying he was "blessed for another test".
Hayne has technically been "waived", meaning any other NFL team can now pick him up and add him to their squad. However, if no other teams choose to pick up Hayne, he can return to the 49ers practice squad.
Hayne's agent, Jack Bechta, said on Twitter he believes the Saturday announcement is a sign the 49ers would prefer Hayne to remain with them.
Hayne was dropped to make room on the active roster for 24-year-old running back Kendall Gaskins.