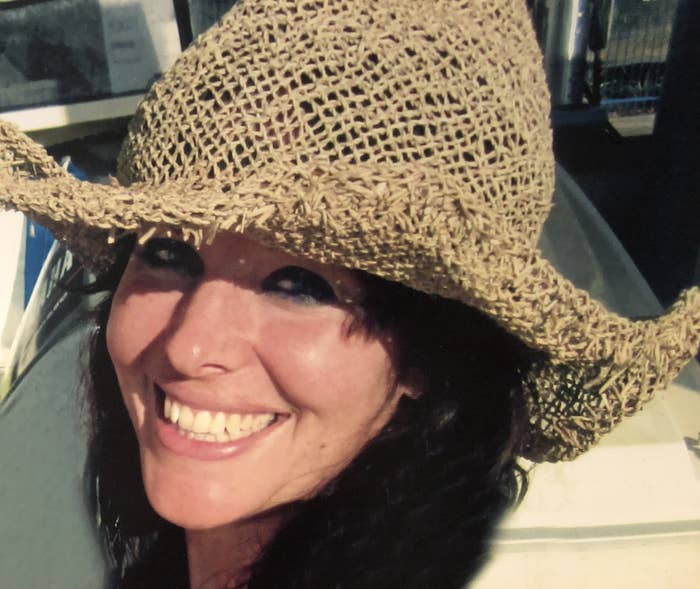 Caroline Watson-Ley, whose daughter Naomi killed herself two days after she was discharged from a psychiatric ward in 2015, has said the moment she returned home from work to find her daughter's body is "with me every minute that I am awake".
On Thursday, the final day of an inquest into Naomi's death, lawyers and officials at the NSW Coroner's Court in Glebe relinquished their pens, laptops, and thick binders of documents for 20 minutes and simply listened, as the mother of the woman they had discussed for the past week talked about her loss.
Watson-Ley's voice frequently cracked but never ceased entirely as she outlined Naomi's life and the extraordinarily close relationship the two of them had in a statement she described as a "final service" to her daughter.
Caroline Watson-Ley, 74, last spoke to Naomi at around midnight on June 23, 2015, while she was watching television at their family home in the Sydney suburb of Roseville.

The next day, she returned home from work to find her daughter dead. Naomi was 33. That awful final image, Watson-Ley told the court, is indelibly imprinted on her mind.
"That vision I call a nightmare image is with me every minute that I am awake, and it usually wakes me when I fall asleep," she told the inquest.
"As I sit here telling you this, my mind is a split screen; it is there."
Watson-Ley delivered the powerful statement from handwritten notes. She had attempted to write it out properly through the week, but found herself overwhelmed at the "impossible task" of trying to distill her grief into a neat statement.
She told the court she had known death and loss before – Watson-Ley lost her husband, who had dementia, in 2011 – "but the grief associated with Naomi's suicide is unlike any other".
"I use the word 'lacerating' when speaking to people. The sorrow is lacerating. The wound never closes. The passage of time has not dulled the pain," she said.
"I can only say we were bound by something that I cannot define or put into words."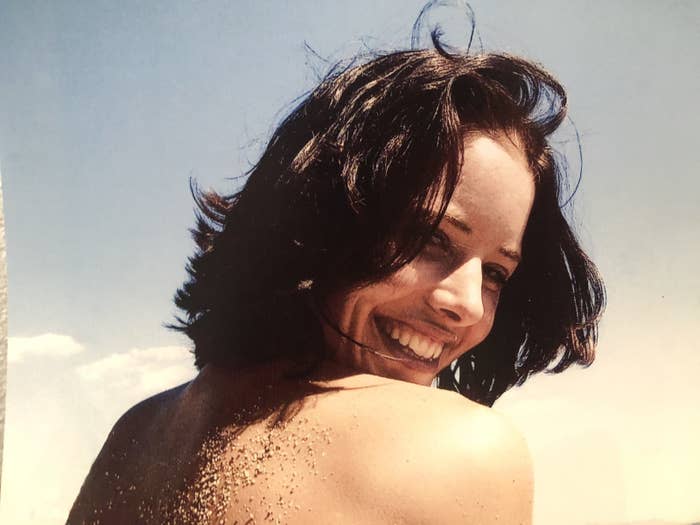 When they travelled together, Naomi would wield a hairbrush as a microphone in the front seat, singing song after song.

"She'd belt it all out, every note off key. It was the most terrible thing you've ever heard," Watson-Ley said, eliciting a rare laugh from the sombre courtroom.
"What I wouldn't give to hear it again."
Thursday was the final day of hearing at the inquest, which explored Naomi's diagnosis and treatment, changes to her medication, and NSW Health and hospital policy and procedures.
Naomi was admitted to the Royal North Shore Hospital (RNSH) on June 20, 2015, showing signs of acute distress and suicidal ideation, and she was detained, or "scheduled", under the Mental Health Act that same day.
Two days later, Naomi was discharged from the Psychiatric Emergency Care Centre at the RNSH. A discharge summary was meant to be faxed to her GP by 5pm the same day, but it did not arrive until June 25, the day after Naomi died.
Earlier on Thursday, the clinical director of the North Shore Ryde Mental Health Service, Dr Nicholas O'Connor, was asked if he would recommend any improvements to the treatment process after hearing some of the evidence at the inquest.

O'Connor said one thing would be to "ensure we have a simple and preferably one-page discharge plan, in plain English, that can be handed to the patient and relatives on discharge".
"I think that would really improve our safety and care [for people] in transition from hospital to the community."
The doctor who discharged Naomi, Dr Samuel Lim, told the inquest that Naomi had said she was feeling better and did not appear to be masking her symptoms or mood when she was released from hospital.
Caroline Watson-Ley said she had advocated against Naomi being discharged and found the notion her daughter was better after 36 hours in hospital "inconceivable". Her version of events is in conflict with Lim and doctor Sandy Jusuf, who testified that Caroline Watson-Ley was agreeable to the discharge plan.

Lim had concluded that Naomi's symptoms of acute distress and suicidal ideation had most likely been caused by side-effects from antidepressant medication she had recently taken, and her background of borderline personality disorder.
Lim told the inquest on Wednesday that he felt Naomi did need further treatment, but that it would best take place in the community, not as an inpatient.

Two expert witnesses, psychiatrists Dr Christopher Ryan and Dr Michael Giuffrida, differed on whether the diagnosis was accurate. Ryan agreed with Lim, while Giuffrida thought it more likely Naomi was suffering from major depressive disorder.
Magistrate Paula Russell will deliver a coroner's report later this year.
If you need to talk to someone, you can call Lifeline Australia on 13 11 14 or Beyond Blue Australia on 1300 224 636.