This New Senator Had A Message For Australia's LGBTI Kids In His Maiden Speech
Greens senator Robert Simms spoke to BuzzFeed News about his maiden speech.
"I stand here today as an out and proud gay man. But it certainly wasn't always so," Simms told the chamber.
"I remember I was around 12 when I realised I was gay, I was in my final year at primary school. It was a secret I carried for a long time – indeed I didn't tell anyone until I was in my early twenties."
A former councillor for the city of Adelaide and Greens political staffer, Simms replaced South Australian Greens senator Penny Wright. He holds the portfolios for higher education, LGBTI issues and water.
Simms joins three other openly LGB members of the Australian parliament, including Labor senator Penny Wong, Liberal senator Dean Smith and Greens senator Janet Rice.
Speaking to BuzzFeed News, Simms said it was important to him as a public figure to be open about his sexuality.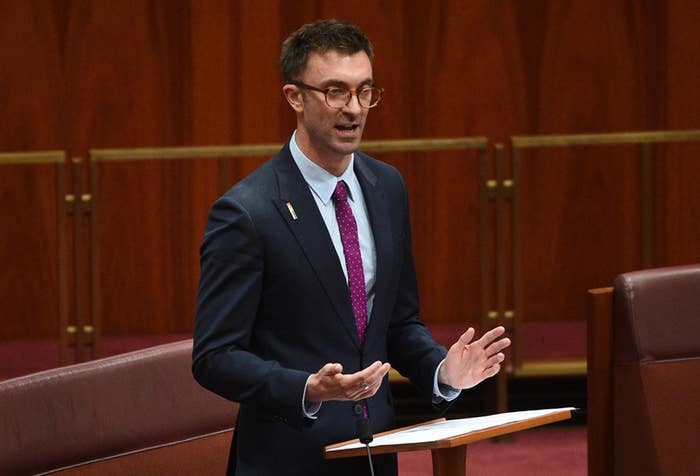 Simms said that for young people it's often "a case of you can't be what you can't see".
"As a young person growing up, [I found] it quite challenging to see what a gay future might hold for me," he said.
"And part of that was because I didn't have any gay role models, so I was basing my perception of the gay life on caricatures I see on television, and I didn't have any conception of what a gay life might look like."
Simms went on to say that he hopes his work as the Greens spokesperson for LGBTI issues will "make things a bit easier" for people in the future.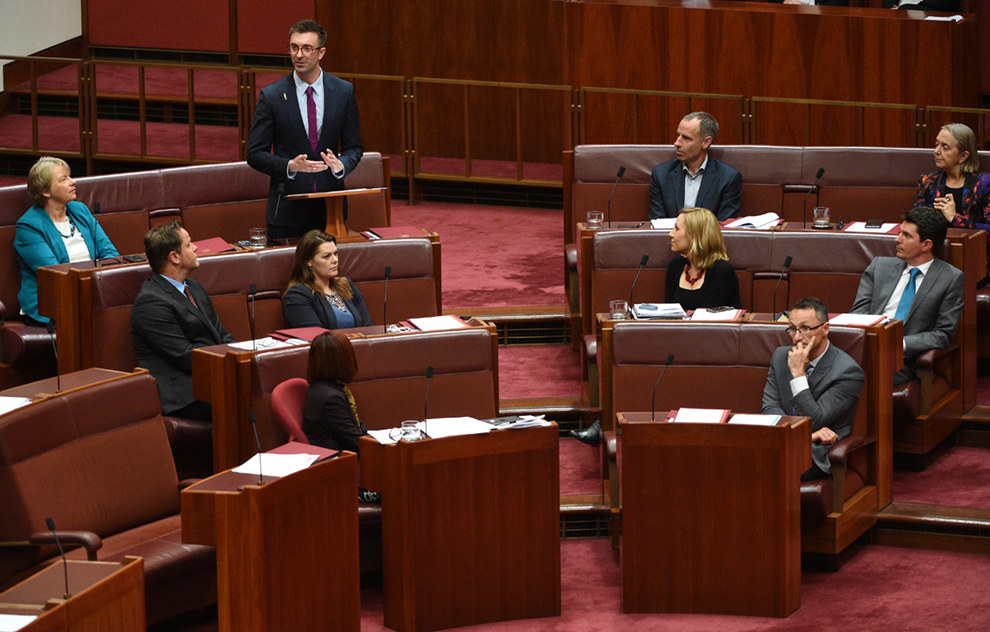 "Despite all that we've achieved on the road to equality, there is still much more to be done. I know young people are still bullied at school for being same-sex attracted or transgender and homophobia and transphobia are still a dangerous force in Australian society."
"But I want to say today to any young person who might be struggling with their own journey with sexuality or gender identity, things really do get better. Our nation is changing, our world is changing and you have a bright future ahead of you. Be brave, be strong and be proud of who you are."