A Sikh community leader who received an Order of Australia award in 2012 says a bill for same-sex marriage will "destroy the whole human race".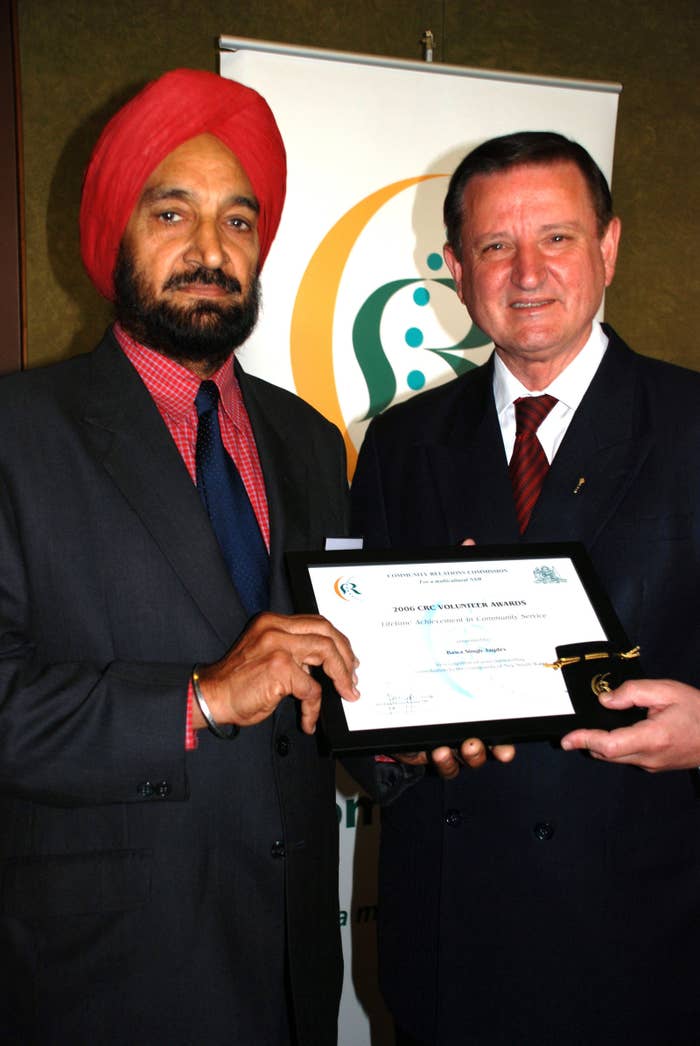 Bawa Singh Jagdev, the secretary of the National Sikh Council of Australia, also suggested same-sex couples call their relationships "homo unions" in a submission to an Australian Senate inquiry.

"What the proponents of the bill are proposing and supporting is against the law of nature," he said.

"God created humans on this planet to propagate the human race and not to destroy it. This bill will destroy the whole human race."

Jagdev wrote that gay people should be allowed to be in relationships, but marriage should not be redefined.
"Give it a different name, such as HOMO UNION and recognise the relationship," he wrote.

Jagdev made the comments in a public submission to the current Senate inquiry into the government's draft marriage equality bill.
His comments were made on behalf of the National Sikh Council of Australia, which Jagdev claims is the country's peak body for Sikh associations.
In an interview with BuzzFeed News, Jagdev doubled down on his comments that same-sex marriage would destroy the human race.
"If a gay person marries another gay person, they won't produce anything. Suppose they adopt a kid and he becomes gay. How will the population increase?" he said.

"After a few years, or centuries, there won't be anybody left. There won't be any woman or man. It will be finished."
He told BuzzFeed News he believes children raised by same-sex parents would be more likely to become gay, as they would look to their parents and imitate them.

"The thing is, whichever family you are brought up, the kid will pick up the same characteristics and habits of others," he said.
"He wouldn't know whether he has to do the sex with the man or the woman. He wouldn't know. Whereas a normal child, born to a married man and a woman, he or she knows it."
A 2013 literature review published by the Australian Institute of Family Studies (AIFS), the government's key research body in the area of family wellbeing, said "the children raised by same-sex parents appear no more likely to describe themselves as conclusively lesbian, gay or otherwise homosexual".
Jagdev received an Order of Australia in 2012 under the Gillard government. OAM recipients are recommended by the Council of the Order of Australia and signed off by the governor general.
Labor shadow minister for equality Terri Butler told BuzzFeed News that Jagdev's comments were "inappropriate and disrespectful".

"They are out of step with modern values and community standards. They're a good reminder of why Labor did not support the plebiscite," she said.
"If we had, this sort of language could have been amplified through a publicly funded 'no case'."