Melbourne woman Joal, 30, was just five years old the first time she experienced homelessness. Her mother had fled an abusive relationship, with Joal and her three younger siblings in tow, and they camped on the floor of a relative's house.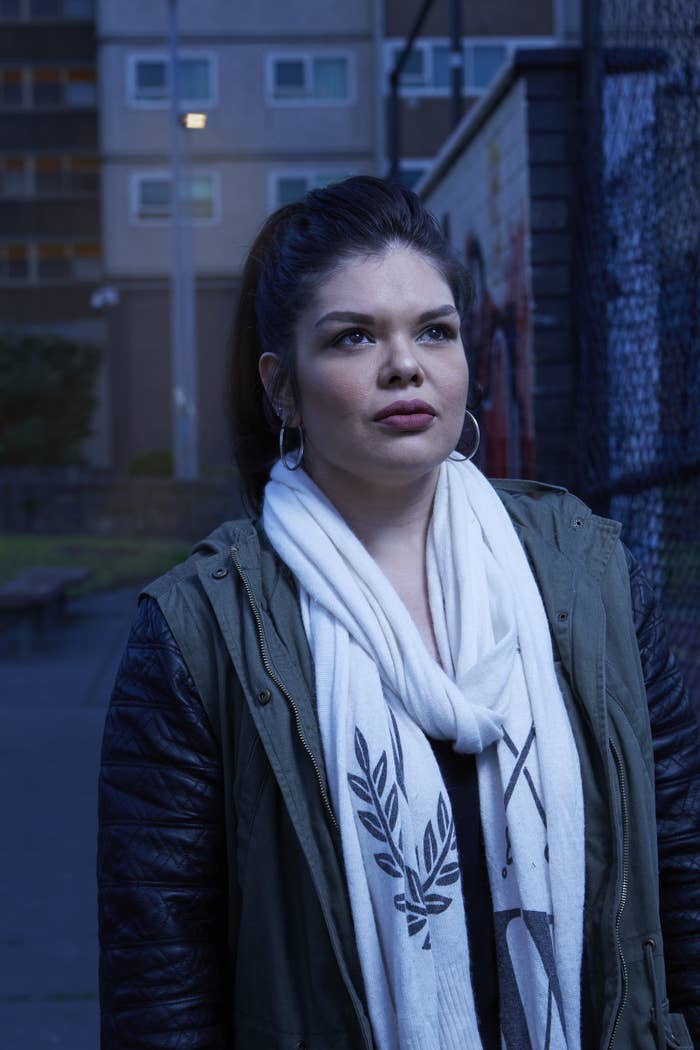 Joal's mum worked two jobs to get back on her feet, and was eventually able to buy a home – but 10 years later, another wave of trouble hit.

"She developed clinical depression and couldn't work," Joal told BuzzFeed News. "We lost our home, and we found ourselves again living at my aunt's house, on the floor."
The family was assigned a two-bedroom unit through a support service, but tensions were high in the cramped apartment with four teenagers and Joal's ill mother. Joal left home at 16.
"I was couch-surfing. I was trying to survive, put myself through school, I thought education was the way up."

Despite her best efforts, it was too hard, and Joal dropped out halfway through Year 12. "That obviously sucked." She paused. "But that's how it was."
Joal never slept on the street. But the "invisible homelessness" she experienced is typical of about 95% of Australia's homeless population.
"Homelessness is more than just rough sleeping," Council of Homeless Persons CEO Jenny Smith told BuzzFeed News.
"People are living in cars, rooming houses, hotels, couch surfing, caravan parks."
To raise awareness of how most people in Australia without a home live, the Council of Homeless Persons has found an unlikely partner: dating app Happn, which uses geolocation technology to help people match with others who live and work in similar areas.
It's a perfect match for highlighting the places where homeless people might have lived, said Smith.
"Every day we're crossing paths with people who are homeless. If you've got 2000 people every night sleeping in rooming houses, people walking down the street every day will not be aware that they're there."


Happn users in inner Melbourne will get a notification with one of six stories – including Joal's – when they pass by a location where that person was homeless.
It might be an alleyway where someone slept in a car, or a building where a temporary crisis room is set up.

While positive about the app's chances of spreading awareness, Smith is worried about the uncertain fate of homelessness funding.

The federal government's $115 million National Partnership Agreement on Homelessness is due to expire in June 2017.
"Every year, or every two years, we end up being uncertain for months on end about whether funding is going to be cut," she said. "At this stage, we could well lose it in June 2017."
Joal said she wanted to be part of the campaign because homelessness is part of her story – and she wants people to know it can happen to anyone.
"It's not a sad ending," she said. "I have stable housing, I have an advanced diploma in event management. I'm a makeup artist. I love what I do."

"It's not until after you get stable housing that you can flourish. I can live now. I can grow, and give my daughters the opportunity to do the same."