There Are 18,000 Teachers To Carry On The Safe Schools Legacy When Funding Runs Out
"It has been hard, and it has been frustrating."
Staff at the Safe Schools Coalition hope thousands of teachers trained in how to best support LGBTI students will be the "legacy of the program" when funding runs out at the end of June.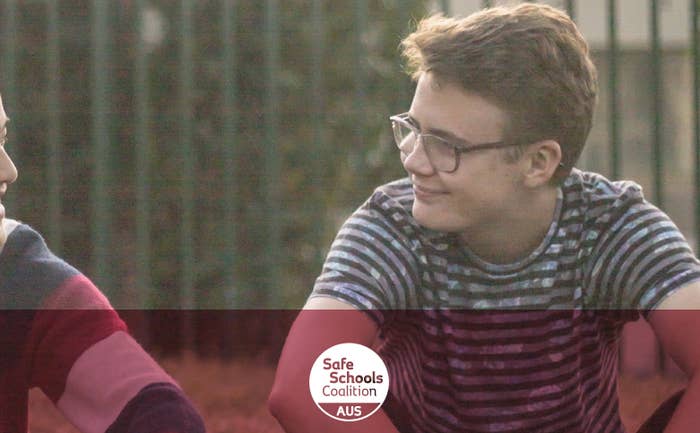 Launched in 2014, the Safe Schools LGBTI anti-bullying program went all but unnoticed for two years until, in early 2016, conservative media outlets and politicians hitched themselves to a campaign by right wing Christian lobby groups against the program.

Significant controversy followed, sending confusing and contradictory messages about the SSC and what it hoped to achieve.
In an interview with BuzzFeed News, Safe Schools Coalition Australia (SSCA) national director Craig Comrie said staff were determined to train as many teachers as possible before federal funding was cut.

"Our focus now for the remaining part of the contract is the same as it's always been: that is to train as many teachers, work with as many teachers, educators and school psychologists as possible, so we can build knowledge and confidence in dealing with these issues," he said.
"If you can get teachers on board, you have a flow on effect in the classroom. We've focused all of our time in the last four years on getting out to as many schools and regions as possible in each state."

SSCA has trained over 18,000 teachers since the program was launched in 2014.
The national program currently runs in all Australian states and territories except for Victoria and the Australian Capital Territory, which have state-funded versions of the same program.

Comrie said that the end of the program had not come as a surprise to staff.

"We've known from the start ... that the funding was a four year commitment and it was unlikely as ongoing funding after that," he said.
"That's not unusual, because the design of these programs is you spend a period of time working with teachers to build their capacity, to allow that capacity to be the legacy of the program."
The resources created by Safe Schools over the course of the program – including the All Of Us lesson plans, a guide to help students transitioning in schools, and posters – will remain online and be available to schools once funding ends.
One aspect of the program that will end with the funding is the advice from Safe Schools staff to parents, teachers, and principals about how to help individual students transition.
"Obviously at the moment with funded staff across the country, teachers do have that opportunity to make phone or email contact with Safe Schools staff for advice," Comrie said. "That opportunity will no longer be there, apart from the commitments made at different state levels.
"I definitely think it's critical that schools have access to resources and information that assist them in being able to most effectively support young people that are transitioning. Hopefully the resources we've developed will continue to live on for that purpose."
Comrie said the political controversy over Safe Schools was "disappointing" and "incredibly frustrating" for staff.
"Unfortunately so much of the discussion has been based on misinformation," he said.
"The main frustration has been the fact that we just want to train teachers, we just want to build capacity and meet the needs of teachers who are coming to us and saying, 'We need supporting material in this area'. It does become frustrating when you need to allocate time to focus on something other than that."
The Safe Schools Coalition will continue to run in certain states and territories come July 1.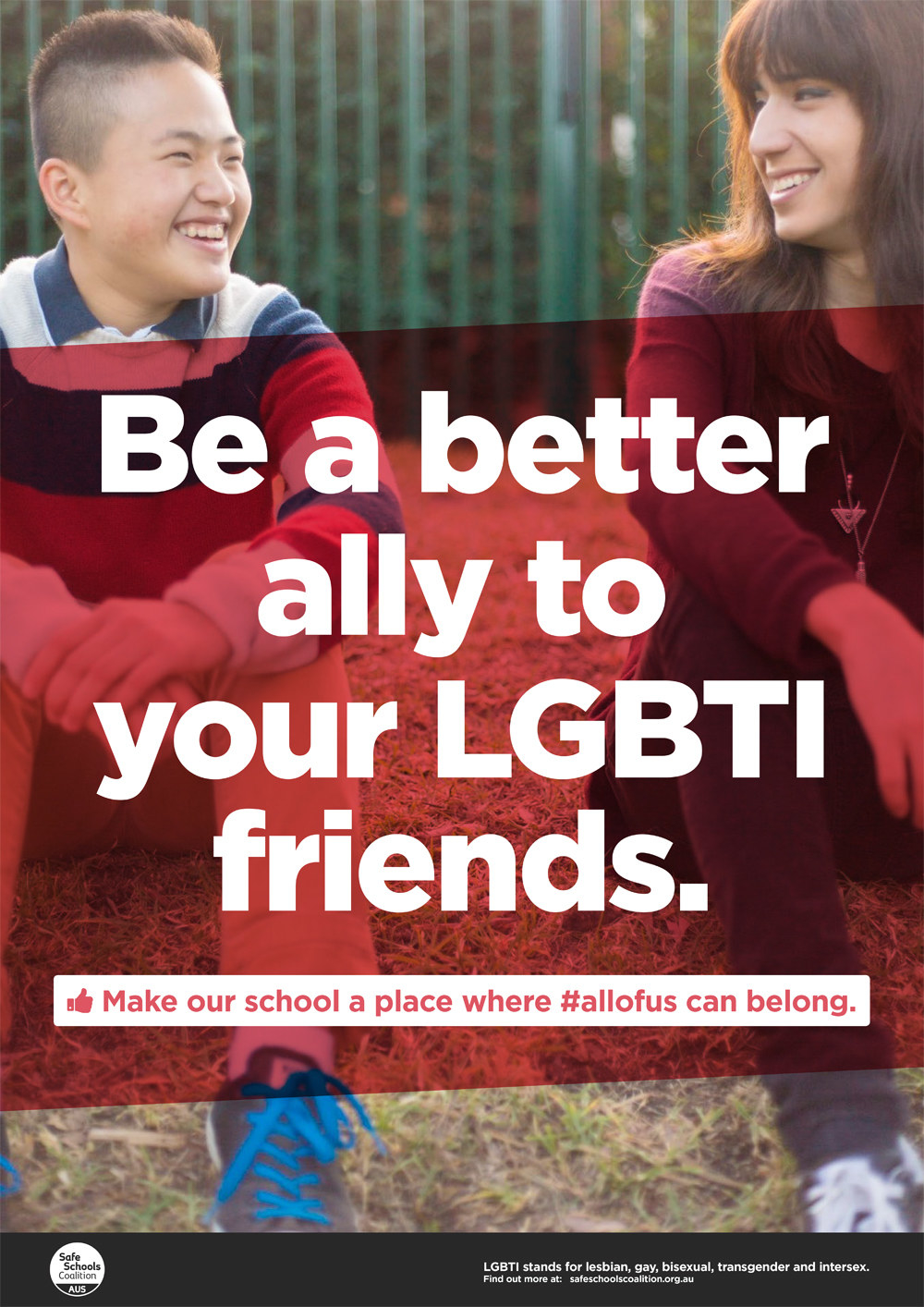 Victoria and the Australian Capital Territory will continue to run state funded versions of the program, while Western Australia's Labor government has pledged $1.4 million over four years to ensure any high school can access the program.

A spokesperson for the South Australian Department of Education told BuzzFeed News: "We see value in having a specific program to support schools to tackle bullying against LGBTI students. We expect to make an announcement shortly about the future of the Safe Schools program."
The remaining states and territories do not plan to contribute state funds to keep SSCA running. However, each has a different plan for how to support LGBTI students.
A spokesperson for NSW education minister Rob Stokes told BuzzFeed News the state is updating its existing anti-bullying strategy, and that transgender students would continue to receive support from the department.
"The school counselling service is a key support for schools in this work," he said. "In addition, schools will be able to seek support from other agencies if required."

He did not respond to a question about whether schools would still be permitted to use the Safe Schools resources.
A spokesperson for the Queensland Department of Education and Training told BuzzFeed News that schools would still be able to access the SSCA resources.
"To date, the Safe Schools resources have been made available to Queensland state schools by True Relationships and Open Doors Inc," the spokesperson said.
"The Department of Education and Training does not mandate or endorse individual programs or initiatives. Principals, in consultation with parents and the school community, are in the best position to make decisions about the most appropriate programs to meet the needs of their students."
In the Northern Territory, where just one school is signed up to the Safe Schools program, the resources will remain available to students.

A spokesperson said the NT Department of Education had been developing a "whole of system" approach to student wellbeing, which includes bullying and harassment.
The Tasmanian minister for education and training, Jeremy Rockliff, told BuzzFeed News the state had invested $3 million over four years into a program called Combatting Bullying.

While schools are encouraged to use the Tasmanian program, they will still be able to supplement it with the Safe Schools resources.