One Nation leader Pauline Hanson has doubled down on her admiration for Vladimir Putin, saying Australians wished they had a leader who was more like the Russian president.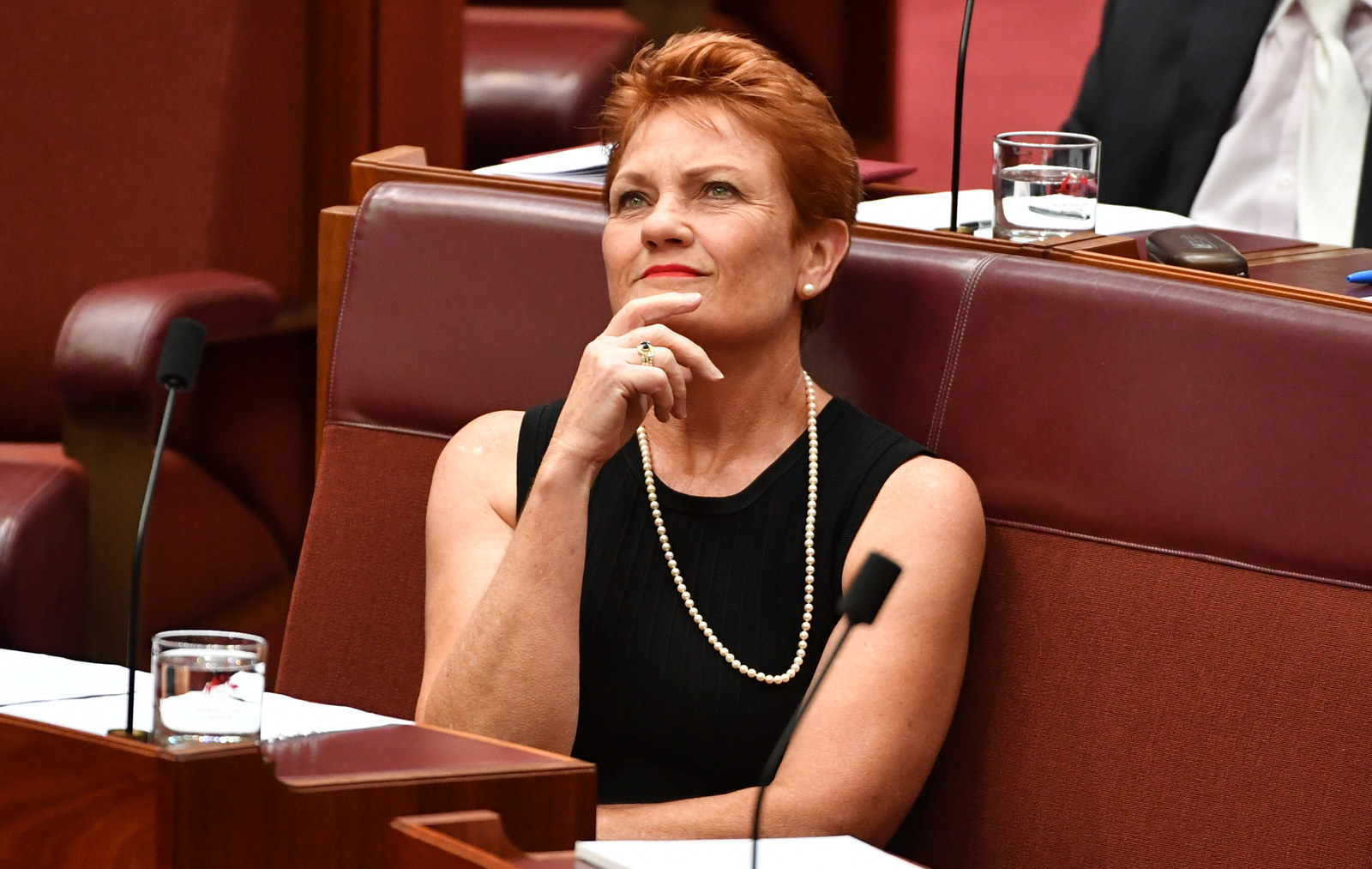 Hanson is a powerful figure in Australian politics, with her right-wing nationalist minor party holding four crucial votes in the senate.
She told the ABC's Insiders program on Sunday that she thinks Putin is a strong man and she respects him.
"He is very patriotic towards his country, the people love him, he is doing so well for the country," she said.

"So many Australians here want that leadership here in Australia. They want a leader here to stand up for the people and fight for this nation."

In February, Hanson defended Russia's connection to the MH17 plane crash by saying "everyone has done something".

Thirty-eight Australians were among the 298 people killed when the passenger plane was shot out of the sky over eastern Ukraine by a Russian-made missile in 2014.
Asked on Insiders how she can support the Russian leader in the face of that, Hanson said the crash was "disgusting" but did not accept liability on Putin's part, asking "Did he push the button?".

"Do I hate the man for killing people? If he was... have you got the proof he did it?" she said.

In the same interview, Hanson said she supported the Fair Work Commission's recent decision to cut Sunday penalty rates because small businesses need "a chance for growth".

"Those employers, I know myself, if you can cut back a little bit there, give them a helping hand, more likely these small businesses will open on a weekend, possibly give more hours and employ more people," she said.
UPDATE
Prime minister Malcolm Turnbull rejected Hanson's glowing words, saying Russia under Putin's rule should not be admired.
"Vladimir Putin's Russia is subject to international sanctions, to which Australia is a part, because of his conduct in shooting down the MH17 airliner in which 38 Australians were killed. Let's not forget that," Turnbull told a press conference on Sunday.
"That was a shocking international crime. Vladimir Putin's Russia is not, and should not be, an object of admiration in any respect."
Opposition leader Bill Shorten also repudiated the comments, writing on Twitter: "37 Australians died on MH17. Putin should not be admired by anyone."