There were 954 same-sex weddings or civil unions in New Zealand in 2016 – and almost half that number were couples living overseas.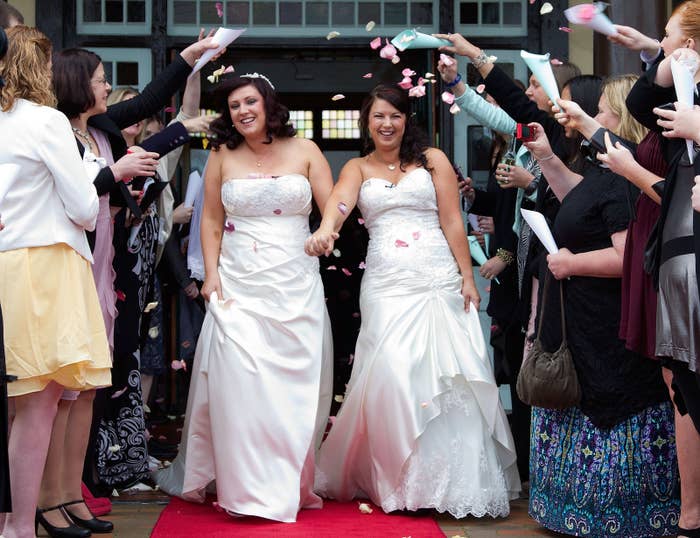 While there are significant movements for marriage reform in Australia and Taiwan, New Zealand is the only country in the Asia-Pacific to have legalised same-sex marriage.
According to new data from Statistics New Zealand, of 954 same-sex weddings or civil unions in New Zealand in 2016, 483 were couples living in New Zealand, and 471 were couples who travelled from overseas.
This is in stark contrast to the number of opposite-sex couples travelling to marry in New Zealand (11% of all opposite-sex weddings).
Of the 471 couples living overseas who were married or registered a civil union in New Zealand, 58% hailed from Australia and 17% from China.
A country-by-country breakdown reveals the large percentage of couples from China marrying in New Zealand was unique to same-sex weddings or civil unions. Among opposite-sex couples, couples from the UK and the US were the most common, after couples from Australia.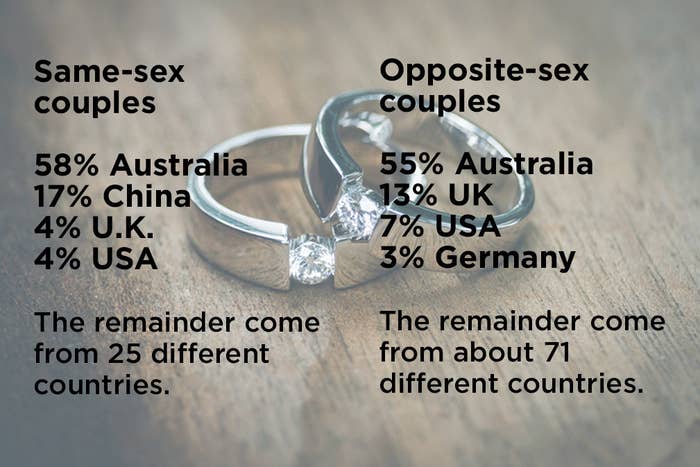 Overseas same-sex couples marrying in New Zealand were much less likely to have one or both members of the partnership born in New Zealand: 21%, as against 56% of opposite-sex couples.

Clint McGilvray from The Equality Campaign told BuzzFeed News it is "truly sad" that Australian same-sex couples do not have the option to get married at home.

"We hear from hundreds of families right across Australia who have elderly or sick members of their family who aren't able to join in celebrating their family members' weddings," he said.
"The prohibitive cost of a wedding means so many people are unable to go, because international travel is expensive."