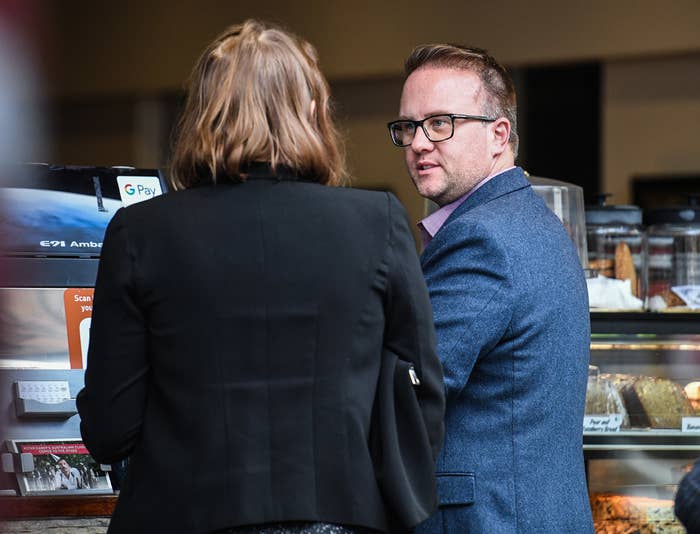 The judge in the looming defamation showdown between film star Geoffrey Rush and a News Corp publisher has slammed the media company for its "undeniably unsatisfactory" conduct in the lawsuit thus far.

The defamation trial, which is due to start later this month, was prompted by articles published in Sydney newspaper The Daily Telegraph in November 2017 alleging Geoffrey Rush had been accused of "inappropriate behaviour" during a 2015-16 Sydney Theatre Company production of King Lear.
Rush denies the allegations and promptly filed a lawsuit in the Australian Federal Court against publisher Nationwide News and journalist Jonathon Moran. He claims they defamed him by painting him as a "sexual predator" and a "pervert" who had committed sexual assault.
Nationwide News has pleaded a defence of truth and the woman at the centre of the allegations, actor Eryn Jean Norvill, will testify at trial, despite not speaking to The Daily Telegraph ahead of the stories being run.
On Wednesday Justice Michael Wigney shut down a bid from Nationwide News to introduce a new witness – actor Colin Moody – to the trial at a late stage.
Wigney stressed that the late application came against a backdrop of "undeniably unsatisfactory conduct" from Nationwide News in the lawsuit, adding that this was "manifestly apparent" in past rulings he had made on the case.
In defence documents filed to the court, Norvill alleges Rush traced his hand down her torso and touched the right side of her breast during a scene on stage when Rush, as King Lear, is grieving the dead body of his daughter, Cordelia, played by Norvill.

Moody was expected to testify in support of a further allegation from Norvill that director Neil Armfield subsequently told Rush in a cast meeting to just lightly touch Norvill's face and arm in the scene, as his portrayal was "creepy" and "unclear", the court heard.
Armfield is expected to testify that he never gave that direction, the court heard — a significant part of why Nationwide News wanted Moody to back up Norvill on the stand.
Wigney said the real issue was whether or not Rush had touched Norvill in the way she alleged, and whether or not Armfield gave the direction was "at best a collateral issue".
Moody, who played the Duke of Cornwall, was looking out at the audience when the alleged touching occurred and so could not have seen it, the court heard.
Wigney ruled that Moody could not give evidence, saying Nationwide News should have known much earlier that it may need extra evidence on this matter and had given no explanation for the late application.
He listed Nationwide News' conduct and the possible inadmissibility of the evidence among other reasons for the decision.
Wigney also pointed out that it had been "clearly emphasised" to Nationwide News some weeks ago that any late changes to evidence would unfairly prejudice Rush's case, due to barrister availabilities for preparation.

"That is exactly what has occurred ... Nationwide News and Mr Moran can hardly be surprised by the outcome of this application."
The trial is due to begin on October 22.