Here Are All The Ways The Geoffrey Rush Defamation Verdict Could Play Out
The verdict in the defamation case between the Pirates of the Caribbean star and a Sydney newspaper will be handed down on Thursday.
On Thursday afternoon, we will find out the result in one of Australia's biggest defamation showdowns in recent memory: Geoffrey Rush vs Nationwide News.
You probably know the story by now: Rush, 67, an acclaimed theatrical actor and film star, sued the publisher of Sydney newspaper the Daily Telegraph after it published allegations he had engaged in "inappropriate behaviour" towards an unnamed female actor in a 2015-16 Sydney Theatre Company (STC) production of Shakespeare's King Lear.

During a star-studded trial in October 2018 actors including Judy Davis, Robyn Nevin and Rush himself, Hollywood agents, and accountants took the stand.
His accuser, 34-year-old actor Eryn Jean Norvill, also gave evidence. She alleged Rush had sexually harassed her, saying he had touched her breast as they acted out a pivotal scene on stage, rubbed the small of her back as they waited in the wings, and made groping gestures towards her in the rehearsal room.
The case was fought against the backdrop of the #MeToo movement and covered each day by a large media pack.
On Thursday Justice Michael Wigney will hand down his judgement after more than five months of deliberation. How will he reach his decision?
How do you prove someone defamed you?
Three things: Did the publication identify you? Was it published to another person? And did it convey a defamatory meaning?
In the Rush case, points one and two are clear (answer: yes), but point number three is contested.
When he filed his lawsuit in December 2017, Rush alleged that the Daily Telegraph's articles suggested certain unfavourable things about him.
These suggestions are called "imputations" and they don't just come from what is literally written on the page — they are about what the ordinary, reasonable reader would take from the story and its presentation as a whole.
Rush says the Telegraph's coverage painted him as a pervert and someone who behaved as a sexual predator and committed sexual assault while acting in King Lear.
Other alleged defamatory imputations included that Rush engaged in "scandalously inappropriate behaviour" in the theatre, as well as that he inappropriately touched an actress and that his conduct in doing so was so serious the STC resolved never to work with him again.
Rush also said the Telegraph suggested he was in fact lying when he said the STC had not told him the identity of the person who complained about him.
The first thing Wigney must do is determine if the imputations were conveyed — that is, if the average Telegraph reader would think after reading the article Rush was, for instance, a sexual predator. He also has to decide if they were defamatory — if they would lower Rush's reputation in the eyes of the average person.
The Telegraph argued it did not suggest the majority of the things Rush alleges it did.
Wigney can rule that all, some, or none of the imputations were conveyed.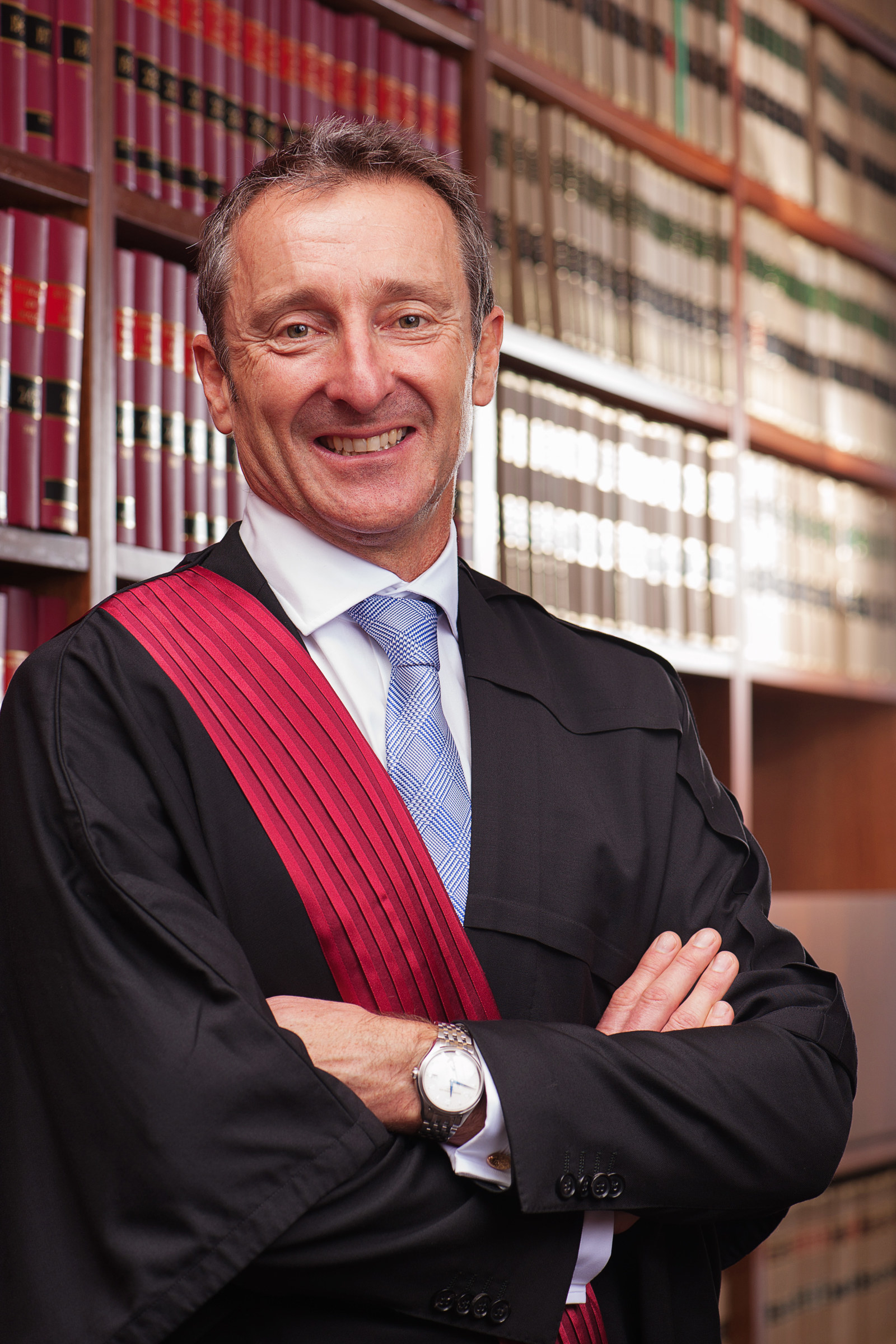 A defence of truth
Once Wigney rules on what the Telegraph's articles would have suggested about Rush to the average reader, he has to decide whether or not those things are true. This isn't the case in every defamation lawsuit – there are a number of different defences – but truth is both the strongest defence and the only one the Telegraph ran with.
Under Australia's defamation laws, the onus is on the newspaper to prove what it wrote about Rush is true, as opposed to Rush proving it is false.
In criminal courts guilt must be proven beyond reasonable doubt, but in a civil case like this one, the bar is set lower.
"[The Telegraph] need to prove it's more probable than not that their case is made out," defamation law expert David Rolph told BuzzFeed News.
In court, the Telegraph relied almost solely on Norvill's testimony. She spent two days on the stand relaying what she says Rush did to her and undergoing cross-examination.
Actor Mark Winter also testified for the Telegraph. He supported parts of Norvill's account, with some discrepancies (he says he saw Rush touch her left breast, she says it was her right).
Rush, who also spent two days on the stand, strongly denied Norvill's allegations, including touching her breast, rubbing her back and making groping gestures toward her in rehearsal. He said he might have told her she was "yummy" but denied everything else.
Other witnesses testifying for Rush, including King Lear co-stars Nevin and Helen Buday, as well as director Neil Armfield, all said they saw nothing.
There's one imputation that the Telegraph didn't say was true, or file any defence for — that Rush was lying when he said the STC had not told him the identity of the person who complained about him. The newspaper also said in its closing submissions it had not proved true that Rush's conduct in inappropriately touching an actress was so serious the STC would not work with him again.
If Wigney finds they were conveyed, the Telegraph must lose on these imputations.
What about the Tele's journalism?
One interesting part of this case is that Norvill did not want any publicity over her allegations against Rush. In fact, she refused to talk to the Telegraph and told them she did not want any part in the story. Clearly, the newspaper ran it anyway.
Whatever you might make of that editorial decision, this case is about whether what the Telegraph published was substantially true, not the actions it took in getting and publishing the story.
Rolph said the defence of truth is ordinarily an "objective test".
"The matter is either substantially true or it's not," he said. "The defence doesn't turn upon the motive of the publisher." This sets truth aside from other defences such as qualified privilege, which looks at whether the media outlet acted reasonably.
That said, the Telegraph's actions were nonetheless raised at trial.
At one point, Wigney told the Telegraph's lawyer Tom Blackburn: "Maybe [your client] should have made some more enquiries before they published". Blackburn replied "That's not a matter of issue in the proceedings", and Wigney said "Maybe not".
The Telegraph's conduct may be a factor in any damages Rush is awarded.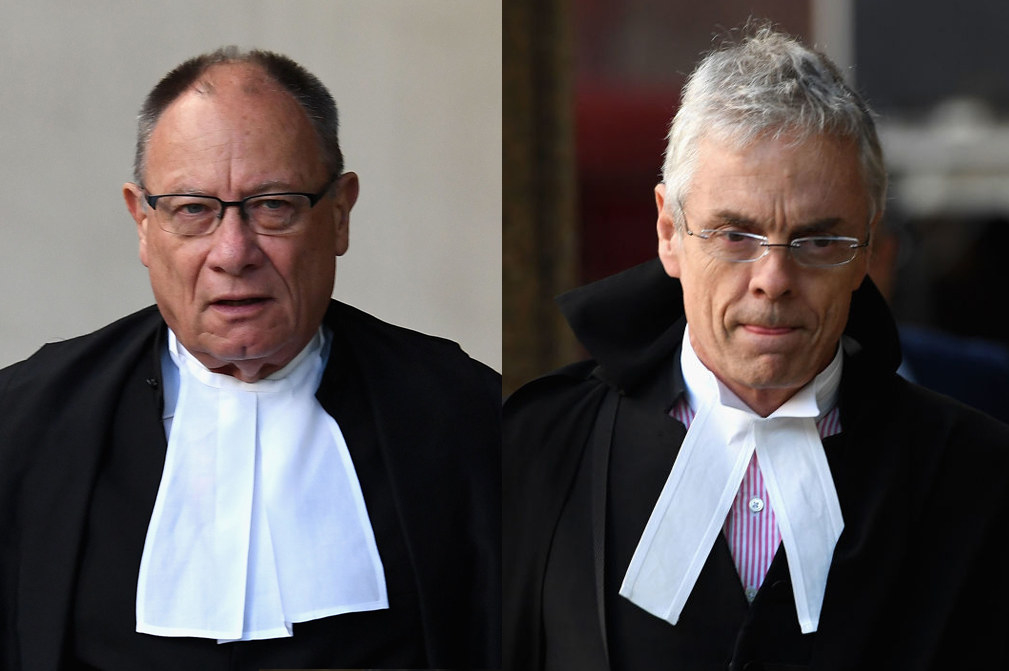 So what's going to happen?
We will find out at 2pm on Thursday! But here are some things to keep in mind.
Because it was a judge-alone trial, with no jury, there will be a written judgement in which Wigney lays out all the reasons for his decision. He won't read out the whole thing on Thursday, but he will read a short summary outlining the major points of the decision.
There are a few different ways each side could win or lose.
Rolph said that when there are a number of publications (in this case, a poster and two separate articles, each of which spanned across three pages of the paper) it is not unusual for judgements to be a bit of a mixed bag.
Wigney could find some of the imputations were conveyed and others weren't, or that parts of the Tele's truth defence holds up while other parts do not.
"Particularly when you're dealing with complex publications conveying a range of allegations and possible a range of meanings, it's not unusual for verdicts to reflect that," said Rolph.
If Wigney knocks down the Telegraph's defence, one thing to watch out for is whether he finds the incidents alleged by Norvill didn't happen, or whether he finds they weren't proven in court.
For Rush, this is crucial.
His lawyers say he will not be properly vindicated if the judge finds the Telegraph simply didn't prove these things happened. They urged Wigney to go beyond that and find the incidents did not happen — or, as Rush's barrister Sue Chrysanthou put it, to "nail these lies".
The Telegraph asked Wigney to believe Norvill, describing her as a "fundamentally honest witness" who had no reason to make up a story.
Whatever happens, it may not be as clear cut as simply pointing to one side and saying, "You win".