Two men face up to 100 lashes in public after they were allegedly caught having sex in Indonesia's Aceh province, where gay sex is criminalised.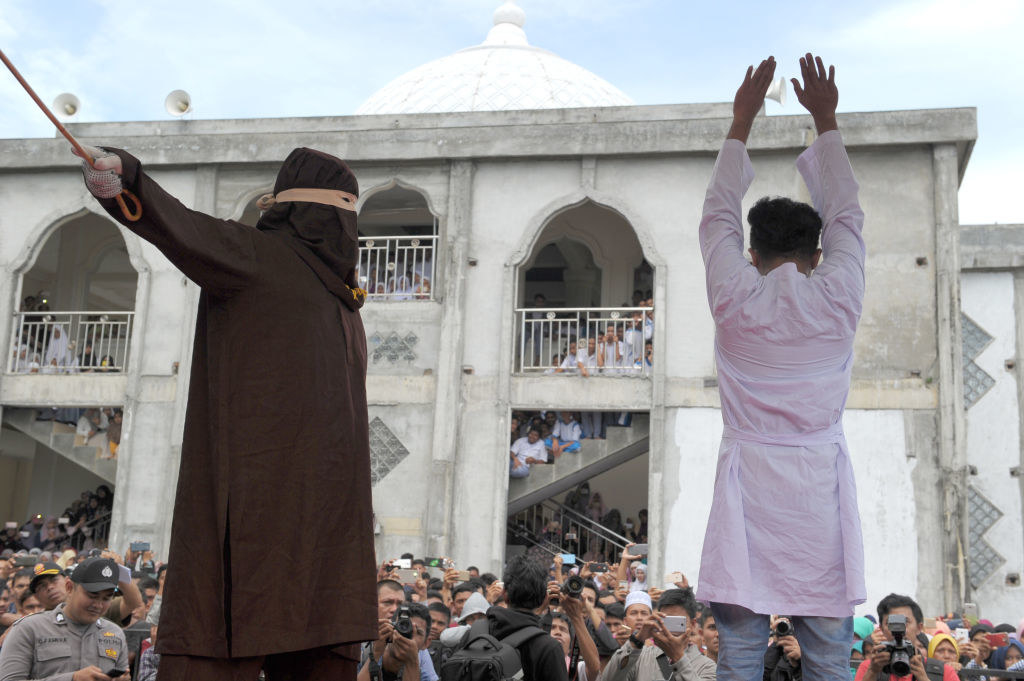 Aceh has a special legal status allowing it to insert Sharia bylaws into the criminal code. In the province, ordinances criminalising drinking alcohol, sex outside of marriage, and gay sex can be enforced against Muslims and non-Muslims.
On March 28 a group of people entered a house and claimed two men inside were having sex. They took the men to the police.
In footage allegedly filmed at the time of the arrest, the two men, both in their twenties, look distressed and talk on the phone to family.
In the video one of the men says: "Please brother, please stop... My parents want to talk to you, they can pick me up."
The men have been held at a Sharia police facility in Banda Aceh, the province's capital. They now face sentencing and could be handed up to 100 public lashes.
In 2016, 339 people were lashed in Aceh for various infringements of the law, including gambling, and unmarried men and women being alone together.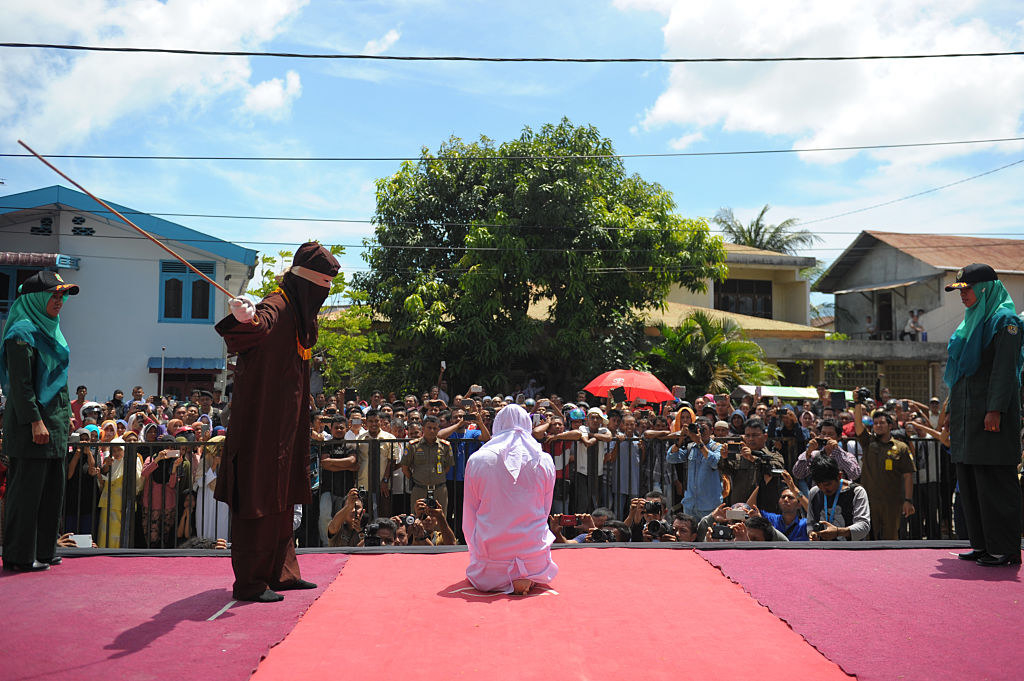 On Monday, Human Rights Watch (HRC) called for the two men to be immediately released.

"The arrest and detention of these two men underscores the abuse embedded in Aceh's discriminatory, anti-LGBT ordinances," said Phelim Kine, the HRW deputy Asia division director, in a media statement.
"These men had their privacy invaded in a frightening and humiliating manner and now face public torture for the 'crime' of their alleged sexual orientation."
Aceh is the only Indonesian province where sex between two men or two women is illegal, however, the Indonesian LGBT community at large is currently facing the threat of countrywide criminalisation.
Following a national anti-LGBT backlash in 2016, two separate, ongoing processes could see gay sex criminalised for the first time in Indonesia: a proposal to the Constitutional Court from the anti-gay Family Love Alliance, and the drafting of Indonesia's new Criminal Code in the parliament.
Activists fear a decision making gay sex illegal would once again trigger violence against the LGBT community.
"When society hears that the government is planning to criminalise us, society will really think we are criminals, and it's OK to do bad things to criminals," Tama, a transgender man from Yogyakarta, told BuzzFeed News last month.
"It's not the criminalisation we are afraid of... it's the influence of hate."
Phelim Kine also called on president Jokowi to intervene in the case of the two men and show he is committed to ending discrimination against LGBT people.
"Jokowi then needs to act to eliminate Aceh's discriminatory ordinances so these outrageous arrests don't happen again," he said.