Nevo Zisin has a "help" button tattooed on the inside of their right arm.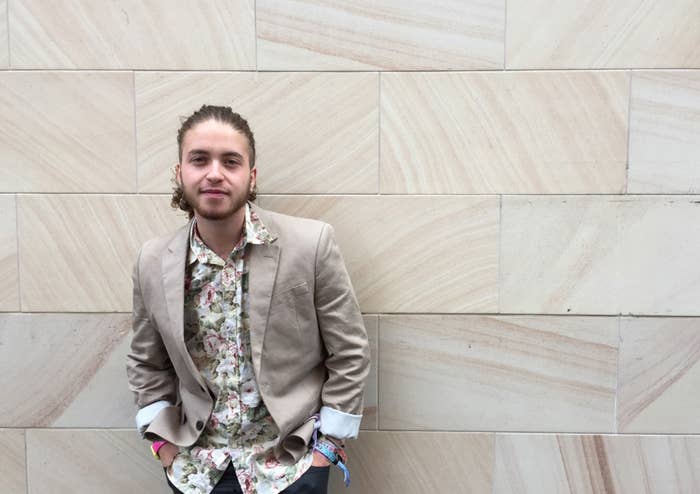 It's inspired by a slightly unlikely person: pop star Pink, who has a similar tattoo. Zisin is a huge fan, but the button is not meant to be an homage to Pink herself. It's about the way she inspired Zisin to be their own hero.
"The 'help' button is in my handwriting because I don't need her or anyone else to help me, I need to help myself," Zisin told BuzzFeed News over a coffee in Sydney.
"I have to be my own saviour, my own hero, and my own role model... Whenever I'm having a bit of an anxiety attack, I can press that button, remember that, catch my breath."

Right now, Zisin is riding high – if a little tired. The 21-year-old Melburnian, who is non-binary and uses the gender neutral pronoun "they", is in the midst of a whirlwind book tour for their memoir, Finding Nevo.

(It's pronounced Nev-oh, not Nee-vo, but Zisin said they understood the pitfalls of naming the book after the kid's movie.)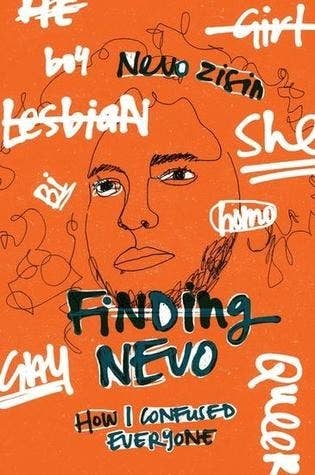 It's not lost on Zisin that they're quite young to be writing a memoir. The first line mentions their age, and when they were approached to write it – at just 19 – they thought "This is surreal. Who the hell am I?" But Zisin drew on experience, not naivety, in their decision to write the book.
"A lot of this book has been rebelling against – it's ironic to say this to a journalist – but to other people's journalistic takes on my story," they said.

"I was interviewed so many times where people manipulated my story, to something that was not the way it was. So much 'Girl became a boy!' sensationalised media. And I thought, screw this, I've got a story to tell, I've got my own words, I'm going to write it."
Zisin also felt they would be able to handle the inevitable backlash, trolling, and potential threats that come with being an out transgender person.
"It's not glory and excitement to be so openly trans. It's terrifying and life-threatening. And I can handle that," they said.
Finding Nevo tells Zisin's story of coming out as a lesbian, then as a trans guy, then as non-binary. It's primarily about gender, but Zisin also writes frankly about their blended family, their struggles with weight, and their relationship with Judaism.
The book has pictures of Zisin from all stages of their life. Many transgender people, Zisin included, are critical of the "before and after" photos that often accompany transition stories – but Zisin felt documenting the entirety of their journey was central to the story.

"There was a time when I struggled to look at old photos of myself, because I felt it invalidated me now," they said. "But there was no stage of my life where I was less me."
In the final scene of Finding Nevo, Zisin imagines attending a party with all the different incarnations of themself the book talks about – an enthusiastic six-year-old, a 13-year-old struggling with weight, and a painfully shy 17-year-old, and others, each presenting their gender in a different way.
"I wanted people to be there with those people. They all have something to say for themselves, and an energy about them that you've got to see in the photos."
To Zisin, it is "so naive" to insist only two genders exist.

"You do such a disservice to yourself to say I'm a woman, or I'm a man. What does that mean? The way you identify with your gender is going to be so different to everyone else in the world. There are seven and a half billion genders, and I want to know what makes your gender yours," they said.
Being outside of the gender binary leaves Zisin feeling great on some days, but on others, awful.
"When I wear nail polish and people just stare at me. It's just the looks that I get, the othering, how different I feel. And it's like, yeah I am different, but you're so boring. You look like everyone ever," they added.
"Some dudes will call me mate, bro, man, dude, in one sentence. And it's like, who's insecure about their gender here? It's weird."
But while Zisin's nature is jovial, they get serious on one topic: the hostility of the world to transgender people.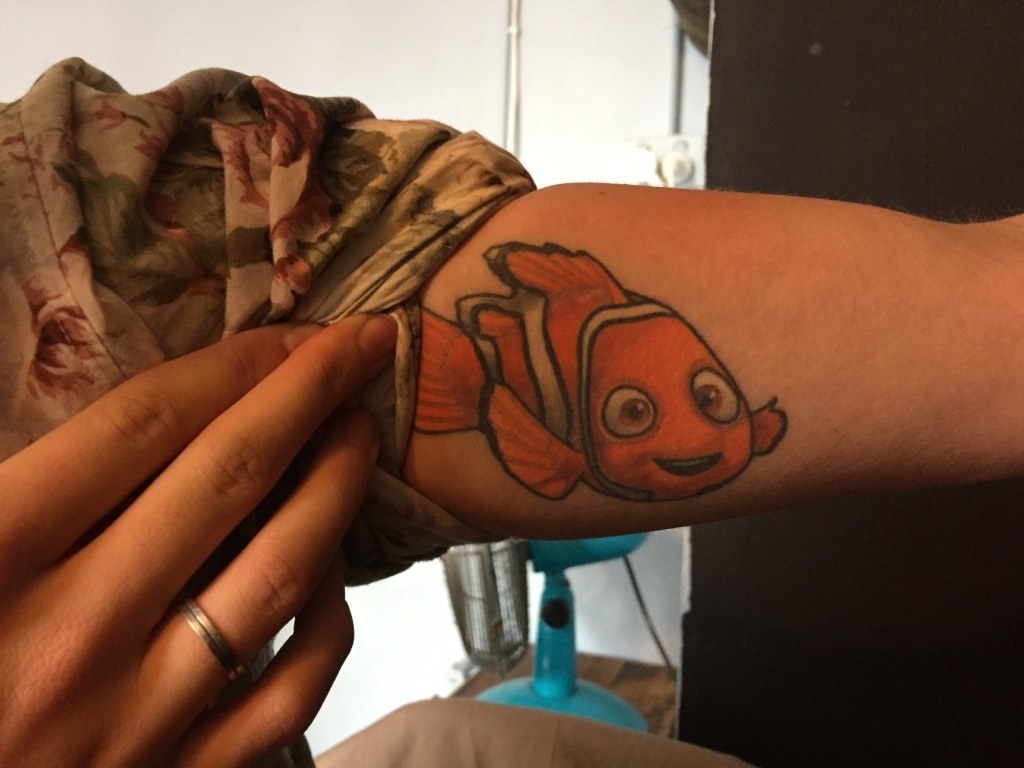 The link between anti-transgender rhetoric and poor mental health is not abstract to Zisin.
They were caught up in the nationwide furore over the Safe Schools Coalition as one of the young people featured in the All Of Us teaching guide. When conservative media and politicians started to blow up the program in 2016, Zisin was crushed.
"I've struggled with depression all my life, but that really flung me into a pit, because I was like, I am fighting everyone. No one is on my side. The government's not on my side, the public aren't on my side, no one is on my side," they said.

"It was everywhere. I couldn't escape it. And I didn't want to talk about it, I didn't want to read about it, I didn't want to go to rallies. I just wanted to lie in bed and cry and never get up again."
Zisin started to get back on track – but then they were specifically targeted and named as part of the Australian Christian Lobby's campaign.
The hard-right group referred to Zisin as "the transgender, Nevo" and accused Zisin and the program of promoting sex-change surgery for minors without parental consent. (This could not happen in Australia, where surgery or cross-sex hormone treatment for those under 18 can only occur through a Family Court process.)
"I just went straight back into that pit," Zisin said. "I was climbing up – I wasn't near the top, but I was climbing, and then it just kicked me in the face. Right back into the ground."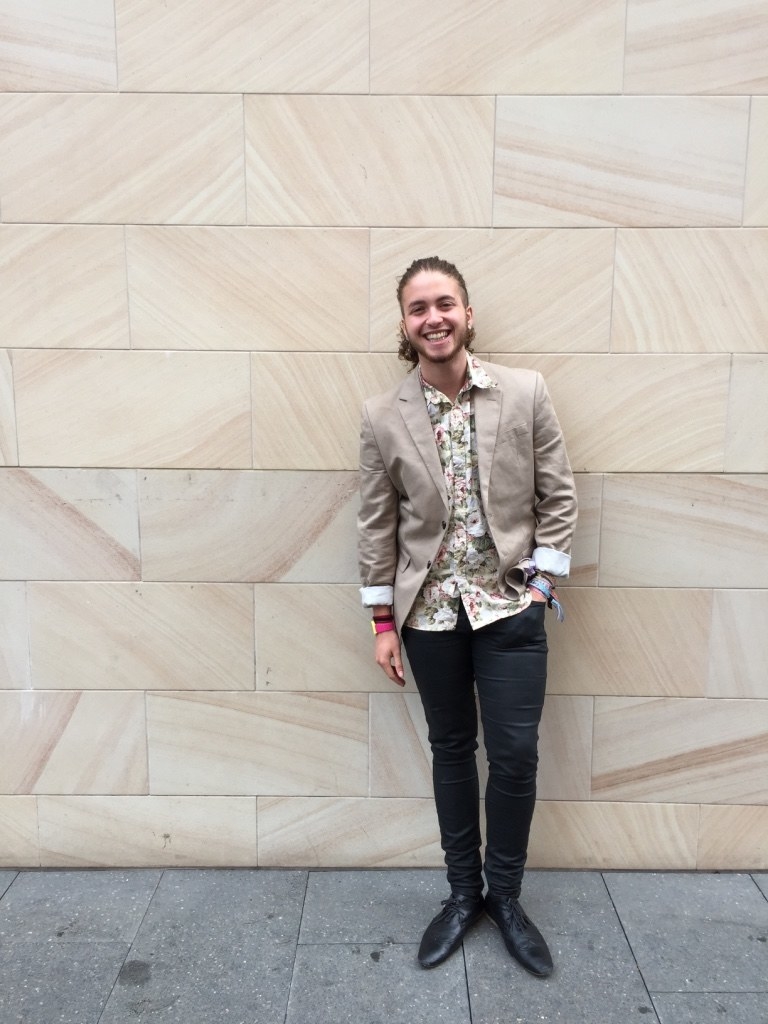 Zisin works with young people a lot – teaching swimming, babysitting, and up until recently, mentoring others as a leader in their Jewish youth group.
Their general thoughts on how to best navigate gender when it comes to kids are pretty simple: give them options.
"I'm going to ask them what they want, when they're old enough. 'Do you want to be she, or he, or they?' They probably won't care – they'll be like, 'Dad, you really need to chill out with the gender theory, we're just trying to fingerpaint!' I don't know, I think kids just get it. They know what they want and can see what they want.
"Just give them a bit more space. Let them do what they want to do. But don't say things like, that's not what little girls do, or what little boys do. Don't project stuff. Be aware of what you're reading to them. Be aware of what you do as parents."
Once the book tour is done, it's back to studying at university. Zisin said they're known as "Grandpa Nev" for spending too much time in a robe in bed.
"People call me Grandpa Nev. [I've got] my tea, my reading. I come to festivals, I'm wearing my robe, I go dumpster diving before festivals and have all these cheesymite scrolls. I find all the trippers and I'm like eat this, you really need it," they said.

"That's the most millennial Melbourne story I've ever heard in my life," I said.

"Well, that should be the headline," Zisin said, laughing. "See, there's so many more stories to be told than just being trans. I've got good stories!"