Government senator Eric Abetz has been announced as the keynote speaker for the dinner of a Christian group that endorses gay conversion therapy and believes homosexuality is immoral.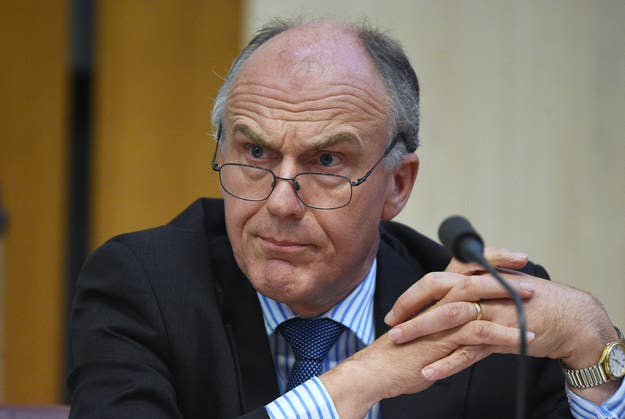 Peter Stokes, president of Salt Shakers, emailed supporters on July 29 to say the group would be closing its doors on the last day of 2016.

Salt Shakers was founded in 1994 by Stokes and his wife Jenny. He cited their age and the difficulty of finding a replacement leader as the reasons for the group closing down.
In the email, obtained by BuzzFeed News, Stokes announced Abetz would give the keynote address at the final annual dinner in October, describing the conservative senator as a "good friend" of the Salt Shakers.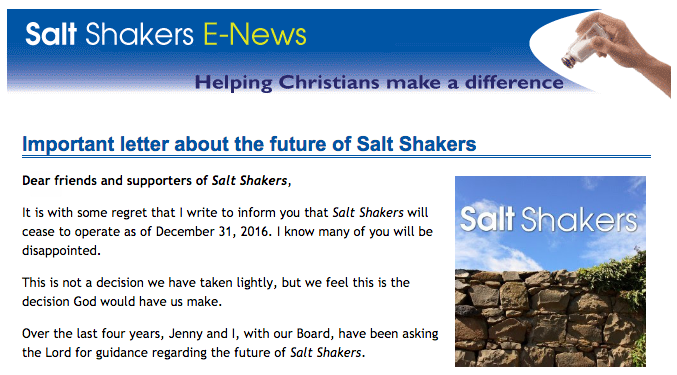 "I can categorically say that had it not been for Senator Abetz and his consistent stand for Christian values in the Parliament, the tide of evil would have moved much, much faster in Canberra," Stokes writes.

"One day we may be able to tell the whole story, but now is not the time."
Stokes noted pushes for federal anti-discrimination protections and "same-sex pseudo marriage" as examples of "the progress of evil".
"We are thankful that, over 20 years later those goals have still not been achieved," he wrote.

Abetz addressed the Salt Shakers' annual dinner in 2005, and was criticised by activists at the time, including prominent LGBTI equality campaigner Rodney Croome.
In his 2005 speech, Abetz hit out at church leaders for becoming involved in political issues such as the privatisation of Telstra and the Native Title debate.
The Salt Shakers' website links to several current and former providers of gay conversion therapy, writing "counselling and support is available for those who want to leave the homosexual lifestyle".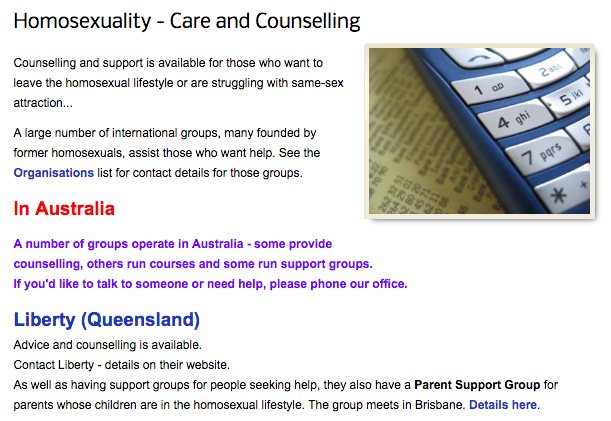 "Yes, change is possible. It is possible to leave the homosexual lifestyle," the website reads.

"Of course, some people don't want to change – no-one can force someone to do so. However, for those who want to change there is help available – and many people who have made the change."
The website goes on to say that Jesus Christ can help gay people in their "transformation to wholeness".
Gay conversion therapy has been condemned by the Royal Australia and New Zealand College of Psychiatrists and the Australian Psychological Society.

In 2015, a report from the UN High Commissioner for Human Rights called for nations to ban the practice and described it as "unethical, unscientific and ineffective and, and may be tantamount to torture".
In 2013, following the dissolution of US gay conversion group Exodus International and the public apology of its leader Alan Chambers, Stokes told The Age that Chambers was "off the planet" and compared homosexuality to drug addiction.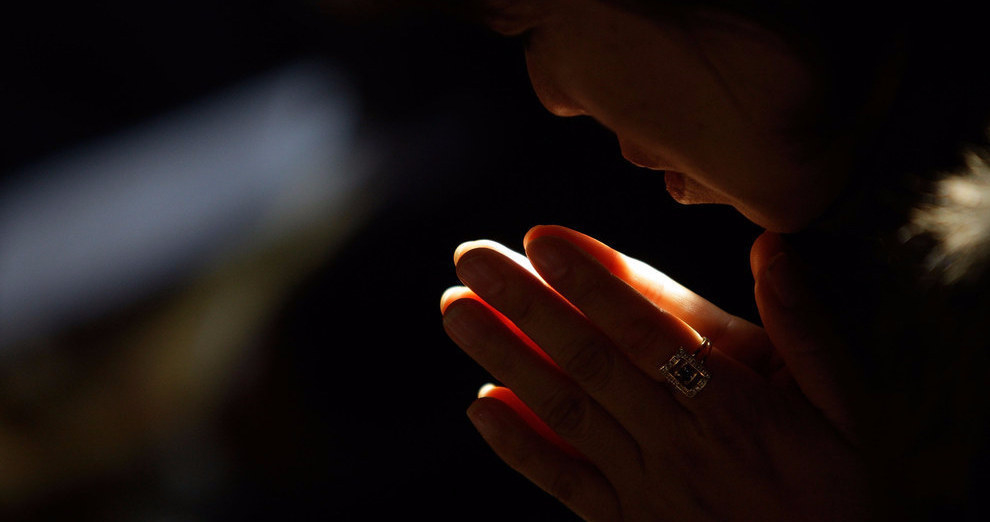 "Alan Chambers has said I have tried this and failed, therefore it's not possible for anybody else to come out of homosexuality," he said. "It's a bit like a drug addict saying I tried to stop and I couldn't do it so nobody else can do it."

The closure of Salt Shakers was welcomed by Anthony Venn-Brown, a prominent opponent of gay conversion therapy and the founder of Ambassadors and Bridge Builders International.
"They are one of the few conservative Christian organisations left who have not swayed in their promotion of gay conversion therapy," Venn-Brown said.
Croome told BuzzFeed News that if Salt Shakers had made similar comments about racial minorities as they had about LGBTI people, Abetz would be censured for speaking to them.
"The fact he has not been censured is a worrying sign about the extent to which gay hate speech will be tolerated during a plebiscite," he said.
Eric Abetz's office was contacted for comment and did not respond to BuzzFeed News by time of publication.