A New Dating App For Queer Women Has Launched In Australia
"Her" launched in Australia on Thursday.
Robyn Exton was at the pub with a heartbroken friend when she realised there was a serious gap in the market for dating apps aimed at queer women.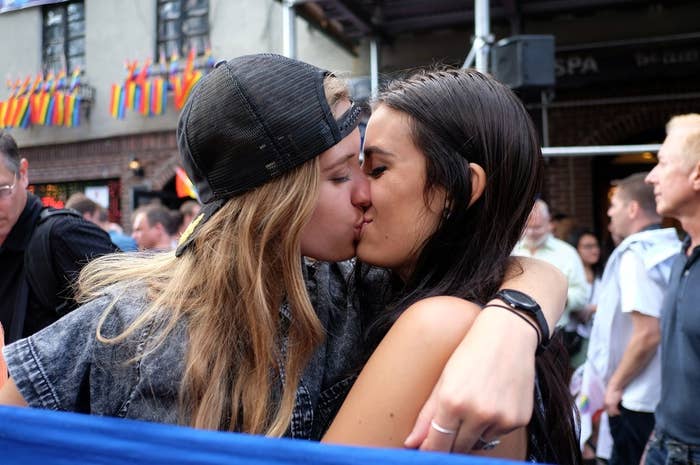 "I was using some awful lesbian dating sites," she told BuzzFeed News.
"I was in a pub with a friend, she had broken up with her girlfriend and I was telling her what I was using – I was embarrassed that that was the best thing I could give to her."
Irritated by sites and apps that "took a site for guys, turned it pink, and called it 'Lez on Lez'," Exton decided to do something – and the "Her" app was born.
Unique as an app created solely by and for queer women, the uptake of "Her" across the UK and the US has been rapid since launches in March and June respectively.
Formerly called "Dattch", the app has raised over $2 million, including backing from the founders of Reddit and Bebo.
Earlier this year, popular lesbian blog After Ellen listed "Her" as the best app for queer women on the market – and the only popular app targeted solely at queer women.
Unlike other dating apps, "Her" is focused on queer women meeting friends as well as lovers, with 30% of users in a relationship.
It aims to be a community with "more social, less dating", Exton said.
The app is also structured in ways designed to make women feel more comfortable online.
"There's not one thing that goes, ta-dah, this is what women want. But we have a number of features that make women more comfortable with using the app."
These include the ability to have group discussions – where women can interact in public forums as well as having private conversations – and the Pinterest style profile pages.
Exton was eager to stress that the app is not just for lesbians – while 40% of users identify as gay or lesbian, 30% are bisexual, 10% choose to go without a label and the remaining 20% identify as queer, pansexual and other labels.
Katherine, a 27-year-old bisexual Australian woman, said she would be keen to try out the new app after a bad experience with Tinder.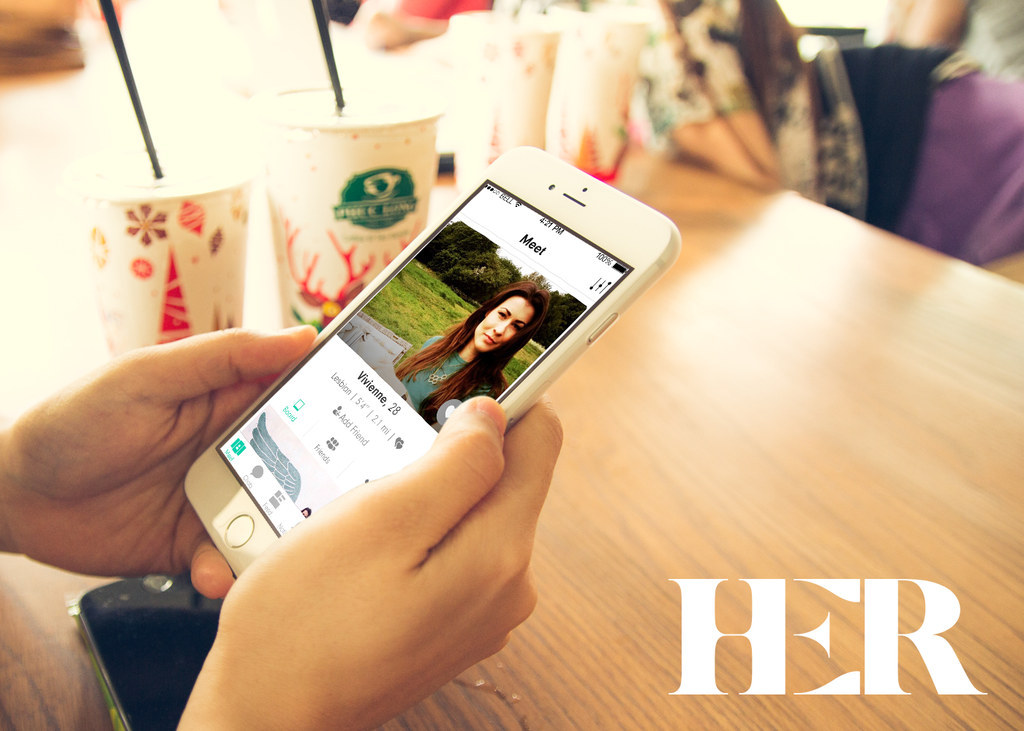 "I found Tinder to be a fairly horrible experience as I initially had it set to show men and women, but after finding that a) I was getting 5-6 times as many men as women and b) all the men were really gross I set it to women only," she told BuzzFeed News.
"Unfortunately a lot of cisgender men had set their genders to female to try to either trawl for queer women for themselves or to set up threesomes with themselves and their girlfriends."
Katherine ended up ditching Tinder entirely.
"I really like the idea of a queer community app," she said.