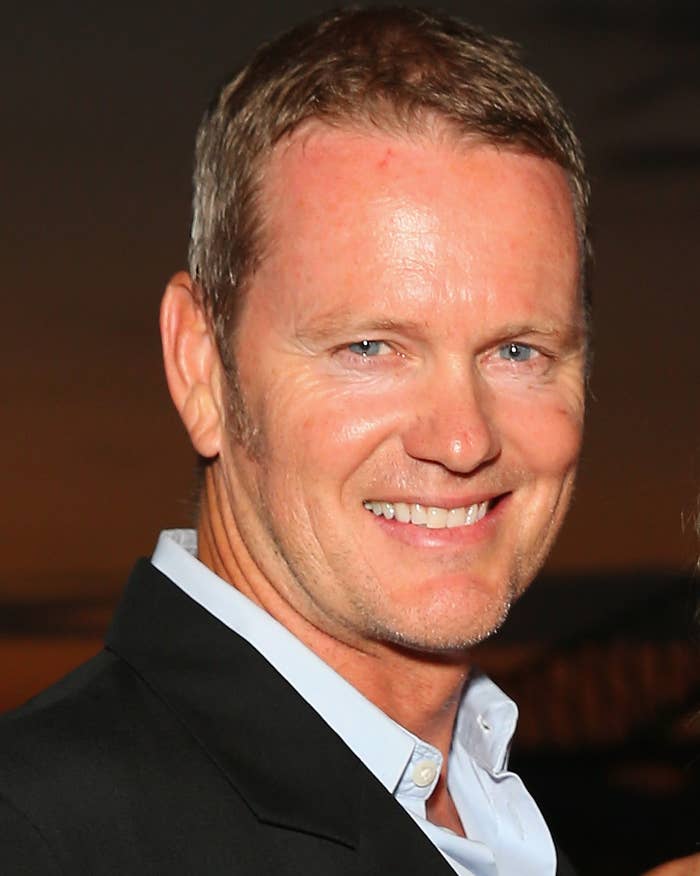 Actor Craig McLachlan's looming defamation showdown has been called off with two weeks to spare, after The Doctor Blake Mysteries star was charged with multiple counts of indecent assault last Friday.
McLachlan launched defamation action against actor Christie Whelan Browne, Fairfax Media and the ABC in the NSW Supreme Court over claims that he indecently assaulted and sexually harassed cast members during a 2014 run of The Rocky Horror Show musical.

The 53-year-old strongly denies the allegations, which were published in January 2018. He filed two separate lawsuits: one against Whelan Browne and the company previously known as Fairfax Media – now Nine – and one against Whelan Browne and the ABC.
A month-long trial was set down for Feb. 4, 2018, at which the media outlets were expected to argue a defence of truth.
But the whole thing has been called off – for now – after McLachlan was last week charged by Victoria Police with eight counts of indecent assault, one count of common assault, and one count of attempted indecent assault.

His criminal matter is listed for a first appearance in the Melbourne Magistrates Court on Feb. 8.
Following the charges being laid, McLachlan filed an application asking that the defamation trial be delayed while he faces the interstate criminal charges – a process that could take as long as 18 months.
Justice Lucy McCallum granted the stay on Thursday afternoon, ruling it was "in the interests of justice" that the civil trial be delayed.
She said there was an "exact overlap" between the issues in the criminal and civil trials, and said the defamation proceedings would "in effect, become a dress rehearsal for the criminal trial".
She said the criminal proceedings had placed McLachlan in a dilemma where he had a choice between not giving evidence at the defamation trial and likely losing the case, or opening himself up to incriminating himself in the criminal proceedings.
"If the stay is not granted he will either have to conduct the defamation action with one hand tied behind his back and likely lose, or waive his privilege against self incrimination," she said.

That privilege, McCallum said, was "paramount", noting that McLachlan faces ten charges for indictable offences, most of which are punishable by prison for up to ten years.
She also noted the "somewhat leisurely" investigation of the allegations against McLachlan by Victoria Police.

McCallum said she accepted there would be a delay, that both parties had expended "significant costs" thus far and that it was a "grave matter to vacate a hearing so close to the hearing date".

She also said the stress caused to Whelan Browne by the legal proceedings being delayed was a "powerful factor", but ultimately ruled all of these factors were outweighed by McLachlan's privilege against self-incrimination and the potential for prejudice in both the criminal and civil trials.
Earlier on Thursday, McLachlan's lawyer Stuart Littlemore QC argued that the trial going ahead would effectively be a "sneak preview" of the criminal trial, raising "real issues of injustice".
"If the civil case was to proceed, it would be a full dress rehearsal on a lower onus of proof," he said.
Tom Blackburn SC, representing the media outlets and Whelan Browne, argued that the combined factors at play, including delay, costs, and jury considerations, weighed against a stay being granted.
The defamation trial would likely not proceed until 2021 if it is delayed while criminal proceedings play out, he said.
Whelan Browne and the ABC opposed the stay being granted, while Nine took no position.