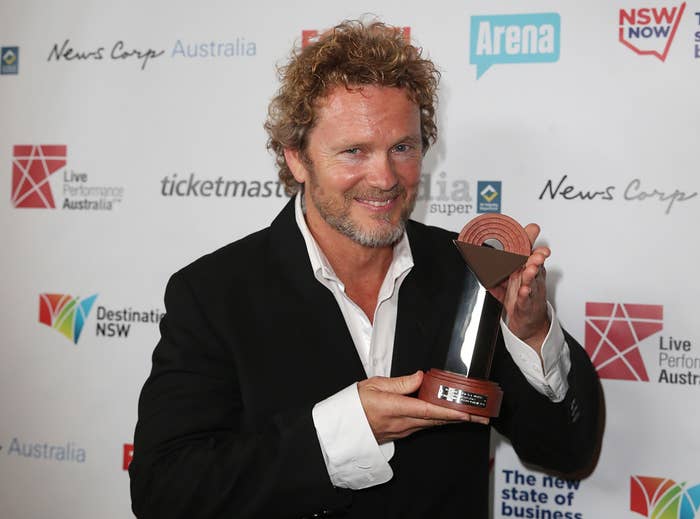 Australian actor Craig McLachlan is seeking $6.5 million in damages over accusations that he indecently assaulted and sexually harassed women on the set of a musical, a court has heard.

The 53-year-old is suing actor Christie Whelan Browne, Fairfax Media, and the ABC for defamation over claims, published in January 2018, that the alleged incidents took place during a 2014 run of The Rocky Horror Show musical.
McLachlan, who is known for roles in Home and Away, Neighbours, and the Dr Blake Mysteries, has denied the allegations.
In a hearing on Monday afternoon, McLachlan's lawyers sought to have parts of the media organisations' defence struck out, while the media organisations attempted to add four new witnesses to their defence.
One of the proposed new witnesses is actor Anna Samson, who alleges McLachlan placed his hand on her buttock during the filming of a scene of the Dr Blake Mysteries in 2014, the court heard.
Questioned by Justice Lucy McCallum over why these witnesses hadn't been contacted and included in the case earlier, the barrister acting for Whelan Browne and the media organisations, Tom Blackburn SC said several of the women hadn't wanted to give evidence at first but eventually changed their minds.
Blackburn also told the court that McLachlan was claiming $6.5 million in special damages, and given this, there should be no complaint from his team about the additional work over January, which is typically a period of downtime in the courts.
McLachlan's lawyer Matthew Richardson said the issue of the figure had not yet "crystallised", and came from an accountant's report considering the value of 10 years of McLachlan's career at full or 75% capacity to work.
Richardson also argued there was "no explanation" for the late securing of witnesses and the amended defence should not be allowed in.
He said it was "completely unfair for us to have to go back to ground zero" with the new witnesses, and his "priority is to retain the hearing date at all costs".

He added that three of the four complainants were not from the Rocky Horror musical.
Richardson also argued to strike out various parts of the defence filed by the media organisations.
He said a defence particular that McLachlan was "calculated, manipulative and a sexual predator" was imprecise and not "bound to a time, a place, a subject, a person".
"Calculated — is that even defamatory? It's just as likely to be a compliment, depending on the context," he said.
The charge of being manipulative was "excessively vague", he said, while a sexual predator could mean "anything from some kind of serious targeted flirting to a sexual assault".
The court heard last week that Victoria Police has been investigating allegations of indecent assault and assault against McLachlan from 2014.
The hearing continues on Wednesday afternoon.