Police are investigating a highly offensive sticker saying "Cure AIDS, kick a poofter to death" after it was discovered near a popular gay nightclub in Melbourne at the weekend.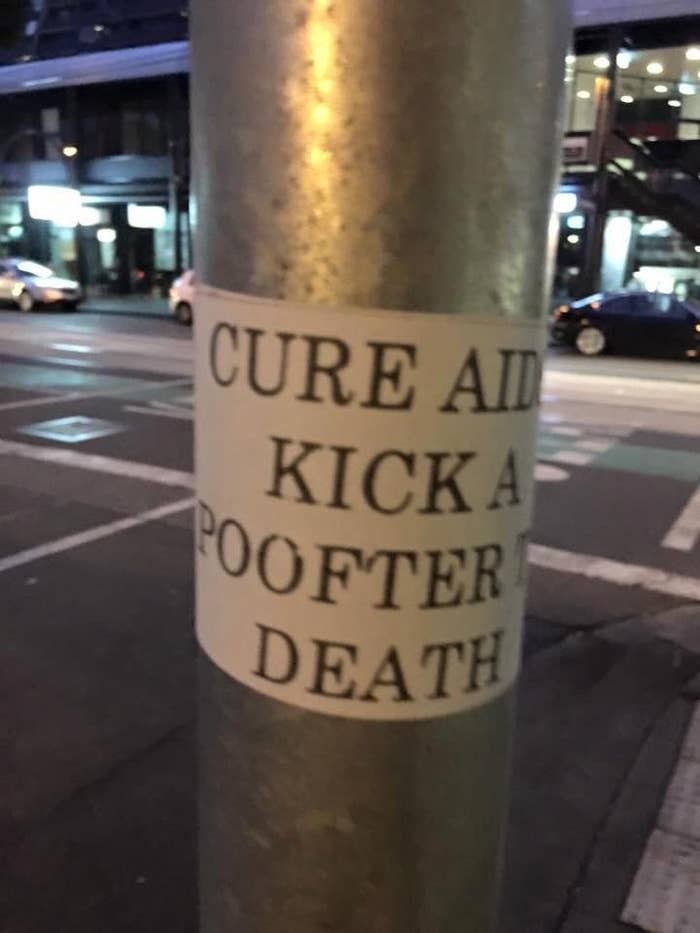 Nick Henderson, who posted a picture of the sticker to Facebook, told BuzzFeed News he thought it was "quite bizarre".
A friend of Henderson's first spotted the sticker on a pole along Chapel Street in South Yarra on Monday night. It was a short walk from Chasers Nightclub, where popular gay dance party "Poof Doof" is held every Saturday night.
After going to check out the sticker himself, Henderson notified nearby police.
"One of them seemed quite surprised," Henderson said. "I think he'd been at the local station for quite some time and said he hadn't seen anything like it."
Asked if the area around Chapel Street is generally quite gay-friendly, Henderson replied "Absolutely".
However, he added that in recent years there has been an influx of people on Friday and Saturday nights that he describes as "more aggressive".
"I've been living in the area for about ten years, and there used to be a sense of gay Melbourne, a lot of venues. A lot of them have moved out, and a lot of the venues that have moved in are straight," he said.
"The comments that I've seen from a lot of younger gay men is that they do feel increasingly less safe."
Melbourne is currently in the midst of its annual pride festival, known as Midsumma.
On Henderson's post in the LGBTI Facebook group "Proud to be a second-class Australian", the sticker was described as "disgusting" and "unbelievable".
"For a moment I thought I was looking at a picture from the '50s, unbelievable that ignorance and hate like this exists today," wrote one commenter.
"I'm scared as hell," wrote another.
The sticker was removed by Henderson and police on Tuesday night.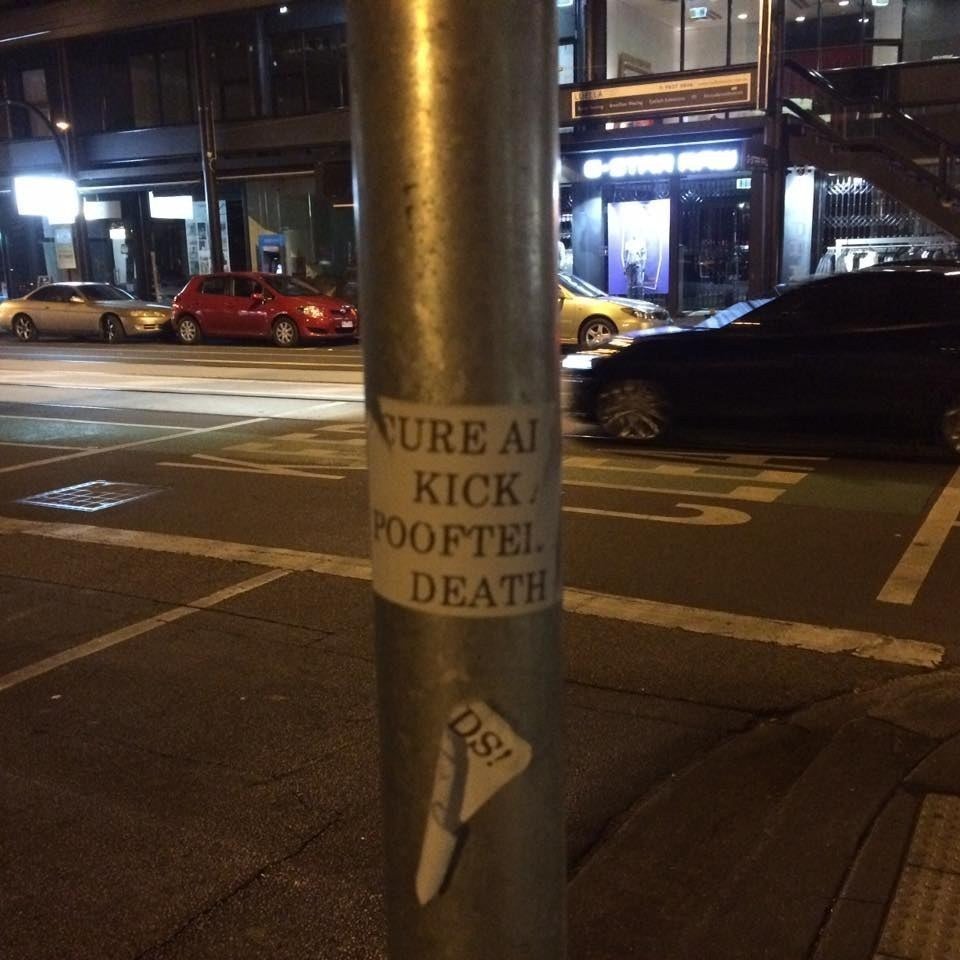 Acting Senior Sergeant Lisa Prince told BuzzFeed News the police "are doing what we can" to identify the person who displayed the sticker.
"Police are working with the local council to identify whether any other stickers have been found and removed recently," she said.
Increased patrols in the area will "keep a watchful eye" for more stickers.
"Generally this is a very inclusive community so we were shocked and very disappointed to see this viciously offensive sticker," Prince said.
"Every Victorian has the right to feel safe and secure in the community and Victoria Police will not tolerate any attempts to incite hatred or violence based on sexual orientation or gender identity."