"Don't Yell At Me Young Lady": Students Attempted To Take Over The Co-Op Bookshop
"It's bizarre and embarrassing for them to resort to such absurd tactics."
Australian textbook giant The Co-op Bookshop has come under fire from a group of students, who say The Co-op is being mismanaged and students are missing out.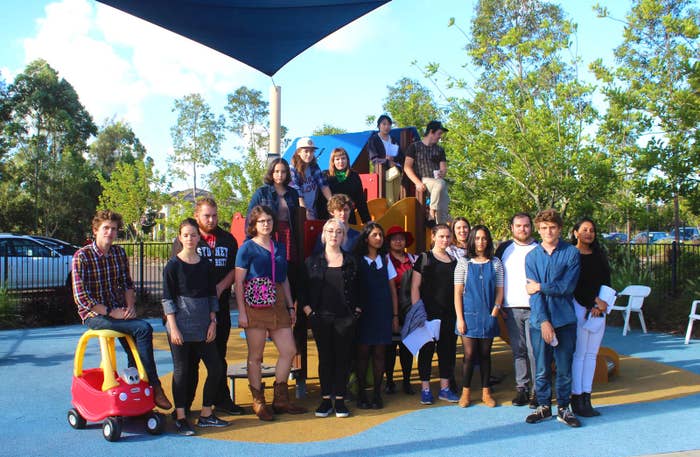 A busload of students travelled to the NSW Central Coast town of Kooindah Waters for the annual Co-op Bookshop AGM on Friday afternoon.
Their aim? To get rid of the current board of directors and orchestrate a student-focused takeover of the textbook seller.

But the push failed when the students arrived and were told their proxy votes were invalid – unlike 100 proxies brought by Co-op management which were deemed valid.
Sydney University student and Take Back Our Co-op organiser Daniel Ergas told BuzzFeed News the textbook cooperative, which has over two million members, is "run for students in name only".
"The Co-op is filled with stacks of kooky Doctor Who merchandise that no one cares about, paired with textbooks that no one can afford," he said.

He and the other students in Take Back Our Co-op believe the directors are paid too much money, and that the Co-op has potentially violated the Co-operatives National Law Act by not properly advising its two million members about the AGM.
"They said they put a notice in The Australian's Higher Ed supplement," Ergas said.
"They've sent me five or six spam emails relating to discounts and Doctor Who merchandise, which I couldn't care less about. There's no excuse for not notifying me about the AGM in those emails."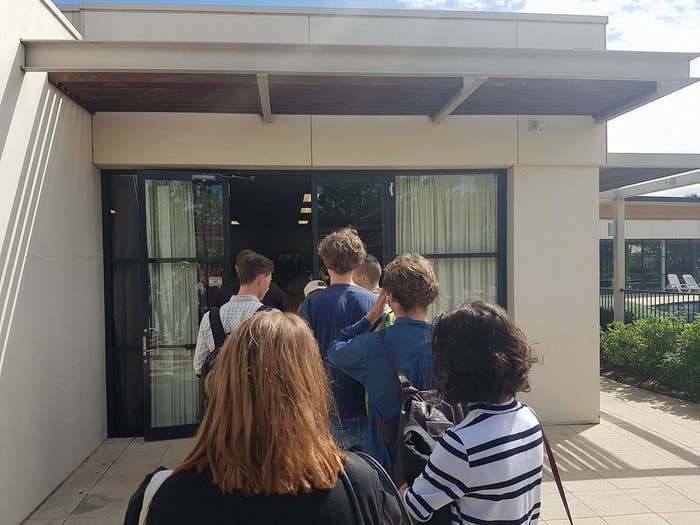 Prior to the AGM Ergas had submitted motions to turf out the current directors and reduce their collective salary from around $300,000 per year to $0.

But on arrival at the AGM the students say they were told by board secretary Talal Yassine that the proxy votes Ergas had submitted the previous week were invalid.
While the student group just outnumbered the other people in the room, over 100 proxy votes brought by Co-op management were declared valid and counted.
Ergas' motions were defeated, and the proposed $300,000 remuneration for directors passed.
In one fiery exchange during the meeting, Yassine told student Caitlin McMenamin: "I don't have to give you the reason [for the student proxies being ruled invalid]."
Caitlin McMenamin: Just acknowledge that you have no reason for denying our proxies.

Talal Yassine: We have many reasons.

McMenamin: Then give us the reasons!

Yassine: I don't have to give you the reason.

McMenamin: Because you don't care about your members, that's becoming very evident.

Yassine: Do not yell at me, young lady.
Under Co-op regulations, only people who have spent five years in a management role at a medium to large sized business, and have also completed a tertiary degree, are eligible to stand for election to the board of directors. This rules out the vast majority of students.
Ergas also hit out at the AGM location in Kooindah Waters.
"It's bizarre and embarrassing for them to resort to such absurd tactics, like hosting the AGM in a central coast hotel," he said.
"It's just stunning. We're going to keep fighting. They haven't seen the last of us yet."
The Co-Op Bookshop did not respond to a request for comment.