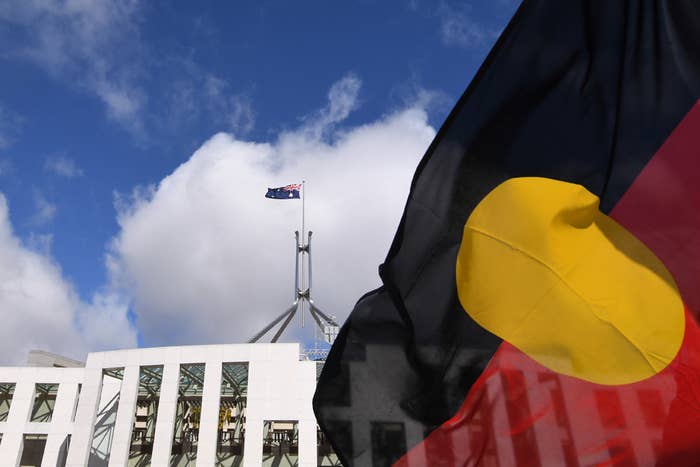 Two targets met out of seven: the gap in Indigenous teenagers completing year 12 is set to be halved by 2020, and 95% of Indigenous four-year-olds have been in early childhood education since 2017.

Not on track: School attendance; reading and numeracy; employment; life expectancy, which has improved, but not enough; and infant mortality, which has fallen, but also seen the gap widen, because the rates among non-Aboriginal Australians have fallen faster.
That is the conclusion of the 2019 Closing The Gap report – the final under the current framework – capping off a decade of dismal results when it comes to comparing the lives of Aboriginal Australians to the rest of the population.
Speaking in the parliament on Thursday, prime minister Scott Morrison laid bare the failure.
"I want Aboriginal and Torres Strait Islander children to have the same opportunities as all other children growing up in Australia," he said. "But this is not true for Aboriginal and Torres Strait Islander children in Australia today. It's never been true. And I don't know when it will be true. And that is the truth we must confront again today."
Pat Turner, the CEO of the National Aboriginal Community Controlled Health Organisation (NACCHO) was in the public gallery as Morrison spoke. Later, seated in the Senate courtyard, she told BuzzFeed News she appreciated his honesty.
"He wasn't trying to gloss over and make out that things were great," she said. "He acknowledged that there have been great failures by jurisdictions in delivering on the Close The Gap targets, and he did acknowledge that we weren't involved in the first 11 years — but now we are."
Morrison said there had not been a "true partnership" over the past decade, and decried the misguided belief that "Canberra could change it all with lofty goals and bureaucratic targets".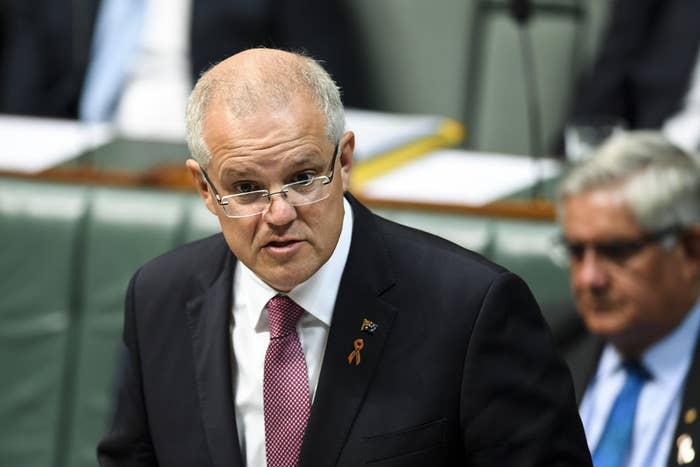 Moving forward, things will change. Under the Closing The Gap refresh, Aboriginal peak bodies will sit at the table with the federal, state and territory governments, with a new set of draft targets to address issues including domestic violence, incarceration and overcrowded housing. The process has been underway since 2017 and is set to be finalised later this year.

The past 11 years, Turner said, have been "terribly disappointing", yet she is optimistic.
"Generations of Aboriginal leaders have asked for a greater say in our own affairs. You know, putting self determination into practice," she said.

"Every level of government has let us down on this overall. Where there have been improvements, I want to tick that box and say good on you. But you've got to do better. And we'll try and help you do better now."
She said the Australian public at large is fed up with hearing about Aboriginal policy failures and wants a better outcome for First Nations people.
For Turner, that is simply a "decent life" – equal opportunities when it comes to work, education, health and housing – as well as a thriving culture.
"We don't want to lose any more languages," she said. "We want our children to be skilled, at least bilingual if not multilingual, in our languages.
"We want them to know the stories, the dances, the belief systems and everything that goes with it, and how to read the land as well as our Elders do. And live in harmony with the country."

Morrison and opposition leader Bill Shorten mentioned the spate of Indigenous suicides in remote communities. Earlier this month coroner Ros Fogliani handed down a report into a spate of youth suicides, all in the vast, remote Kimberley region of Western Australia, between 2012 and 2016.
Here too, Turner said, Aboriginal involvement and a community first response is necessary.
"Over the last 15 years, there's been 43 reports into Aboriginal wellbeing with over 700 recommendations in Western Australia. So governments have to be held accountable to work with Aboriginal communities."

Turner believes the crisis will not be resolved until Aboriginal communities are given the resources to "pick it up" when somebody is feeling sad or experiencing low self esteem.
"Don't let it drag on," she said. "And get them help, straight away. We can train Aboriginal people at the local level how to spot it and how to work with it. To stop young people feeling so isolated and worthless that they would take their own lives. We cannot afford this high level of loss to suicide. We have got to step in."
Gary Oliver, CEO of the National Congress of Australia's First Peoples, told BuzzFeed News he felt "emotionless" as he listened to Morrison and then Labor leader Bill Shorten speak.
"I didn't feel like we're on the crest of a change. I didn't feel like that at all," he said.

Instead, he said, it was "the resonating sounds of it being rhetoric".
"Year after year, am I here in the same suit? I'm feeling that kind of feeling. It's an election year, and I was wanting ... the want that we've been given has been a promise of engagement, a promise to work with Aboriginal peaks."
If true collaboration eventuates, "that's where we're going to have some wins".
But Oliver stressed that many conversations need to happen at once. And they are difficult ones — about justice, family violence and crowded housing, alongside "softer targets" such as education, which was a focus of Morrison's speech.
"We can't get education right if kids don't have a good house to live in," Oliver said. "If they don't have a good family structure. If they haven't got food in their belly. It's not just education on its own, we have to work on a whole group of things together."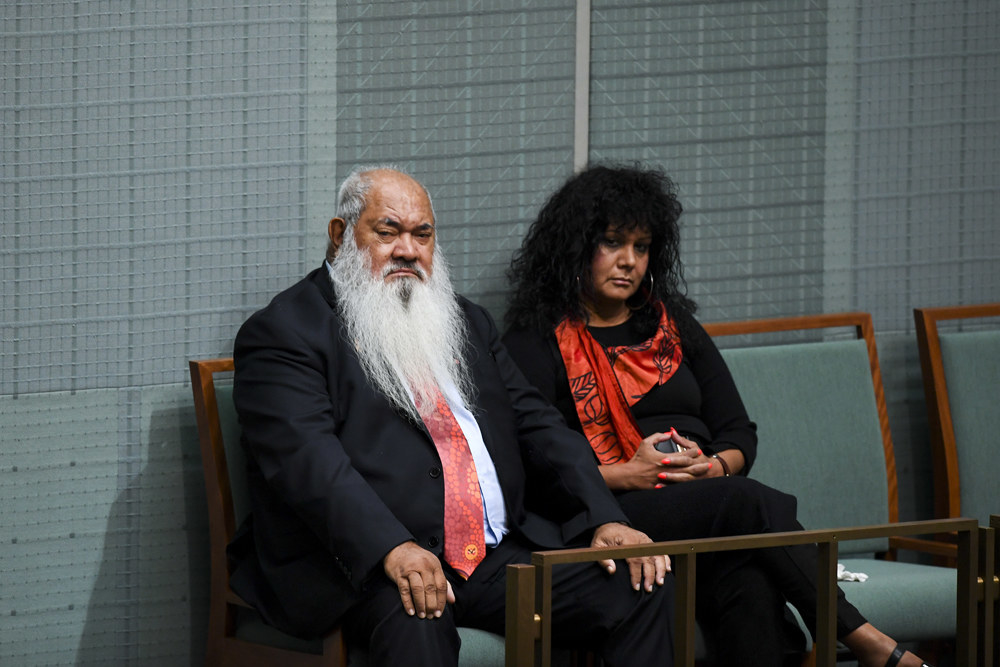 Morrison announced education initiatives, including a plan to wipe the HECS debt of teachers who spend four years working in remote Indigenous communities and $200 million for scholarships, academies and mentoring of Indigenous boys and girls.

Shorten reiterated Labor's commitment to hold a referendum to enshrine a voice for Indigenous Australians in the constitution.

The proposal, laid out in the landmark Uluru Statement from the Heart, would create an Indigenous advisory body to weigh in on Aboriginal and Torres Strait Islander issues in parliament.
The voice was controversially nixed by the Coalition government in 2018.
Shorten also said he had asked his Indigenous Labor colleagues what they thought he should say in his speech, and that senator Malarndirri McCarthy told him, "Just tell the truth about how you feel".

"Frustration, disappointment," is what Shorten feels. "That after a decade of good intentions, tens of thousands of well-meaning, well-crafted and well-intentioned words, heartfelt words, from five prime ministers, we assemble here and we see that not enough has changed.
"Mind you, I was halfway through expressing these views to the colleagues when senator Patrick Dodson cut me off and said, 'Comrade, how do you think we feel?'."