Civil Celebrants Clash Over Marriage Equality Exemption
Two leading civil celebrant organisations disagree on whether their members should be able to turn away gay couples.
Two of Australia's leading civil celebrant organisations have contributed clashing arguments to the government's marriage equality inquiry, with one welcoming an exemption for same-sex weddings, and the other saying civil celebrants must follow the law.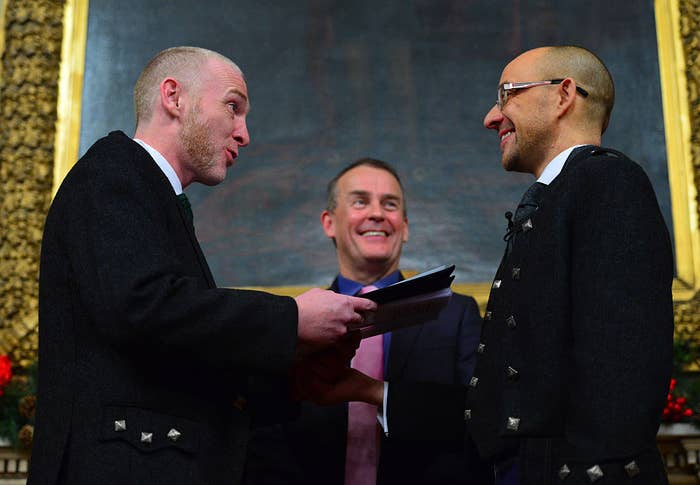 The submissions were made to the Senate committee considering religious and conscientious exemptions to marrying same-sex couples in Australia, as part of an inquiry into the government's draft Marriage Amendment bill.
The draft bill, released in October 2016 proposes same-sex wedding exemptions for religious ministers, civil celebrants and religious organisations that provide wedding services – for example, a Catholic school hall that is available to rent.
The exemptions would be allowed if the minister or celebrant had a religious or conscientious belief that stopped them from endorsing same-sex marriage.
Australian peak body the Coalition of Celebrant Associations (CoCA) recommended the exemption for civil celebrants be struck out.
"Any marrying couple who meet the criteria for valid marriage have the right to expect they would not be refused that service on the basis of a personal objection from a professional civil marriage celebrant..." its submission read.

But the Australian Federation of Civil Celebrants (AFCC), which has almost 2000 members, backed an exemption.
Its submission said that while the decision was not unanimous, the AFCC supported the right of celebrants opposed to same-sex marriage for religious or personal reasons to refuse to conduct a service.
CoCA chair Dorothy Harrison told BuzzFeed News that civil celebrants should have to comply with civil law.

"You need to comply with the law, or think about whether you want to be a celebrant," she said.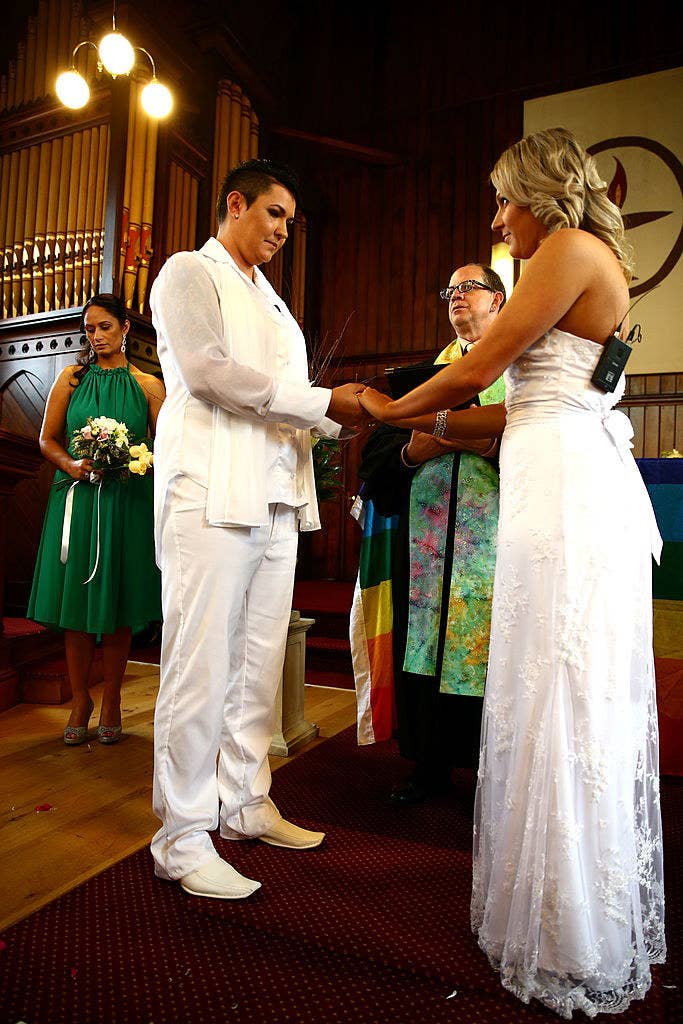 CoCA's submission said if the government does exempt civil celebrants, it should only apply the exemption to celebrants authorised prior to the changing of the Marriage Act.

"We did discuss at great length the situation of celebrants who have been celebrants a very long time, and came in under the old laws, whether they should be exempt," Harrison said. "Anyone appointed [after] the [same-sex marriage] law comes in, if it does, should be well aware that this is the law, and so they should have no exemption."
CoCA also suggested that all exempted civil celebrants be placed on a register to avoid wasting the time of same-sex couples.
"That is a concern for us, that people are going to have to phone around and say, 'Are you one of the celebrants that does same-sex marriages or not?' That should be made clear," Harrison said.
The AFCC's submission made no further suggestions to the proposed bill.

Both organisations agreed that celebrants are generally supportive of marriage equality and would like to see the change occur.

The AFCC's submission clarified its position in support of marriage equality, saying it had conducted a survey in July 2016, which found 87% of members in support.
Harrison said a "very small" number of civil celebrants did not want to conduct same-sex marriages.
A survey released on Monday found 92.6% of LGBTI Australians opposed exemptions for civil celebrants.
The AFCC was contacted for comment.