Kids' Doctor And MP Says The Kids Of Same-Sex Couples Are Doing Just Fine
"Mr Shelton, your arguments are fallacious."
A Labor MP who has spent 37 years working as a paediatrician has slammed the Australian Christian Lobby for saying same-sex marriage harms children.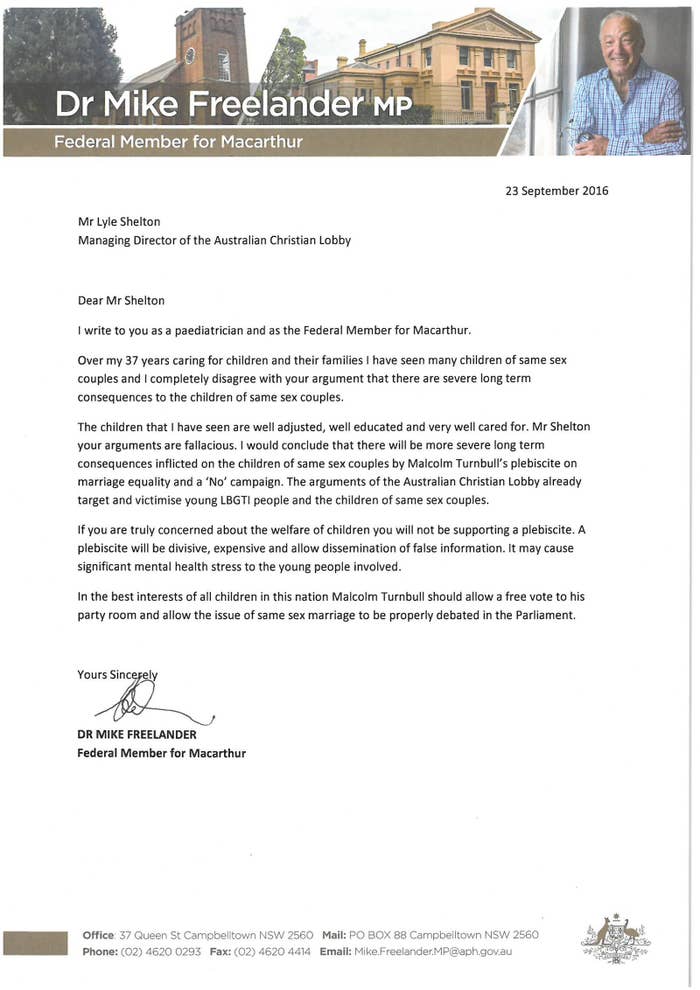 In an open letter to ACL managing director Lyle Shelton, seen by BuzzFeed News, Labor member for Macarthur Mike Freelander wrote "I completely disagree with your argument that there are severe long-term consequences to the children of same-sex couples".
Freelander said in his 37 years of being a doctor he had treated many children of same-sex parents.
"The children I have seen are well adjusted, well educated, and very well cared for. Mr Shelton, your arguments are fallacious," he wrote.
"The arguments of the Australian Christian Lobby already target and victimise young LGBTI people and the children of same-sex couples... If you are truly concerned about the welfare of children you will not be supporting a plebiscite."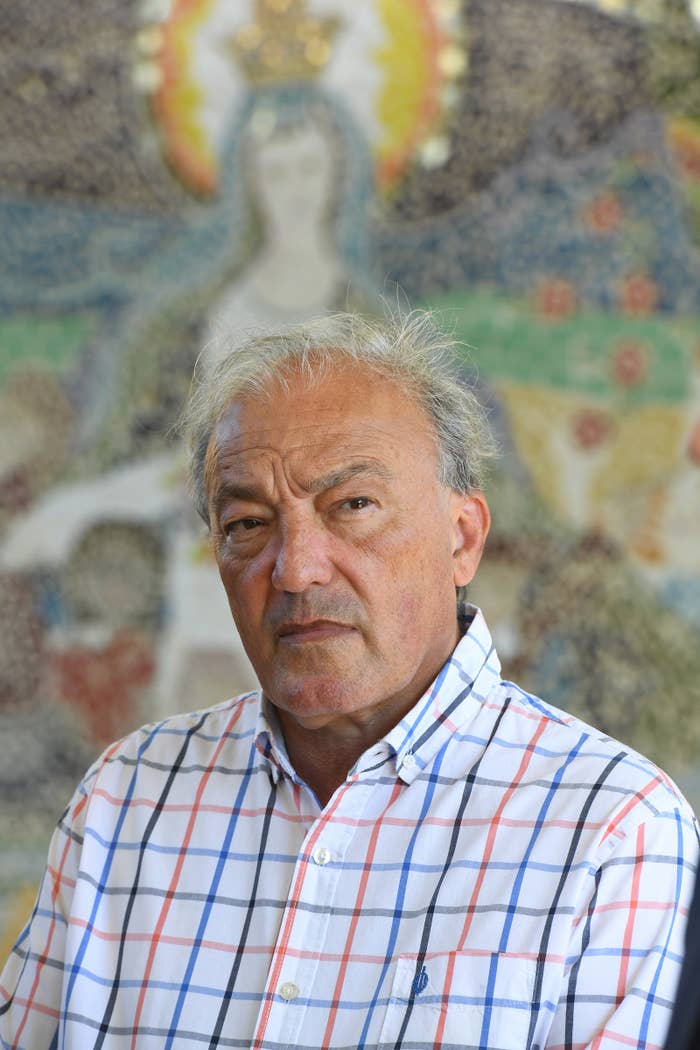 Shelton has repeatedly framed the debate around marriage equality as one of children's rights, saying kids deserve a mother and a father and there are consequences for children when society "takes gender out of marriage".

Shelton has also said on a number of occasions that same-sex marriage will create a new Stolen Generation, referencing the thousands of Indigenous children forcibly removed from their families between the early 1900s and the 1970s.

"We did take Indigenous children and babies from their mothers and give them to loving families, but the error we apologised for was for taking them from their biological mother and father," Shelton told Q&A earlier this year.
Invoking children is a common tactic used by the groups expected to form the "no" campaign.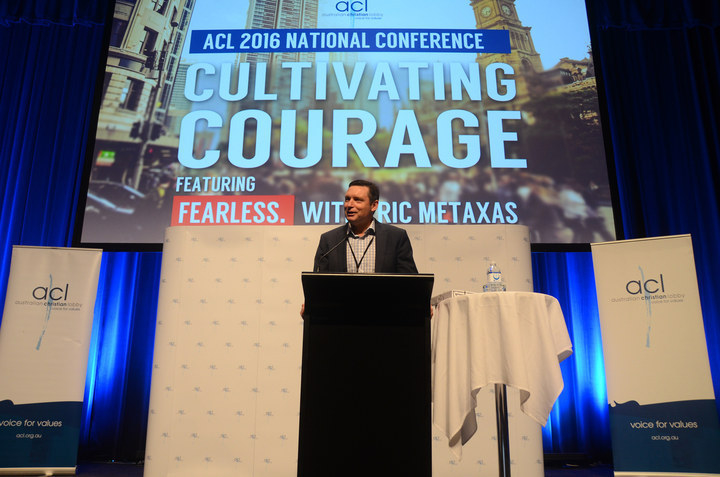 Recently, the Liberal party-linked group Marriage Alliance labelled same-sex parenting as "child abuse" on its website, citing a widely-criticised study by a Catholic priest published in a journal that takes payment from authors in return for publishing their studies.

A 2013 study from the Australian Institute of Family Studies (AIFS) found that children in same-sex parented families are on par with those raised in opposite-sex families emotionally, socially and educationally, and that the children of lesbian couples actually have "higher quality parenting".

In Australia, parenting laws such as adoption and surrogacy are governed by the states and are legally unrelated to the federal Marriage Act.

The same AIFS report stated one third of lesbian couples and 11% of gay male couples have children.