Children of same-sex parents and their families will travel to Canberra in mid-September to ask politicians to stop the marriage equality plebiscite.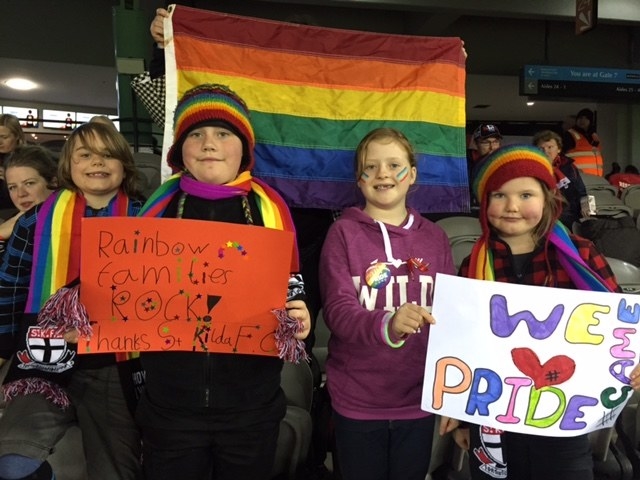 The NSW and Victorian branches of the Rainbow Families group have approached a number of new MPs for meetings on September 13, as well as seasoned politicians they feel would benefit from hearing from the kids.
"The PM's office has said he is unable to meet us, but we plan to keep asking," said Rainbow Families Victoria convener Felicity Marlowe.

Ten-year-old Sadie told BuzzFeed News she is worried her family will be hurt by the "no" campaign.
"The 'no' campaign could say bad things on TV and on posters, like our family is not right and should have a dad," she said.
"It makes me feel sad. Because we're a normal family. We should be respected the same way as others."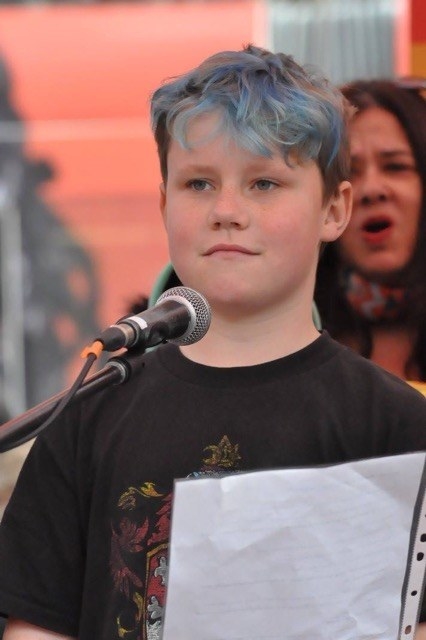 Marlowe said Rainbow Families is focusing on the plebiscite because the children of same-sex parents are often used as ammunition by "no" campaigners.
Her 10-year-old son, Callum, agrees.
"Campaigners think you're a helpless kid who deserves a dad. Nope, I feel great," he said.

The government remains determined to hold a national vote on marriage equality, despite it looking likely that the enabling legislation will fail in the senate.
Labor has heavily criticised the proposal and looks set to vote against it, although the party has not announced an official decision yet. The Greens and Nick Xenophon MPs have declared they will vote against the plebiscite.
While the politicians struggle with getting the numbers, Callum hopes speaking directly to MPs, as a kid with two mums, might "actually change their minds".
"What they usually hear is someone from the Greens arguing against them," he said.
"It's not [my mums] being married that I want, it's them being treated equally. At the moment, it says 'You're down there, we're up here'."