Midway through 2011 Christine's marriage broke down and she left her husband "after one argument too many".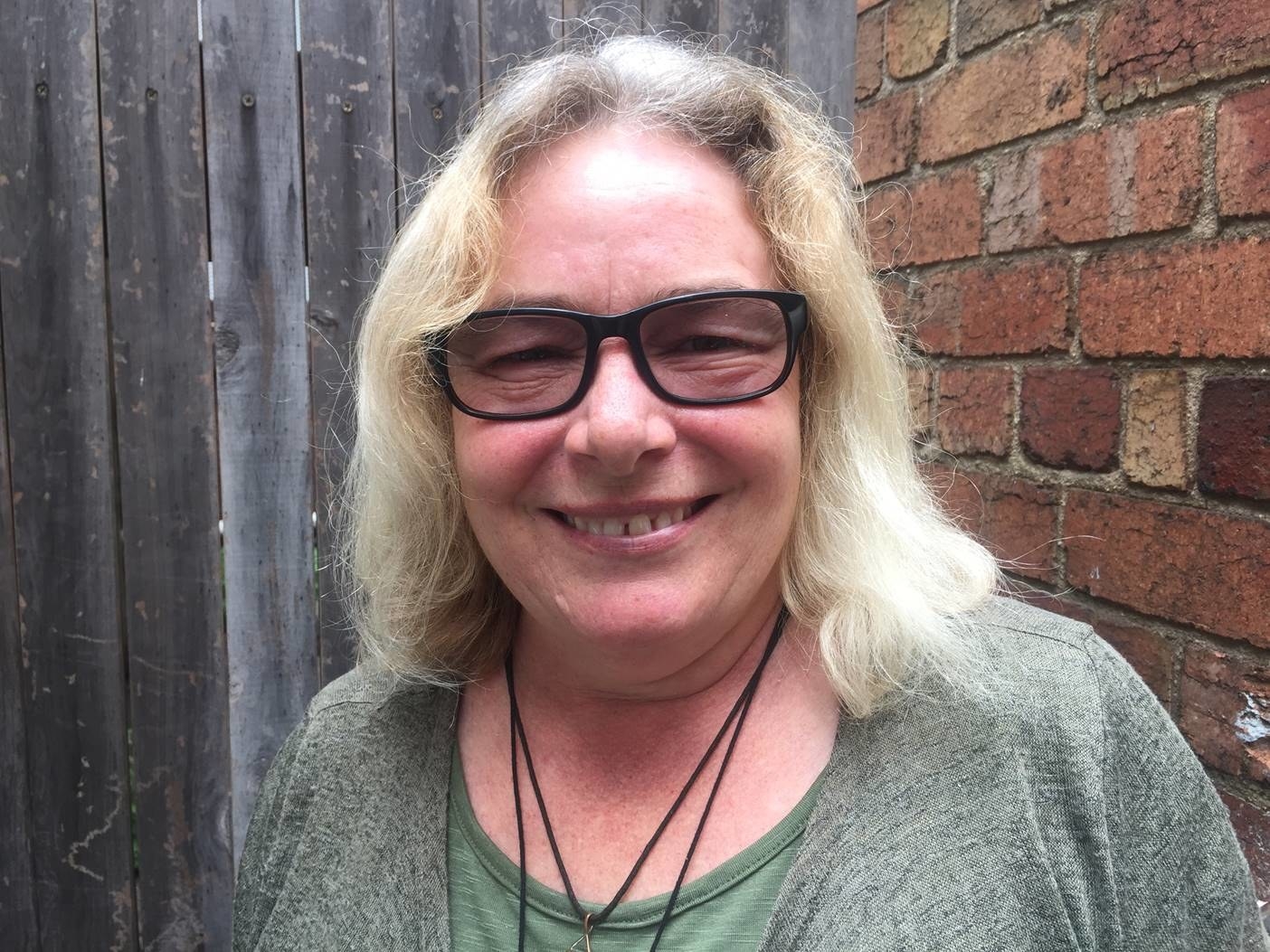 "I packed the car, put my daughter in it, took off down the road and realised, 'Oh heck; I don't know what I'm doing or where I'm going'," she told BuzzFeed News,
Christine and her then seven-year-old daughter ended up couch surfing with a friend. They went for six months without a house of their own.
It was a difficult period made even more painful by the fact Christine was caring for her terminally ill father at the time.
Christine was also teaching at her daughter's school, and they both continued to turn up each day, despite the embarrassment they felt about their living situation.
"There was the stigma," Christine said. "I didn't want my peers to know, she didn't want her peers to know, so we made a little story up."

Eventually, Christine and her mother – who had also been left to couch surf – pooled their incomes and moved in together with Christine's daughter.
They now share an affordable house and have a good landlord. But the experience of being homeless left Christine passionate about changing things for others.
In 2016 she took on a role as a trainer in the pilot version of Connect Respect, a joint project between the City of Melbourne and the Australian Council of Homeless Persons aimed at CBD workers who might frequently interact with homeless people.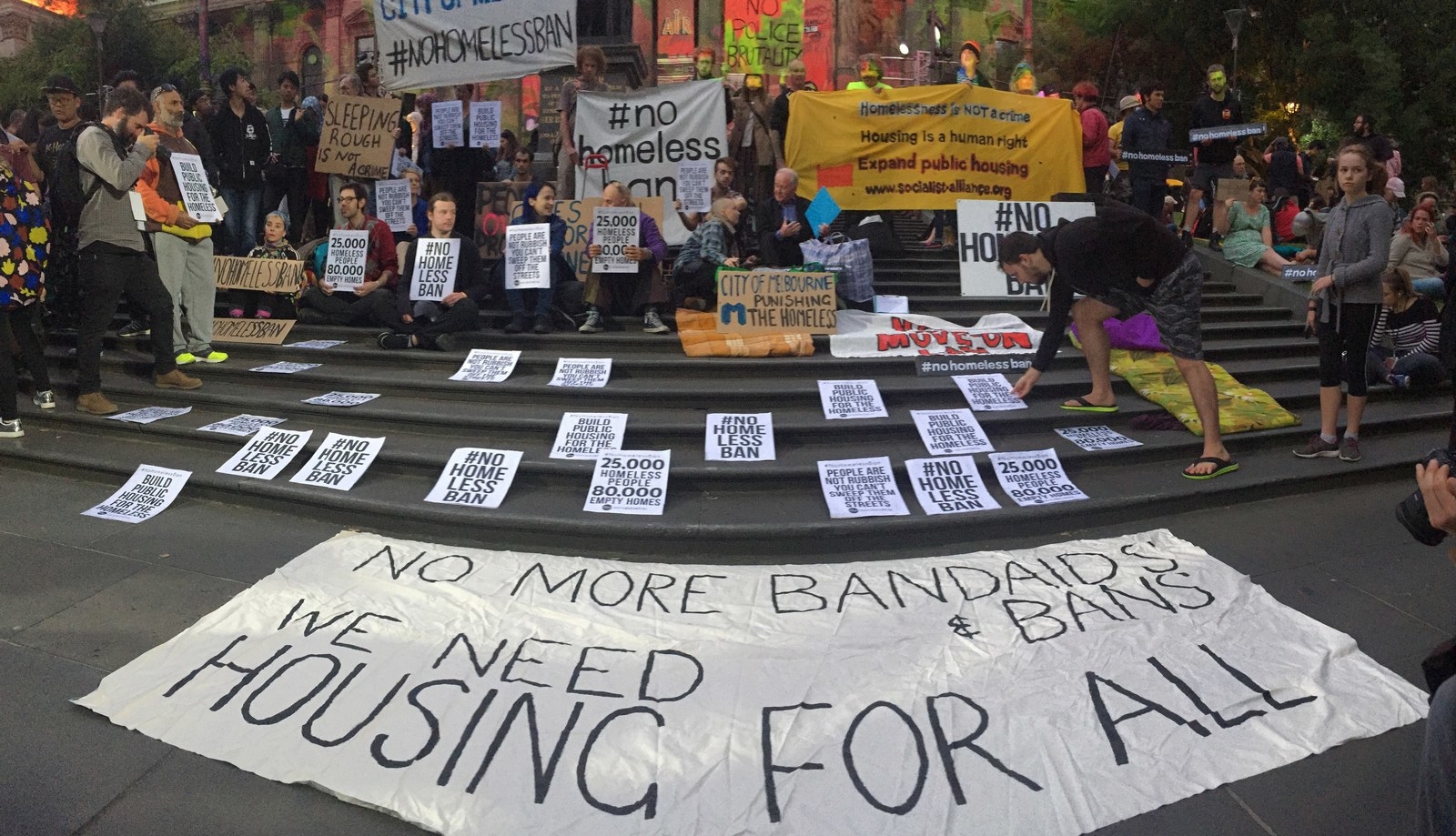 The program is part of a list of recommendations made by over 50 welfare organisation CEOs and legal experts in a bid to stop the City of Melbourne implementing new bylaws regarding homelessness.

The bylaws would broaden the law prohibiting camping in a public place, and tighten restrictions around leaving belongings unattended in a public place.
The alliance of 54 leaders presented the recommendations at Melbourne Town Hall on Thursday, the second day of public submissions into the proposed bylaws.
"The City of Melbourne cannot solve this problem alone and it won't solve it by introducing a bylaw making it a crime to sleep rough," a statement from the group said.

"We cannot arrest our way out of the homelessness crisis."
Other recommendations include more lockers and storage for rough sleepers, partnerships between council homeless outreach workers and external agencies, and better public awareness of what causes homelessness.
Christine said the Connect Respect trial was very effective at helping people in the community understand and relate to those who are homeless.
"You learn how to approach people, how to understand where these people are at in their minds, how they're feeling, how to treat them with respect and dignity," she said.
Following last year's trial round two of the program is now in the planning stage.
The training includes a simulation that removes the identity of the participant by taking away their wallet, mobile phone or bag, for example, and then asks them how they would prove their identity. This helps people understand what being questioned by police might feel like to a homeless person.
Workers are also equipped with a checklist of organisations to call if they come across someone who needs help.
Christine said it is paramount that homeless people are met with information and actual options for where they can seek help – not just pushed out of sight to another public area.
"I would like to see all councils get those homelessness services onto their websites, to print it on a piece of paper and leave it in the library where people can actually access it," she said.
"Moving people on is not an option because there's nowhere to move them to. If you get told to move on enough, it's like 'Where?'"