Trump's Medical Costs Argument For Trans Military Ban "Completely Hysterical", Says Cate McGregor
"Why should we be surprised? This is a guy who vilified a Gold Star family and didn't have the decency to apologise."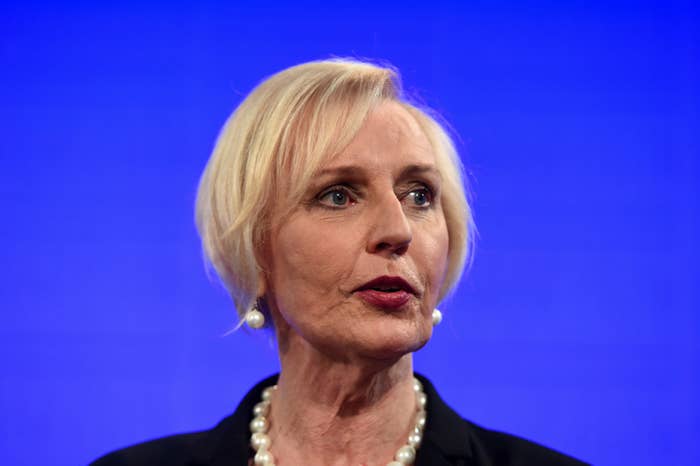 Prominent Australian writer and broadcaster Catherine McGregor, who was previously the most senior transgender military officer in the country, has hit out at president Donald Trump's decree that transgender people can no longer serve in the US military.
In a series of tweets on Wednesday, Trump said the military "cannot be burdened" by the "tremendous medical costs and disruption" of transgender people serving.

There is great uncertainty about the immediate ramifications of the tweets, and the White House has indicated it currently has no plan for what to do about the thousands of transgender people already serving in the US military.
McGregor, who is now a civilian, told BuzzFeed News she was not surprised by the announcement.
"Coming from someone who has never served, and who disparaged [John] McCain's heroism, you can see it for what it is," she said.
"Why should we be surprised? This is a guy who vilified a Gold Star family and didn't have the decency to apologise, a man who has never spent a day in uniform."
McGregor joined the military in 1974 and served in several roles, including being deployed to Timor Leste on three occasions, and working as the speech writer to various Chiefs of Army. She retired in 2016.
She transitioned gender in 2012, and her story was documented in an episode of the ABC's Australian Story in 2014.
"The medical cost argument is completely hysterical, frankly," McGregor said.
"There are not a large number of transgender people in the military, and as a portion of the enormous United States military budget, medical support for transgender people would be a drop in the ocean.

"It's a condition of service that you get medical support for any condition."
She also rejected the notion that transgender people weaken or disrupt the military.
"The argument should come down purely to military capability. He's invoking that as the rationale – there's no compelling military capability argument against trans service.
"In a democratic society, there is an important principle here that any suitably qualified citizen be allowed to serve in the military."