The Head Of The Australian Border Force Says TV Show "Border Security" Is Great PR
Yes, it's real-life TV. No, they're not paid.
The head of the Australian Border Force says reality TV show Border Security is the "best public relations" the agency has and that it's "all for free".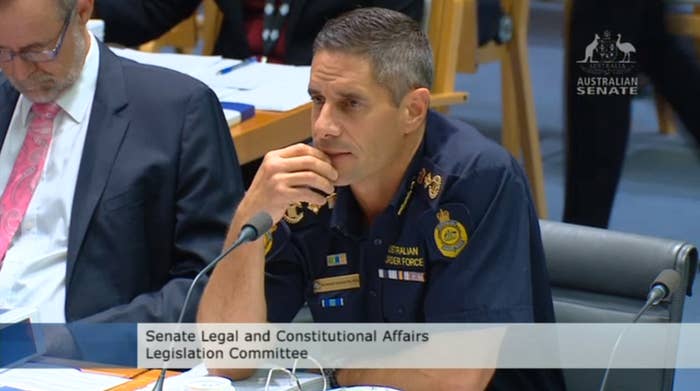 Border Security: Australia's Front Line is a TV show that has run on the Seven Network since 2004.
It follows the work of officials enforcing Australia's laws around immigration, customs and quarantine. Episodes frequently involve people being stopped as they attempt to bring drugs, live animals or other prohibited substances into Australia.
Australian Border Force commissioner Roman Quaedvlieg said on Monday that the show was "free publicity" for the ABF.

"We get free publicity and the Seven Network gets plenty of raw material in perpetuity for its program," he said.

Quaedvlieg confirmed that nobody is paid to be on the show, which is aired in several countries outside of Australia.
"It is globally syndicated. It is one of the best public relations capabilities that we have, and it is all for free," he said.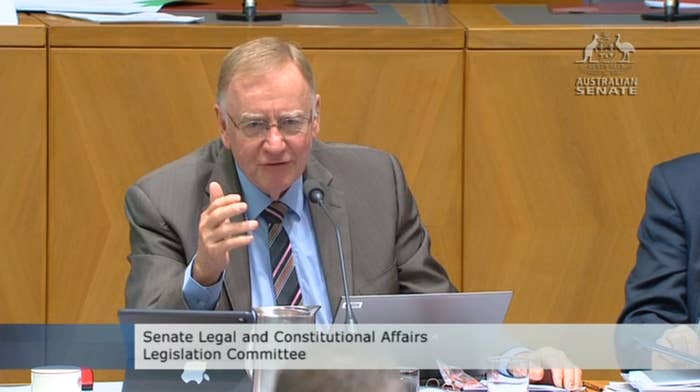 Quaedvlieg made the comments during a senate estimates hearing on Monday, after government senator Ian Macdonald interrupted questioning on a "scathing" report on the department's practices.

The report by the Australian National Audit Office, which Greens senator Nick McKim described as "scathing", found that ABF staff had undertaken "unlawful or inappropriate" body searches at international airports, and that the Department of Immigration had not provided adequate guidance on body searches and other coercive powers.
During questioning from senators, secretary of the Department of Immigration, Michael Pezzullo, conceded there were "administrative deficiencies" in the department, but criticised the analysis in the report and said it was "not rooted in reality".
Macdonald interrupted questioning on the report to ask Quaedvlieg if the scenes in Border Security were "actual images, or are they actors playing a part?".
"No, they are actual people; it is real-life TV," Quaedvlieg said.

The commissioner also said most people who are detained by officials "enjoy the celebrity" and are happy to be filmed for the show.
"They are given an option to rescind their authority or their approval for it to be aired. If that is the case, we respect that. But most people, again, do not mind the celebrity," he said.