Barnaby Joyce Thinks Marriage Equality Could Be Interpreted As Being Decadent
"In life everybody doesn't get everything they want."
Agriculture minister Barnaby Joyce says some Asian countries would view marriage equality as a "decadence", speaking on the ABC's Insiders program this morning.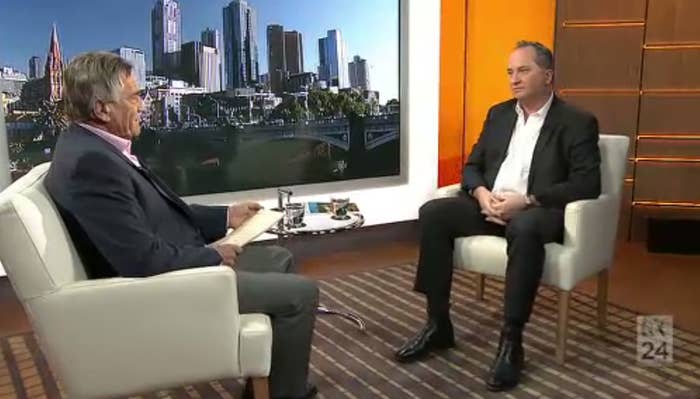 Speaking in response to the cross-party marriage equality bill to be introduced in August, Joyce said legislating marriage equality would be akin to calling a diamond a square.
"I don't believe you should be redefining marriage," he said. "I see marriage as a reflection of what I have, what my parents had, what my grandparents had."
"I don't think if you go and pass a piece of legislation and say a diamond is a square it makes diamonds squares, they're two different things."
Joyce also offered a stinging rejoinder to same-sex couples who wish to marry. "In life everybody doesn't get everything they want," he said.
Joyce agreed with fellow Coalition MP Eric Abetz, who said earlier this week Australia should be wary of legislating marriage equality because Asian countries have not pursued the reform.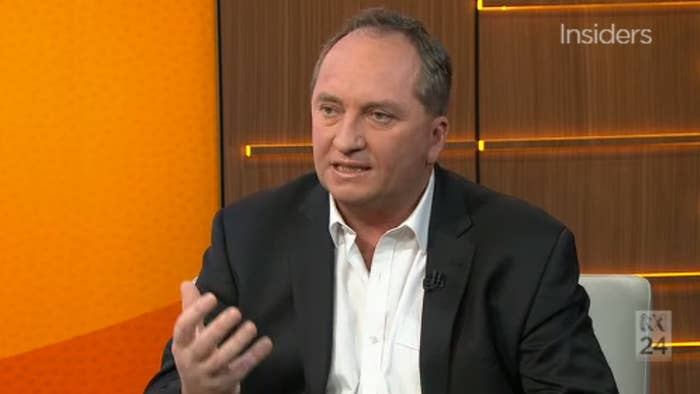 "I think that Eric is right in saying where we live economically is South-East Asia," he said.
"What we have to understand is that when we go there, there are judgments, whether you like it or not, that are made about us... whether they see us as decadent."
When asked directly if Asian countries would see Australia legislating marriage equality as "decadence", Joyce said "I think in some instances they would, yes".
Since news of the cross-party marriage equality bill was revealed, conservative Coalition MPs have been forcefully speaking out against the reform.
Along with his concerns about Australia's place in the Asia-Pacific region, employment minister Eric Abetz said marriage equality would open a "Pandora's box" and pave the way for polyamorous marriages.
However, Labor senator Penny Wong hit back at Abetz's comments, describing them as "illogical and quite offensive".
"I wish the standard of this debate would perhaps be a little better than suggesting that marriage equality will somehow lead to polygamy," Wong said on Saturday.