The number of same-sex couples in Australia has increased by a massive 42% in the past five years, according to the census.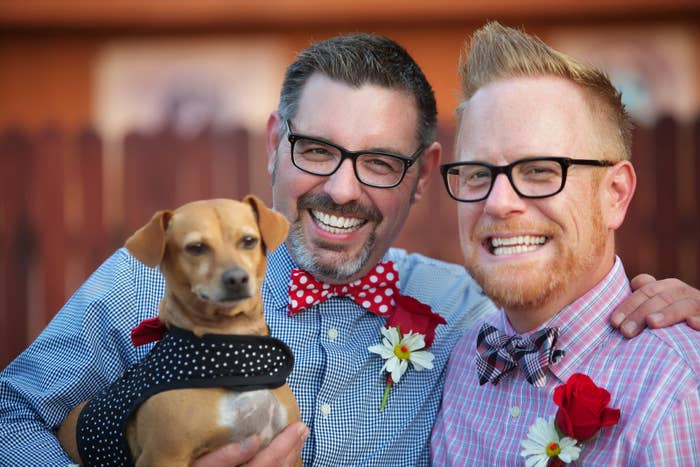 In data released on Tuesday from the 2016 census, the number of same-sex couples counted was listed as 47,000.

This is a whopping 42% more than the 33,000 counted in 2011, and a 81% increase from the 26,000 counted a decade before in 2006.
The census counts couples who were together on census night – not everybody in a same-sex relationship. It also does not count the number of people who are LGBT.
But despite the surge, same-sex marriage is still not legal in Australia – meaning there are now at least 47,000 couples who can't walk down the aisle.
The composition of Australian families barely changed between 2011 and 2016.

Of the 6 million families counted on census night, 45% were couples with children. 38% were couples without kids, and 16% were single-parent families.
Single mums make up 82% of all single-parent households.