Australians and New Zealanders have held vigils for the 49 people murdered as they were out dancing in a gay nightclub in Orlando, Florida, over the weekend.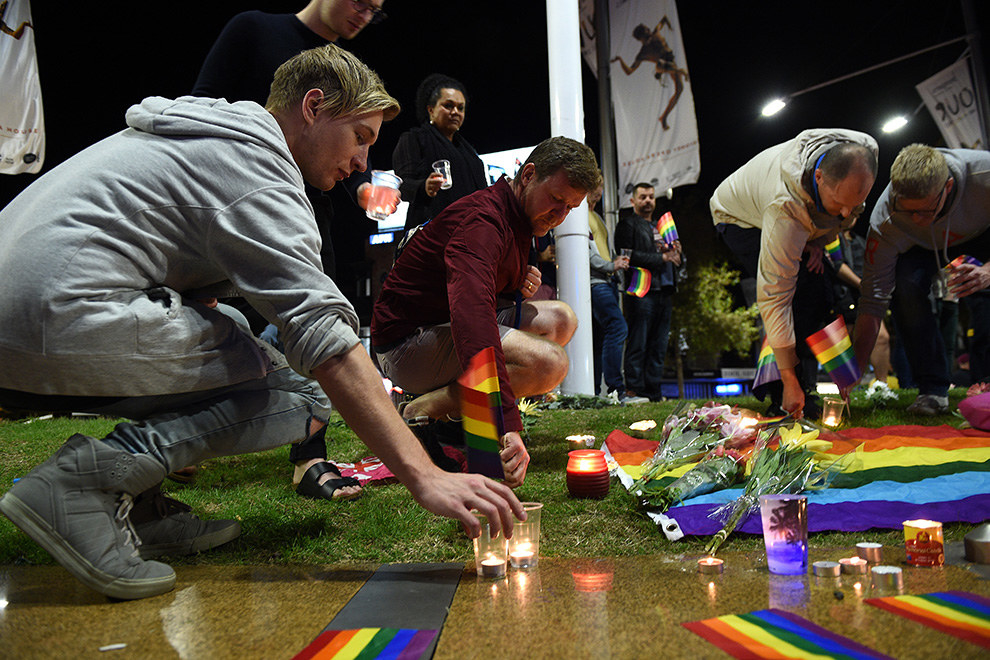 At community gatherings across Australia and New Zealand, LGBTI people and allies came together to light candles, hear speeches, and mourn the 49 people killed when the Pulse Nightclub was stormed by a gunman in the early hours of Sunday morning.

On Monday afternoon, a vigil took place in Fitzroy, Melbourne.
And on Monday night, two separate vigils were held in Sydney: one in Taylor Square at the heart of Sydney's LGBTI district, and another in Newtown.
Claudia, 35, attended the vigil at Taylor Square.
"How could you not be here?" she told BuzzFeed News through tears. "I think of all the nights we've had out. I imagine being at [Sydney gay club] Palms and something like that happening. The fear."
"I've never been to a political rally in my life, but this just felt ... it's so horrific."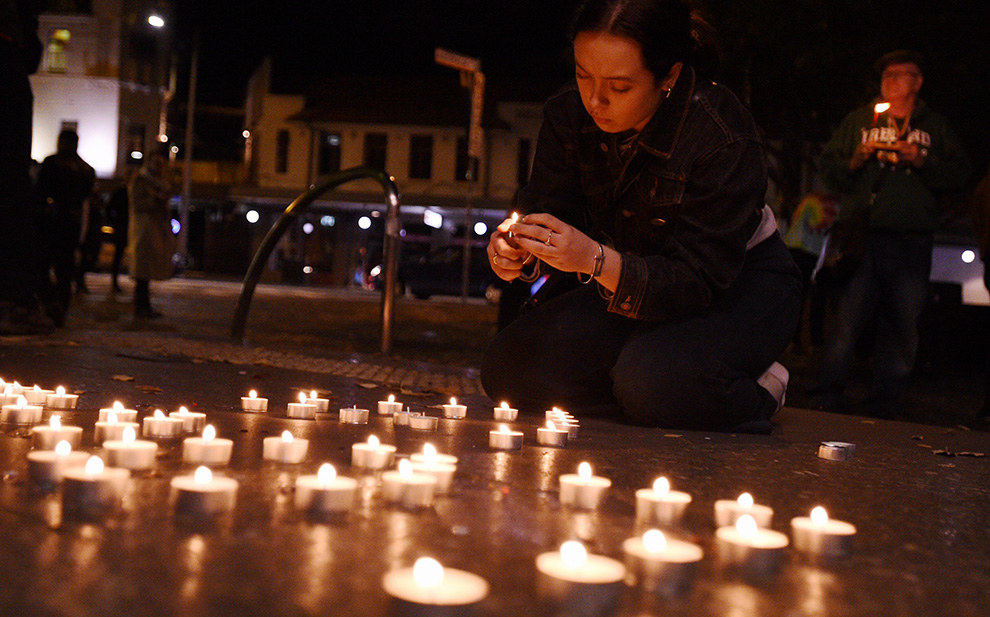 Sydney councillor and the sister of former prime minister Tony Abbott, Christine Forster, told BuzzFeed News that coming to Taylor Square was "the very least" she and partner Virginia could do to show their sorrow, "to let the victims and their families and friends in Orland know that we stand with them".
"This has been a terrible act of hate," she said. "An act of terror, which seems to have specifically targeted at the gay community ... This could have been any one of us."
In Wellington, New Zealand, people gathered at Frank Kits Park.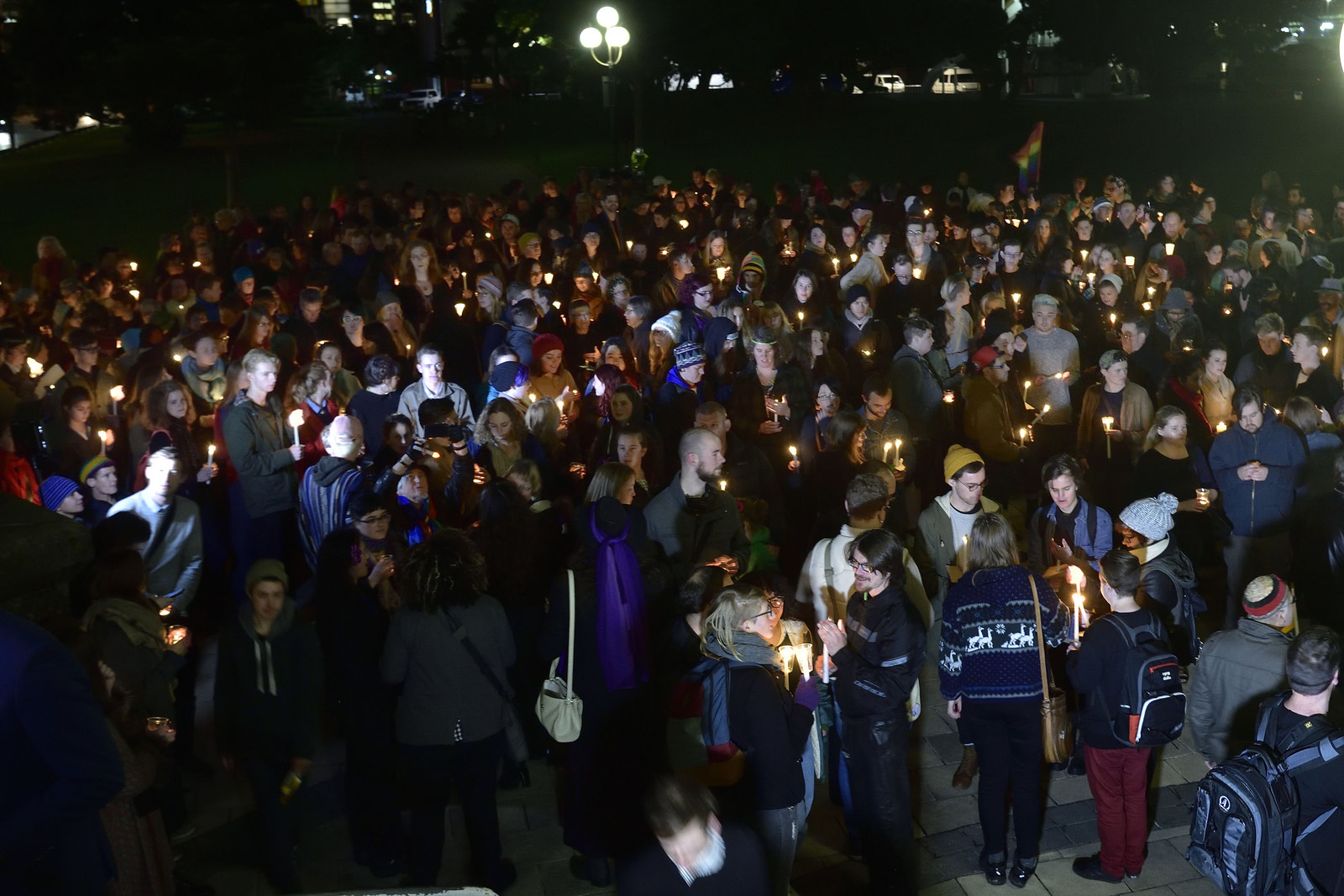 And in Auckland, at Western Park.
Monuments and buildings in cities across Australia and New Zealand lit up in rainbow colours, too. In Sydney ...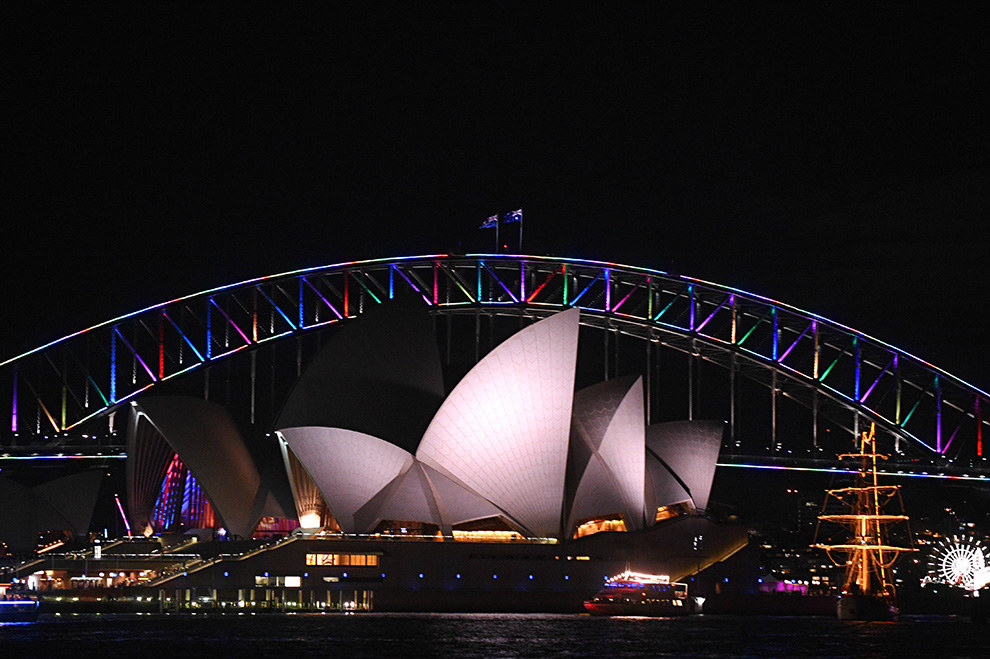 Melbourne
Adelaide
Perth
Brisbane
Darwin
Canberra
Auckland, New Zealand
And Wellington, New Zealand