Australia's top spy chief chief Duncan Lewis has doubled down on his comments that there is no link between refugees and terrorism, placing the blame squarely on radical Sunni Islam instead.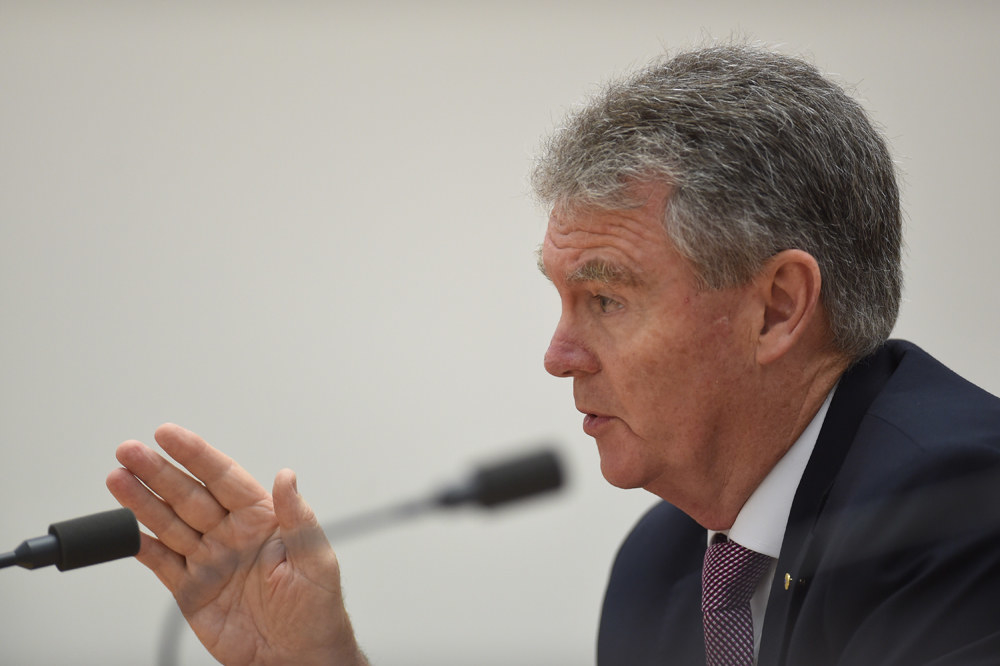 Lewis, who is the director-general of the Australian Security Intelligence Organisation (ASIO), last week told a senate committee there was "no evidence" of a link between refugees and terrorism in response to questions from One Nation leader Pauline Hanson.
He came under sustained pressure from conservative commentators and politicians following the remarks, with former prime minister Tony Abbott accusing ASIO of "tip-toeing around this subject".
Lewis appeared on ABC radio on Wednesday morning to defend his position, saying it was the "adoption of this Sunni extremist view" that led people to commit acts of terrorism – not a refugee status or background.
"We have had tens of thousands of refugees come to Australia over the last few decades and a very few of them have become subjects of interest for ASIO," he said.

"The source of terrorism is radical Islam and it is that particular strain of violent extremism related to the Sunni sect."
Lewis said that he didn't think "statistically [refugees] would be more susceptible" to terrorism.
He said there are "without question" former refugees or the children of refugees who have "resorted to radicalisation", but it was wrong to say that was because of their refugee status.
Speaking to 2GB radio on Tuesday night, Hanson suggested Lewis had answered her questions in the way he did because he has "contempt" for her.
"I think this is sugar coated, we need to know the truth... does he have contempt for me, because it was me that asked the questions?" she said.

She also criticised the response as "not what the Australian people want to hear".
"I was gobsmacked with the response I got from him," she said. "People are constantly ringing up my office, pulling me up in the streets because they're in fear. They want some answers, they want politicians with some intestinal fortitude to do something about it."