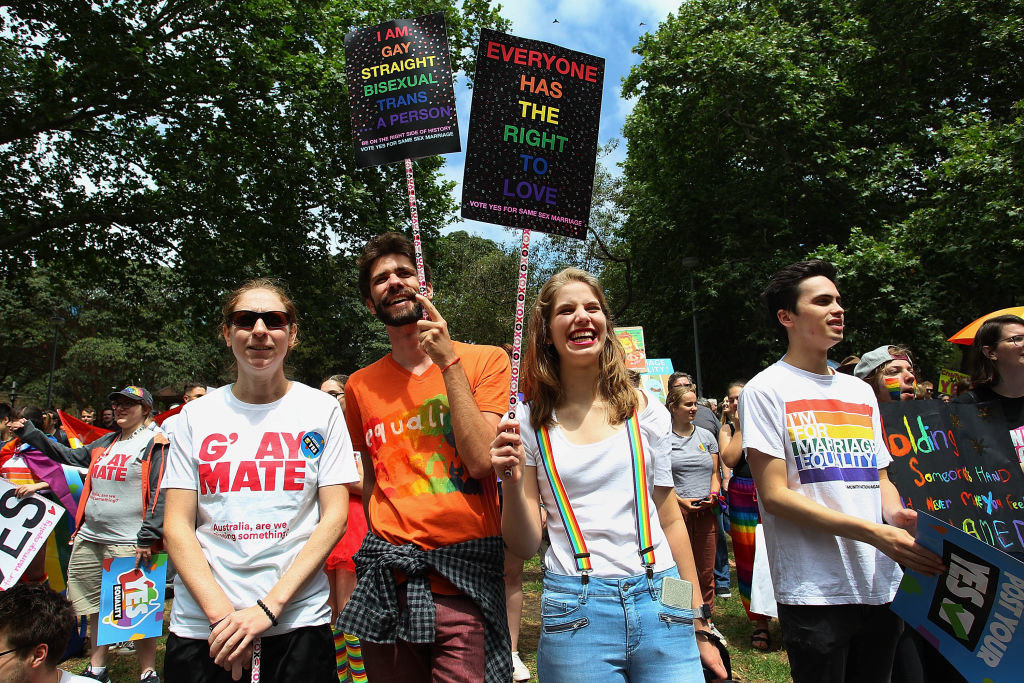 Nearly 12 million Australians have weighed in on whether Australian same-sex couples should have the right to marry, in a national postal survey on the issue.

The latest estimate from the Australian Bureau of Statistics (ABS), up to October 20, comes as the lengthy survey period draws to a close.
The figure of 11.9 million returned surveys amounts to 74.5% of eligible voting Australians.
The ABS says it has changed the way it measures the number of ballots. Previously it had been using an estimate based on the weight of the returned ballots, but now the estimate is based on the number of forms scanned.
For this reason, while the total is up 1.1 million forms on last week's estimate, the ABS said based on its adjusted figures just 300,000 forms were returned in the last week.
The first estimate, based on the opening two weeks of the campaign, was 57.5%. Over the past two weeks, it rose to 62.5% (surpassing the turnout in the Irish marriage referendum) and then to 67.5% last Tuesday.
Advocates on both sides of the campaign are urging people who wish to participate to post their surveys in the next few days to ensure they make it back to the ABS by the November 7 deadline.
In a Senate Estimates hearing on Tuesday morning, Australia Post chief customer officer Christine Corbett elicited praise from senator Dean Smith when she reported surveys had been delivered to 100% of all 11.7 million homes and delivery points.
Corbett said two instances of theft reported to Australia Post — one each in Canberra and Brunswick — had been cases of forms being stolen from the mailbox after they had been delivered by a postal worker.

"Obviously the communications to any ... residents who may have been affected were told to get replacement forms from the ABS," she said.
Earlier in the survey period, several anti-marriage equality groups fell for a hoax in which a Twitter user falsely claimed to be an employee at Australia Post Chatswood who was throwing out "no" ballots.