After Her Twin Sister Ran An Online Campaign, A Girl Slowly Losing Her Hearing Got To Meet Taylor Swift
Jorja's ~wildest dream~ came true.
When 12-year-old Jorja found out she was slowly losing her hearing, the first thing she said was "I won't be able to hear Taylor Swift sing".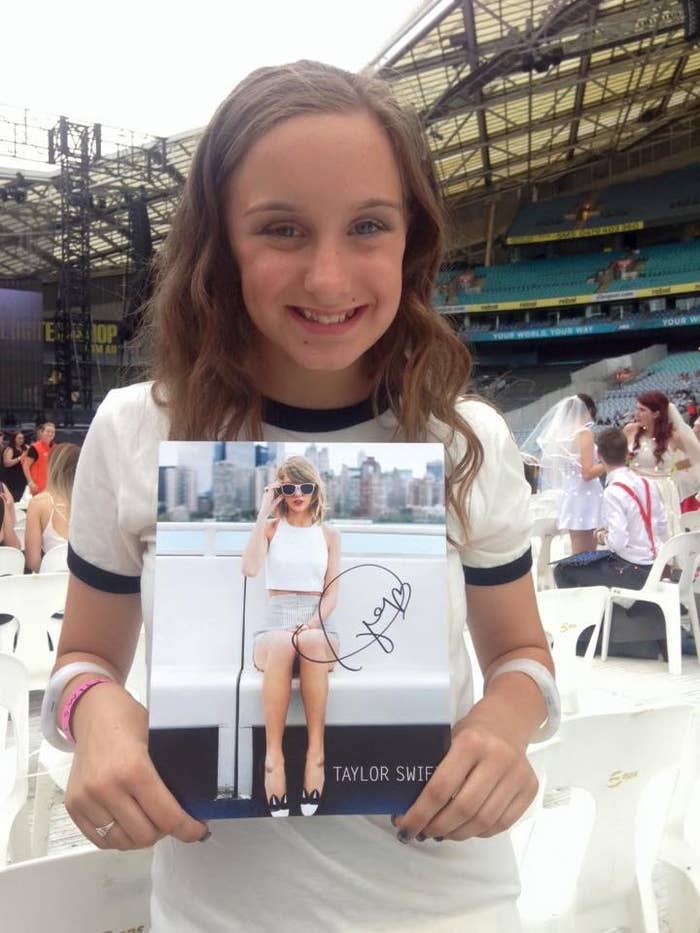 The Maitland schoolgirl has been diagnosed with bilateral inner-ear loss, and was fitted with hearing aids earlier this year.
Her twin sister Chloe started a campaign on Facebook to help her sister meet Taylor Swift and see her perform during her 2015 Australian tour, before Jorja loses her hearing completely.
Their mother Melissa said the girls understood it was a "very long shot" — but the campaign was picked up by Sydney radio station Nova 96.9, who organised for Jorja and Chloe to meet Swift, surprising the girls with the news in mid-November.
Last night, Jorja got to meet Taylor Swift herself at the superstar's Sydney concert, attended by 76,000 people.
"It happened tonight, Jorja met Taylor!" the family posted on Facebook.
"Chloe you did it!!! You gave your sister the ultimate gift! Taylor gave Jorja a massive hug!"
Jorja told The Today Show that Swift was "very very amazing and very pretty".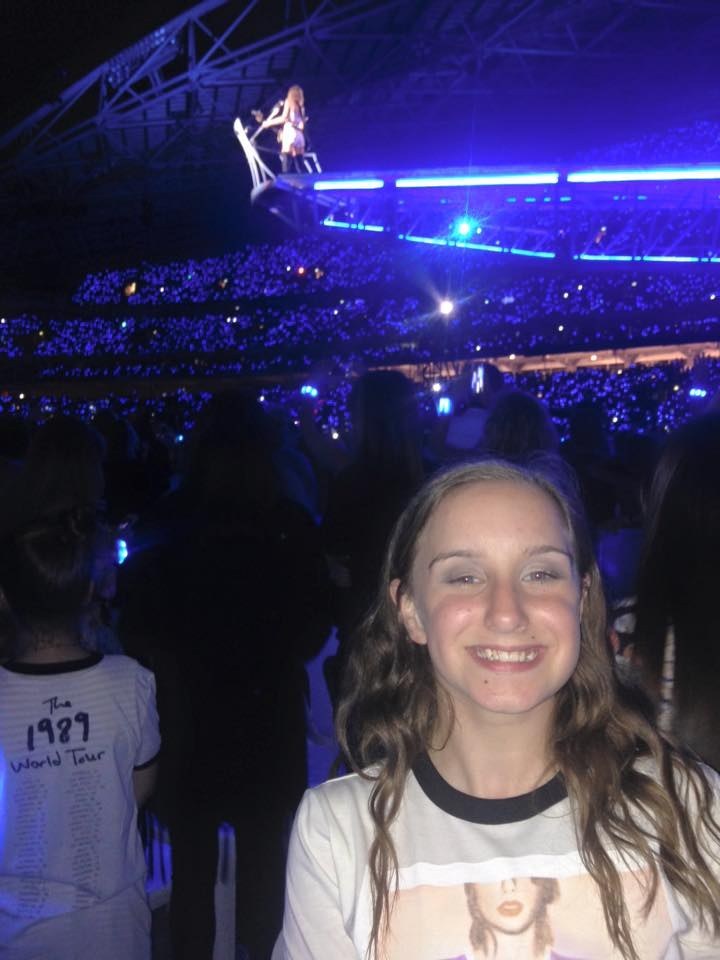 The girls brought Swift a pair of Australian ugg boots (a type of slippers) as a gift.
"I didn't expect her to be as tall as she was!" said Jorja. "She was very very nice."
Jorja said Swift is a "good role model" who keeps on going, no matter what.
"Taylor Swift, she is my idol," she said. "She does get a lot of people who say she's bad, but she keeps on going."
Melissa was proud of her daughters' efforts. "This was Chloe's idea and the girls worked together," she said.
"When they told me what they were going to do, I was like, 'It's a very long shot'. But they've both worked hard on it and been amazing, I'm very proud of them."