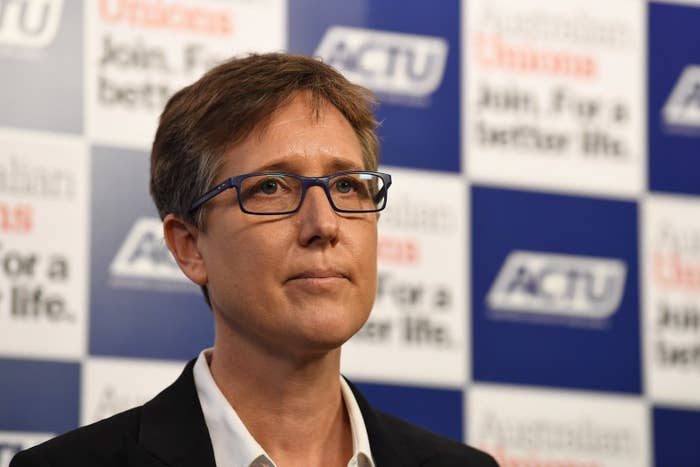 A recruitment company that charges students and migrants up to $1,870 for unpaid job trials and internships cold-called Australia's top union body to offer it free labour.

Budding Talents Recruitment has been active since 2007 and recruits students, graduates, visa holders and skilled migrants for unpaid and paid work in fields such as accounting, engineering, human resources management, and information technology.
It charges people from $1,650 to $1,870 for unpaid internship placements at various partner companies, and $1,000 for a placement labelled the "Prove Your Skills Internship" that Budding Talents founder Ryan Shrestha confirmed to BuzzFeed News operates as a month-long unpaid job trial.
Australian Council of Trade Unions (ACTU) secretary Sally McManus said the union's call centre had received a call from Budding Talents, which is also known as Study and Work, on Friday morning advertising its services.

"I imagine they called a lot of places not realising who the hell they were," McManus told BuzzFeed News. "Pretty unlucky, I'd say."
The phone call prompted union officials to scrutinise the company, and call into question the practice of third party recruitment companies advertising unpaid interns.

McManus slammed Budding Talents for advertising on its website that it sources "PHDs" for companies, described as "Poor, hungry and driven people who are: Poor in terms of knowledge and are constantly searching to learn more. Hungry with a tremendous desire to succeed. Driven to pursue set goals with hard work & dedication."
"They're advertising these people for free," McManus said. "They're telling vulnerable people on student visas who probably don't understand what their rights are that they can get jobs and it's somehow legal to work for free, and secondly, it's the worst form of wage theft, where you're being paid nothing."
Founder Ryan Shrestha said "We might have, yeah" when asked if Budding Talents had cold-called the ACTU.

"We just randomly call companies who we think could be benefiting from our services," he said.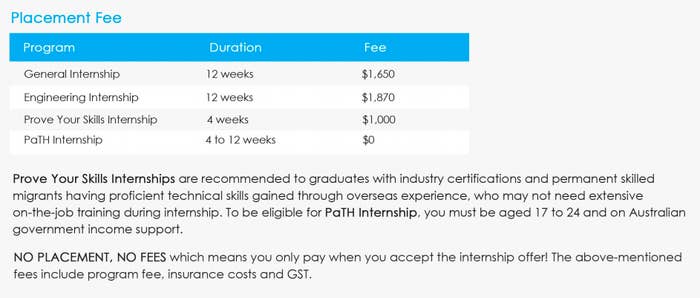 The "Prove Your Skills Internship" promoted by Budding Talents is aimed at graduates and skilled migrants with overseas experience. Under the scheme, people pay $1,000 for placement in a four-week unpaid job trial, with no guarantee of employment, to show they are qualified for the position.

"Prove Your Skills Internships are recommended to graduates with industry certifications and permanent skilled migrants having proficient technical skills gained through overseas experience, who may not need extensive on-the-job training during internship," the website reads.
Shrestha confirmed to BuzzFeed News that the month-long trial was usually unpaid and taken up by people who are already qualified for the relevant position.

"Some of the candidates we have are very much experienced, they're productive, straight away they will hit the ground running," he said. "In some cases they might get paid some wages depending on how productive they can be. It's something [the company] would decide after they've been to the interview."
Shrestha said he was confident the "Prove Your Skills Internship" his company spruiks would be legal under the Fair Work Act.

"There can be some trial per the Fair Work Ombudsman's (FWO) guidelines if the employer can try them out for a limited time," he said. Asked if that stretched to four weeks, Shrestha said it did.
A spokesperson for the FWO referred BuzzFeed News to the guidelines on its website.
They state that a brief job trial can be legally unpaid, but only for as long as needed to "demonstrate the skills required for the job" and could "range from an hour to one shift", according to the FWO's unpaid work guidelines.
Whether or not an unpaid work arrangement is legal also hinges on whether there is an employment relationship between the worker and the business. This is based on a number of factors, including whether the placement is solely to provide work experience, or whether it involves the unpaid person doing productive work for the business, as well as other factors such as the length of the placement.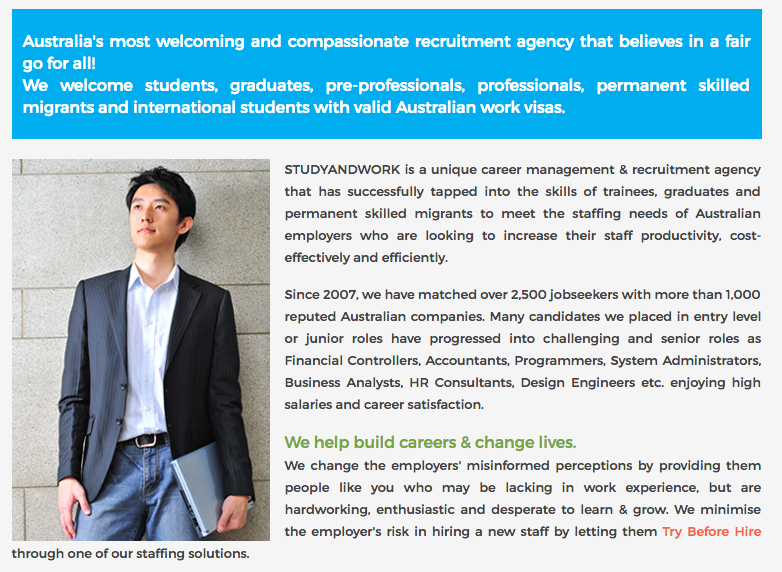 Shrestha said his company did follow the Fair Work guidelines and made sure its interns were aware of them.

"We make sure the interns are the ones who benefit the most, not the employers, and we give them a satisfaction guarantee meaning if they are not happy we move them to a different host company."

The Budding Talents website states that up to 35% of interns eventually receive offers of paid work.
Giri Sivaraman, a principal in employment law at Maurice Blackburn, told BuzzFeed News he could not see any way that a skilled person undertaking a month-long unpaid job trial could fall within the Fair Work stipulations.

"If you've been employed to do a job, it's expected and completely uncontroversial that there's going to be a period of time where you're trained, you've got to learn, to adjust, grow into the position," he said.

"And you are meant to be paid during that entire period. Most of us have probationary periods when we start employment and it would be ludicrous to say you're not going to get paid while you're on a probationary period, and we're seeing whether or not you're cut out for the job. I don't think that stacks up."
Professor of law at the University of Adelaide Andrew Stewart said there was a "significant risk" that such an arrangement would be found to be unlawful.
It is unclear whether a third party recruitment company or the business actually taking on the unpaid worker would be liable if an unpaid job trial or internship was proven to be in breach of the Fair Work Act.
"If a broker is taking money to put people into internship programs that aren't part of an authorised educational training course, then there is a risk that these arrangements in fact are unlawful because they involve employment and should attract a minimum wage," he said.
"If that's the case, the risk for the broker is that they might be knowingly involved in that breach."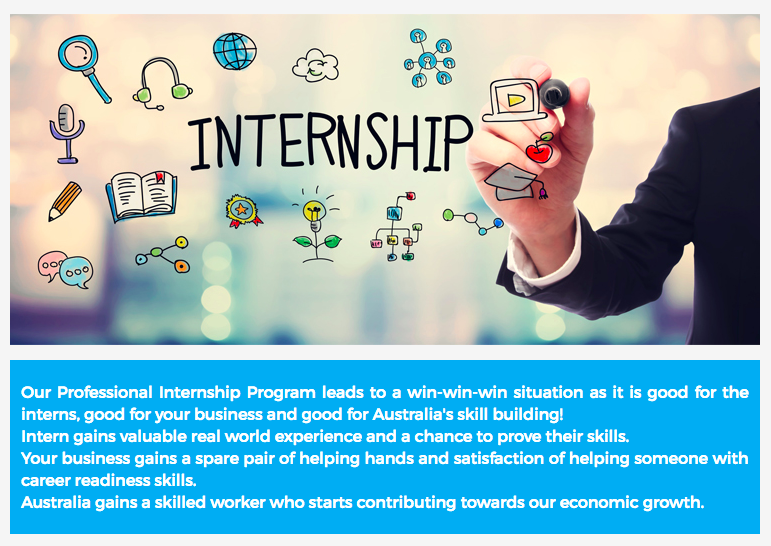 Stewart, who authored a major 2013 research report on unpaid work for the FWO, said there are only two types of unpaid work that are clearly lawful: entirely altruistic volunteering, and unpaid work as part of an authorised study or training program.

"Once you're outside those two areas, you are in a grey area legally," he said.
"There are no definite rules here. There have been decisions in the past where courts have said if someone does unpaid training or an unpaid internship they are volunteering their time, so there's no contract and no employment relationship, so minimum wage laws do not apply.
"Since we did our research report for the FWO in 2013 ... the Ombudsman has firmed up its view that if you're doing productive work, that is work of value for an organisation, you're not just observing, you're not just doing hypothetical problems, if you're doing real work for an organisation and it's not part of a vocational placement, then our view in that report, and the Ombudsman's view officially now, is that there is a good argument to say that's [an] employment [relationship]."
Stewart cited a case recently brought by the FWO against labour hire company Workforce Solutions, which is alleged to have underpaid 10 workers by more than $14,000 as part of an unlawful unpaid work experience program.

"It gives you an indication that the Ombudsman is willing to go after third parties that are organising arrangements that may fall on the wrong side of the law," he said.
"I've heard of this kind of arrangement before, and to me there is a significant risk that it would be found to be unlawful. Can you say it's definitely unlawful? No."
Budding Talents also profits from the government's PaTH (Prepare, Trial, Hire) scheme by charging businesses $1,000 to find eligible interns.
Under the PaTH scheme, young people on income support can receive an extra $200 per fortnight in welfare if they take up an internship over 4-12 weeks at a business. The business receives $1,000 from the government for taking on an intern, and can receive more money if they end up hiring the person.
"If the host employer wants to hire someone under PaTH, we as the broker help them source the right candidate," Shrestha said. "Whatever money they get as a benefit from the government they pay that fee to us."
According to guidelines on the government's Jobactive website, this arrangement is allowed under the PaTH program. The $1,000 government subsidy can only be paid to the business actually hosting the intern, but payments between that business and any third party recruitment organisations such as Budding Talents are considered private business arrangements.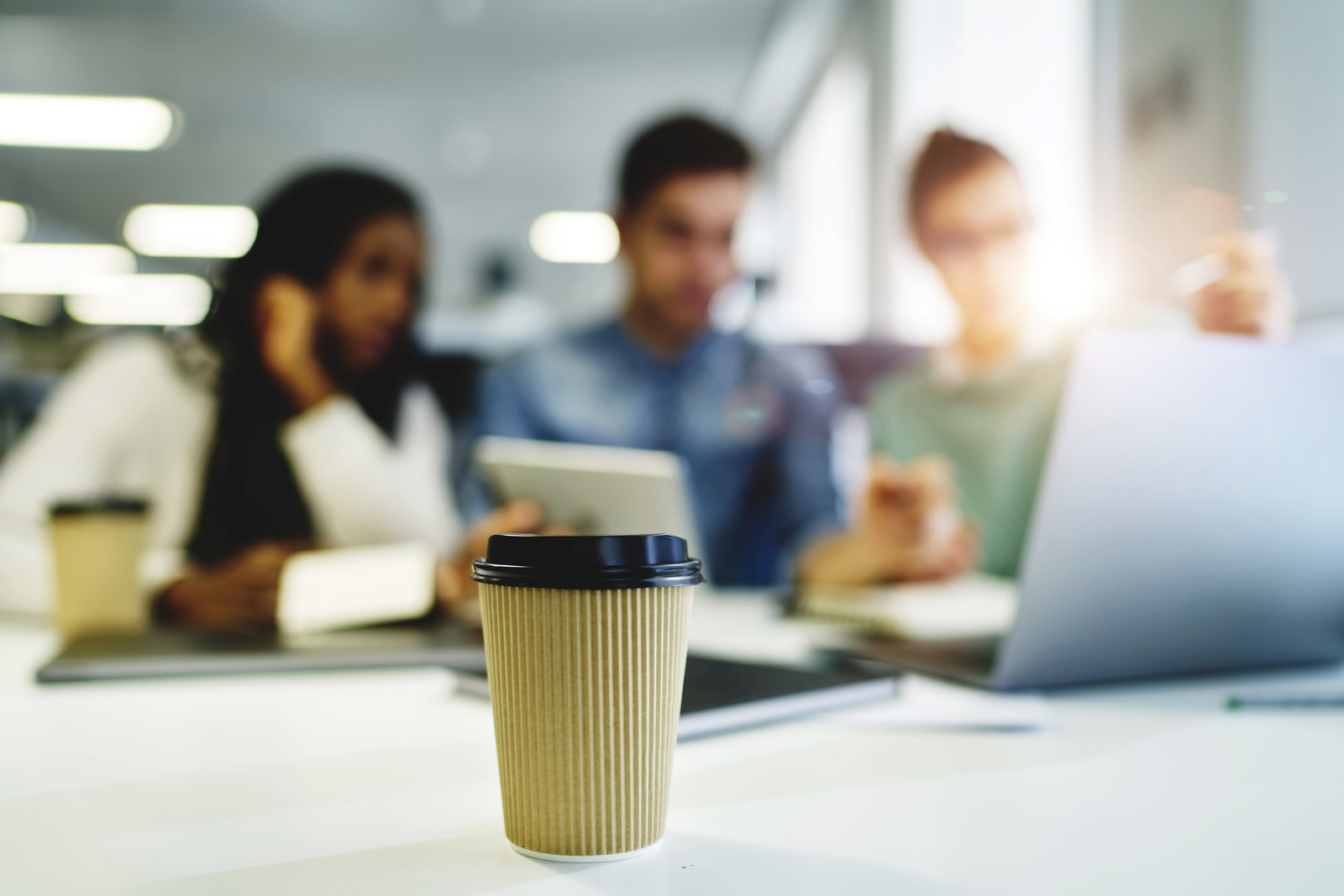 Sivaraman believes most "so-called internships" in Australia are legally uncertain.

"It's very rare for what's described as an internship to actually be legal because fundamentally there is a minimum wage in Australia. If you're an employee and working, you should get paid at the very minimum at that wage, if not more if you're covered by an award or some kind of agreement."

Sivaraman described the types of internships run by Budding Talents as people "paying for the privilege of not getting paid".
"This straight up notion of paying someone to place you in a position where you don't get paid at all, that's thankfully something I haven't seen very often," he added.

Shrestha said he broadly disagreed with characterising unpaid internships as exploitative or as wage theft, and said "there are so many graduates out there struggling to find jobs".

"One of the reasons they're not getting jobs is because they don't have relevant work experience," he said. "This internship is a way for them to enter the industry, prove their skills.
"[If} they think it's not going to benefit them, they wouldn't go for it, or else there wouldn't be any market for this. We charge a fee because we do provide a very good service. It's not like the companies are taking advantage of them, they're actually helping them by giving them the opportunity to practice their skills."

McManus called on the government to grant union officials the same powers as workplace inspectors to investigate workplace conduct, particularly around unpaid work.
"You have more people out there, it costs nothing to the taxpayer, and we've got an incentive because we don't want to see people ripped off, because it drives down wages for everyone else," she said.