After four years of planning and organizing, Drexel University Associate Professor and Co-Founder of the Drexel Game Design Program and Replay Lab Frank Lee has finally achieved his dream.
Giant freakin' Pong.
Lee partnered with the Brandywine Realty Trust to utilize the LEDs on the building's 29-story facade to program arcade games. Due to the limited pixel size, only a few classic games could make the cut. Of course, Pong is the highlight.
Philly Tech Week is putting on Lee's Giant Pong experiment for two weekends in April, with the remote controls 400 feet away at the Philadelphia Museum of Art.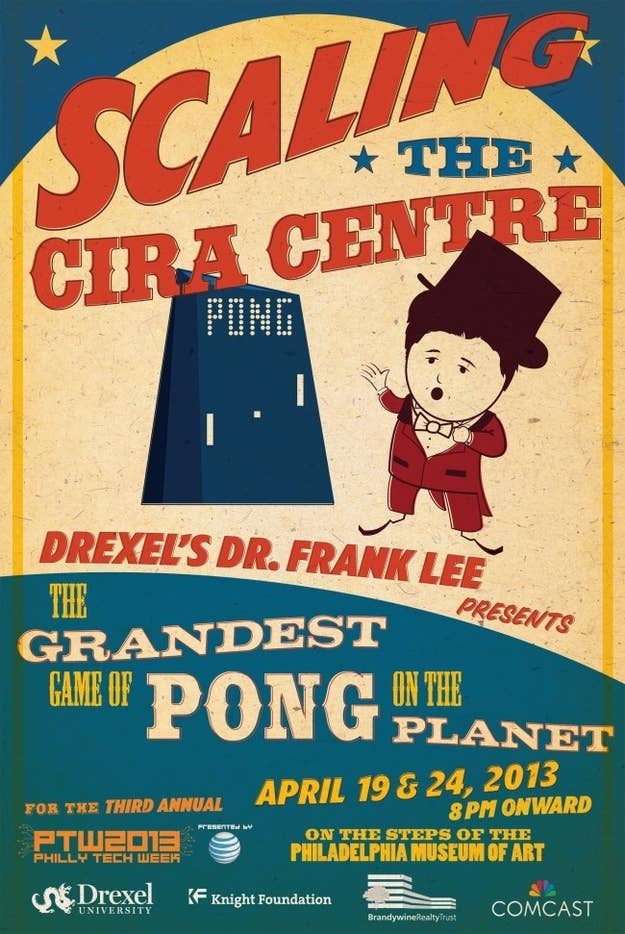 Interested in playing a giant freakin' game of Pong? Only 100 players will get a chance to game, so you have to try your hand at the system's local lottery.
Sign up here and check out its development in the video below.