This post has not been vetted or endorsed by BuzzFeed's editorial staff. BuzzFeed Community is a place where anyone can create a post or quiz.
Try making your own!
It's Been Far Too Long Since The Last Fiona Apple Album... Again
Four albums from the songstress over the course of 20 years simply isn't enough.
Welp — it's now been more than four years since Fiona Apple released her amazing album The Idler Wheel... Additionally her first record, Tidal recently turned 20 years years old. Why is that significant? Well, sadly, Apple only had only two other albums in her catalog and that's not nearly enough!
Tidal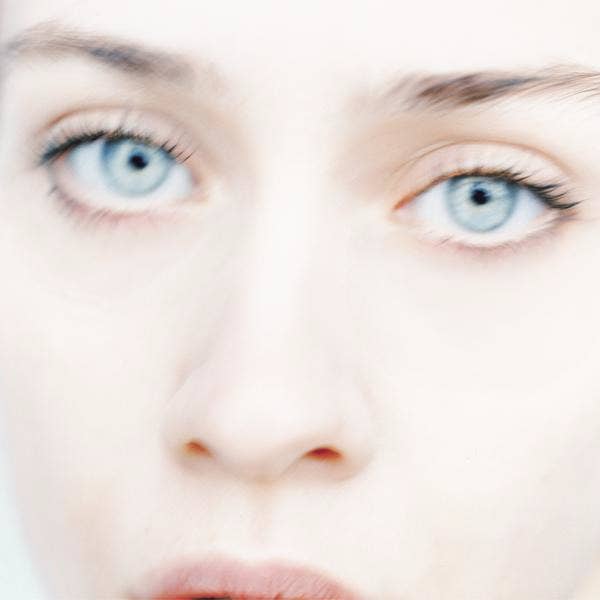 When the Pawn...
Mercifully, fans only had to wait two years for Apple to release her follow up, When the Pawn... Actually the album's full title is When the Pawn Hits the Conflicts He Thinks like a King What He Knows Throws the Blows When He Goes to the Fight and He'll Win the Whole Thing 'fore He Enters the Ring There's No Body to Batter When Your Mind Is Your Might so When You Go Solo, You Hold Your Own Hand and Remember That Depth Is the Greatest of Heights and If You Know Where You Stand, Then You Know Where to Land and If You Fall It Won't Matter, Cuz You'll Know That You're Right. — and, yes, I have that memorized. You're most likely to remember this one from its lead single, "Fast as You Can."
#FreeFiona (before hashtags were a thing)
Then came trouble. If you're old enough to remember when Rolling Stone was relevant you may recall hearing about a "meltdown" Apple had at the Roseland Ballroom as well as other rumors of erratic behavior. On top of that, word began to circulate that the artist's third album, Extraordinary Machine had been rejected by Sony, leading fans to launch the Free Fiona campaign that included shipping apples to the record label.
In 2004 — while I was in college, driving around in a car with a Free Fiona bumper sticker — demos from Extraordinary Machine were leaked online... and they were fabulous. Sometime after the leak, Apple cleared up confusion about the project and confessed that, while she was grateful for all of the support, it was actually her who was to blame for the delay. Eventually, a reworked and remastered version of the album was released in October 2005 and went on to be certified Gold and be nominated for a Grammy.
The Idler Wheel
So Fiona was back, right?! Ugh. Not quite.
In fact, it was actually a longer break between Extraordinary Machine and her fourth album, The Idler Wheel Is Wiser than the Driver of the Screw and Whipping Cords Will Serve You More than Ropes Will Ever Do than there was between records two and three! The Idler Wheel didn't arrive until 2012 but it was worth the wait. Notable in my eyes is the fact that, while the artist has gone through some trying times over the years, that the album's penultimate track — "Anything We Want" — is arguably the most upbeat and dare I say "happy" song Apple has ever released.
Bits and pieces
To be fair, while Fiona hasn't released a new album since 2012, we have received a few songs from her relatively recently. In addition to penning the theme to Showtime's The Affair, Apple released a cover of "Pure Imagination" in 2013 as part of a short film produced by Chipotle. Fun fact: that job was originally supposed to go to Frank Ocean but he apparently bailed.
And now?
These little tastes have been great and I'm willing to take whatever I can get from one of the best songwriters of the past few decades, but I can't help but want more. Sadly, there is currently no word on a possible fifth album and she doesn't seem to have any tour dates scheduled at the moment.
So I won't beg and I won't complain... but, Fiona, just know that I love you and I'm waiting. Who's with me?