On this week's episode of Jane the Virgin, our lovely heroine entertained the idea of online dating and met a couple of guys outside of her usual love triangle.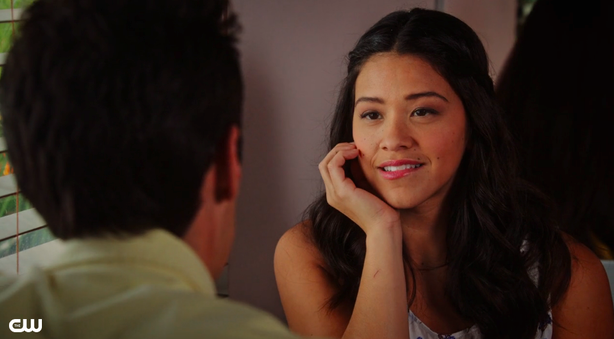 Things didn't go quite as well as she'd hoped.
(Like, not at all.)
And when she told her mom and Abuela (Xiomara and Alba) all about it, Jane said she wasn't going to date for a while, and that she "didn't have time," anyway.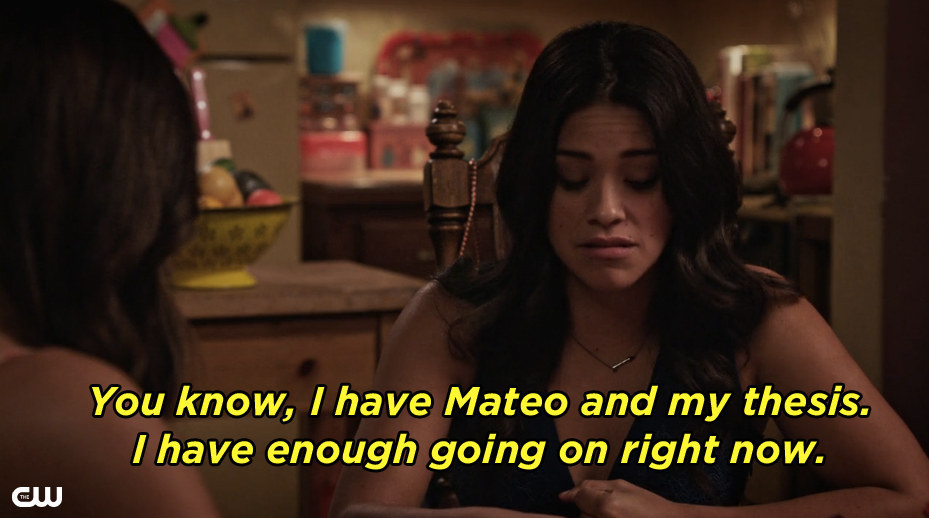 But that didn't sit well with Abuela.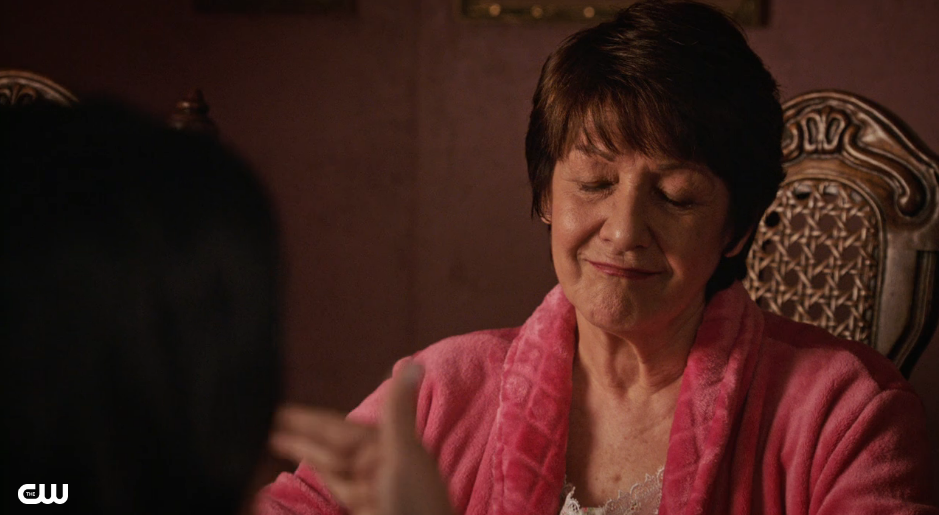 Later on, Abuela — the kind, loving woman that she is — decided to give Jane some pretty valuable advice.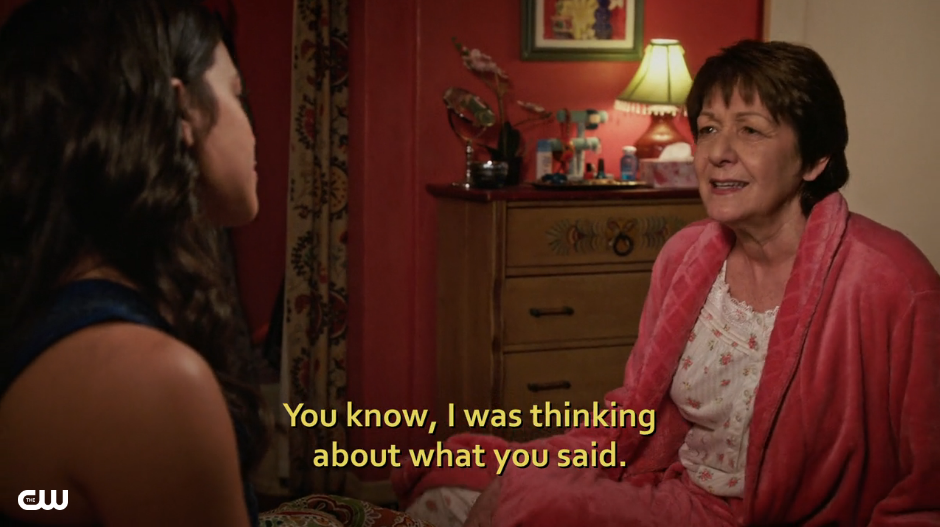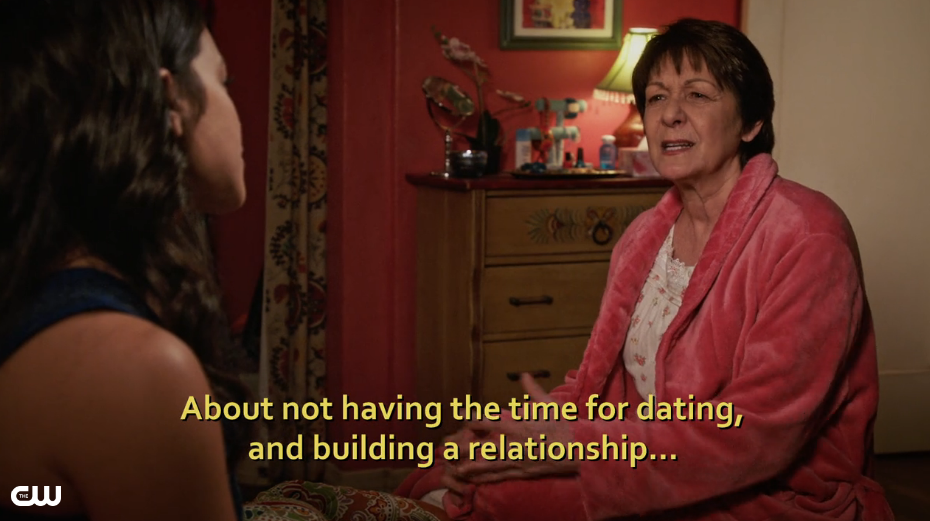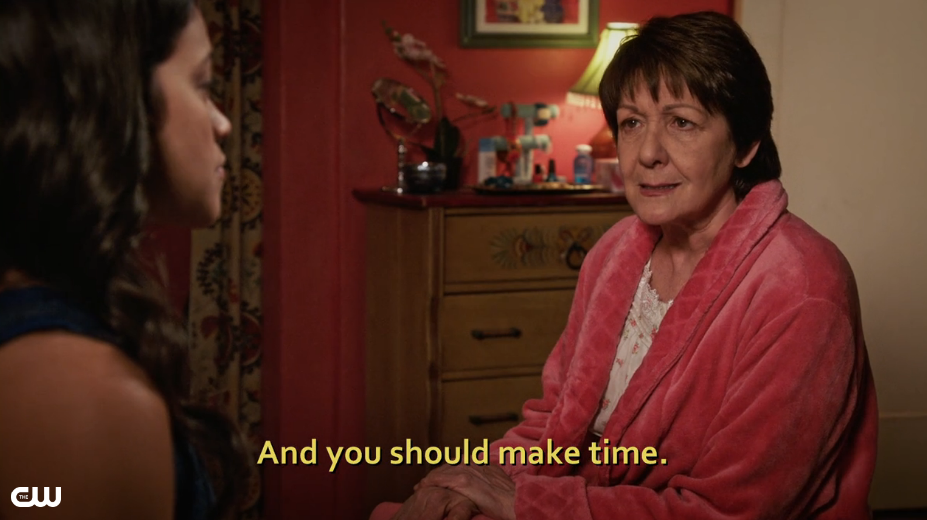 These are words of wisdom that even pessimists can appreciate.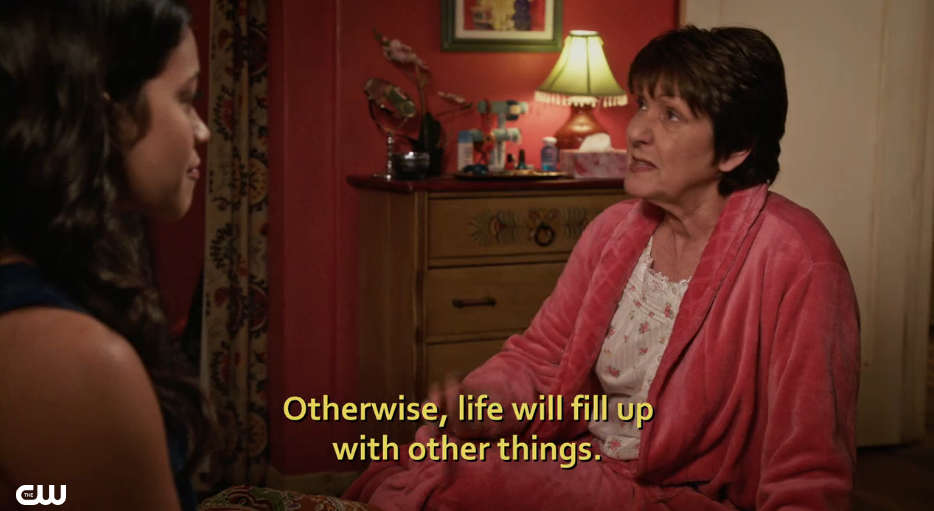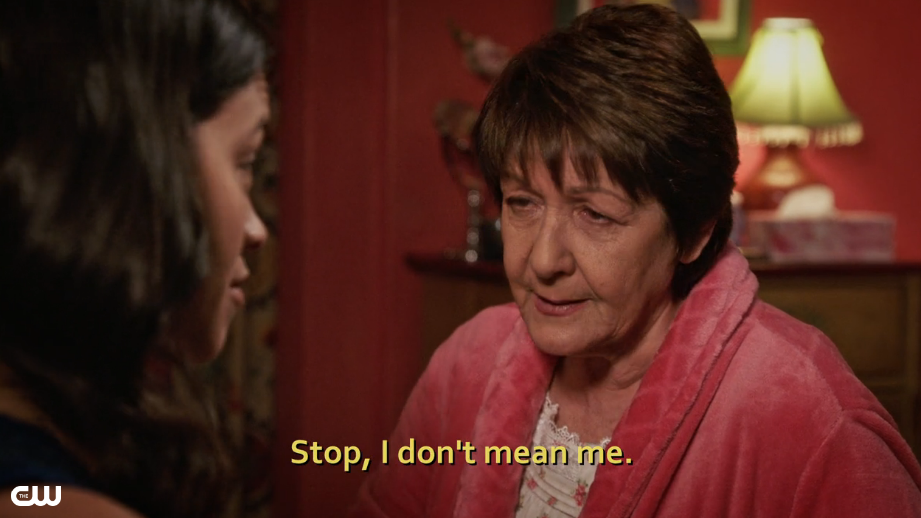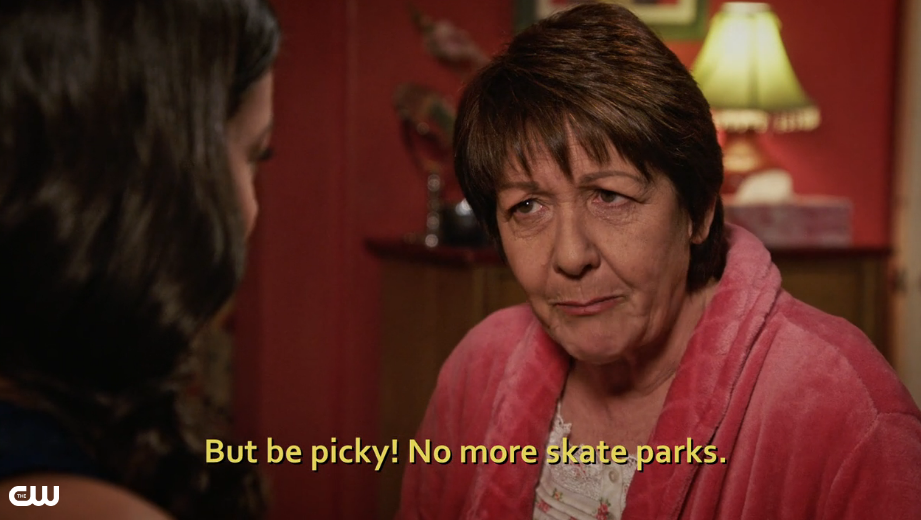 Thanks, Abuela!