On April 29, Drake is gifting the world with his next album: Views From the 6.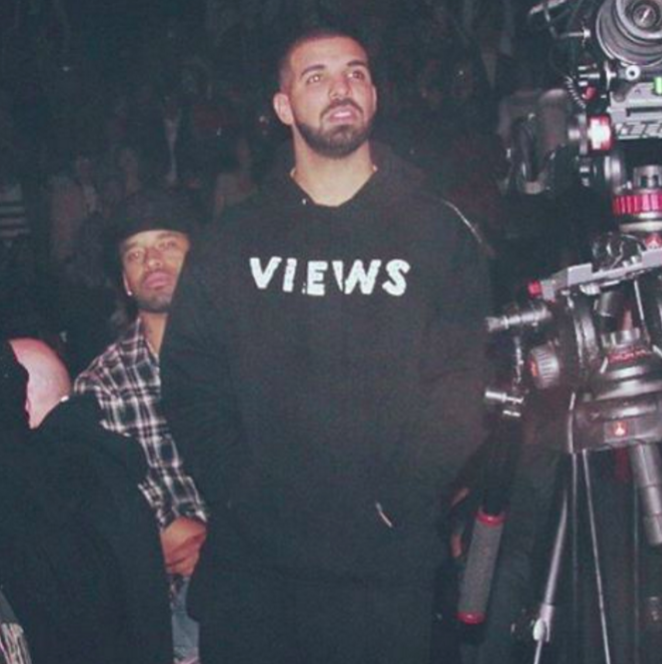 Thankfully he's giving fans time to prepare for the big day this time, instead of surprising everyone like he did with the release of his last two mixtapes, What a Time to Be Alive and If You're Reading This It's Too Late.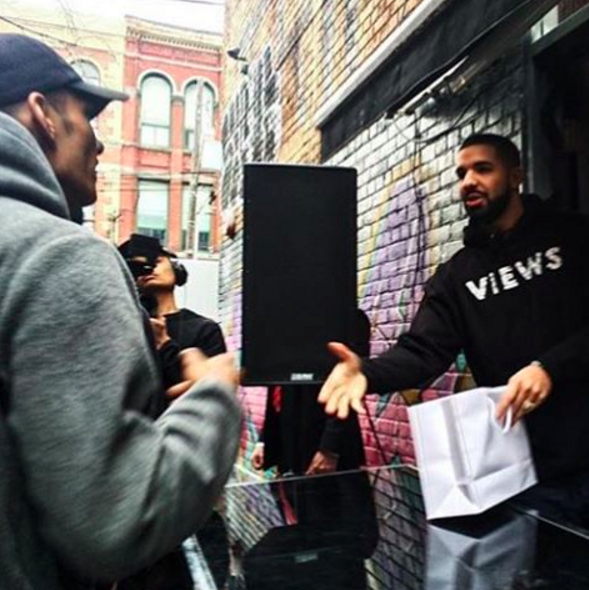 At a Views merchandise pop-up event in Toronto over the weekend, Drake said, "There's going to be 20 songs on there for y'all to enjoy."
Future also might be on the album, too.
And now, Drake finally revealed the artwork for his album with a special message for the city of Toronto.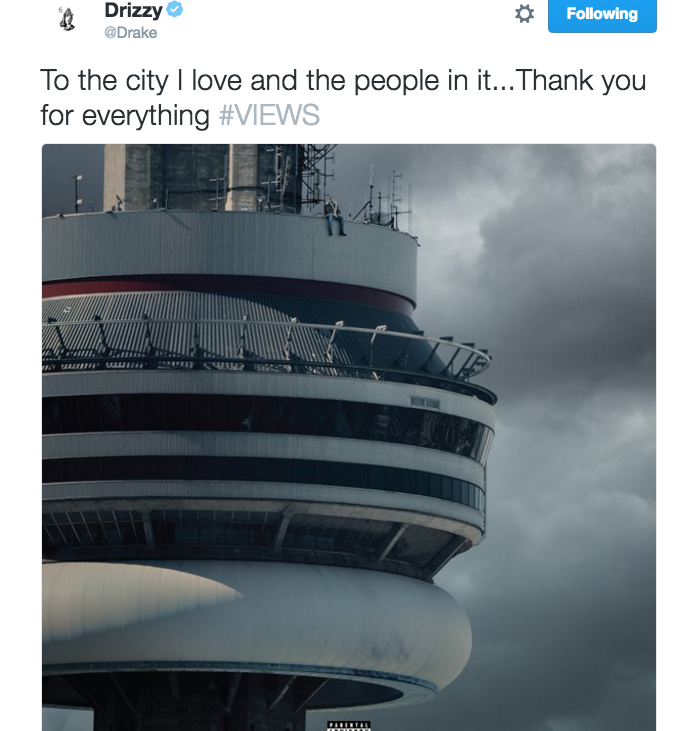 The photo shows Drake sitting on top of the CN Tower, the most iconic building in Toronto and one of the tallest in the world.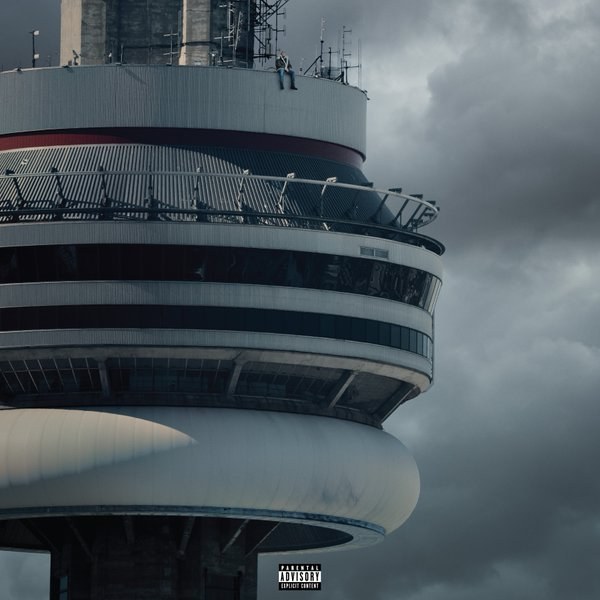 (Hi, Drake.)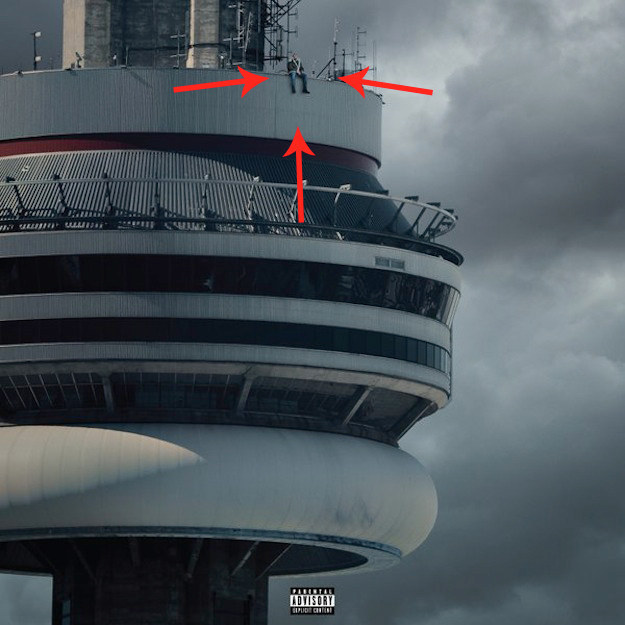 The photo was taken by Caitlin Cronenberg, a Canadian photographer who's from Toronto herself.
One thing's for sure — Drizzy truly loves his home city.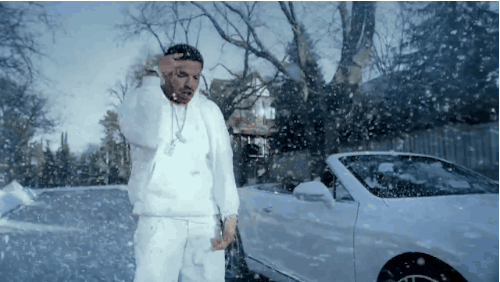 CAN'T WAIT 'TILL FRIDAY!