Welcome to the weekly breakdown of Vanderpump Rules, this time looking at Season 10 Episode 9. Lots of spoilers ahead!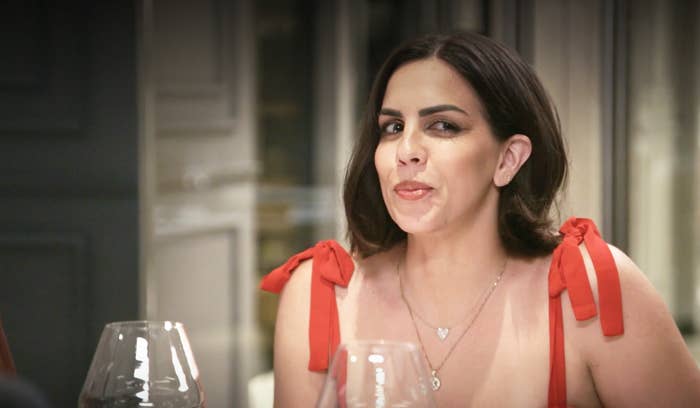 We start off at Scheana's welcome dinner, and Tom Sandoval has some really important insight for James in regards to James almost getting into a fight with one of Brock's friends: "Sometimes, the real power is having the power to do something and not doing it."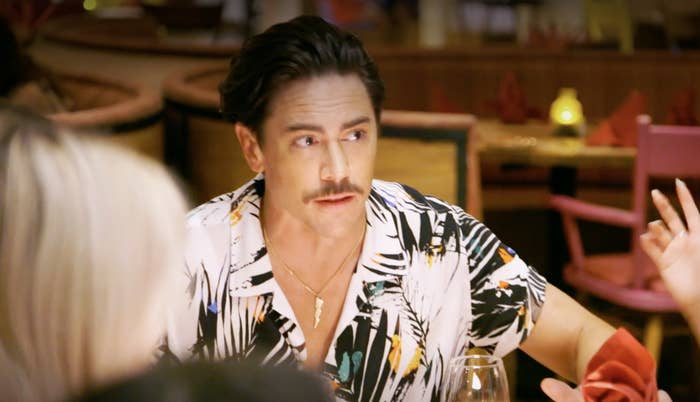 "Who the fuck is Tom Sandoval right now?" James asks in his interview. "What is he, Uncle Ben from Spider-Man? 'Oh, with great power comes great responsibility.' Fuck off."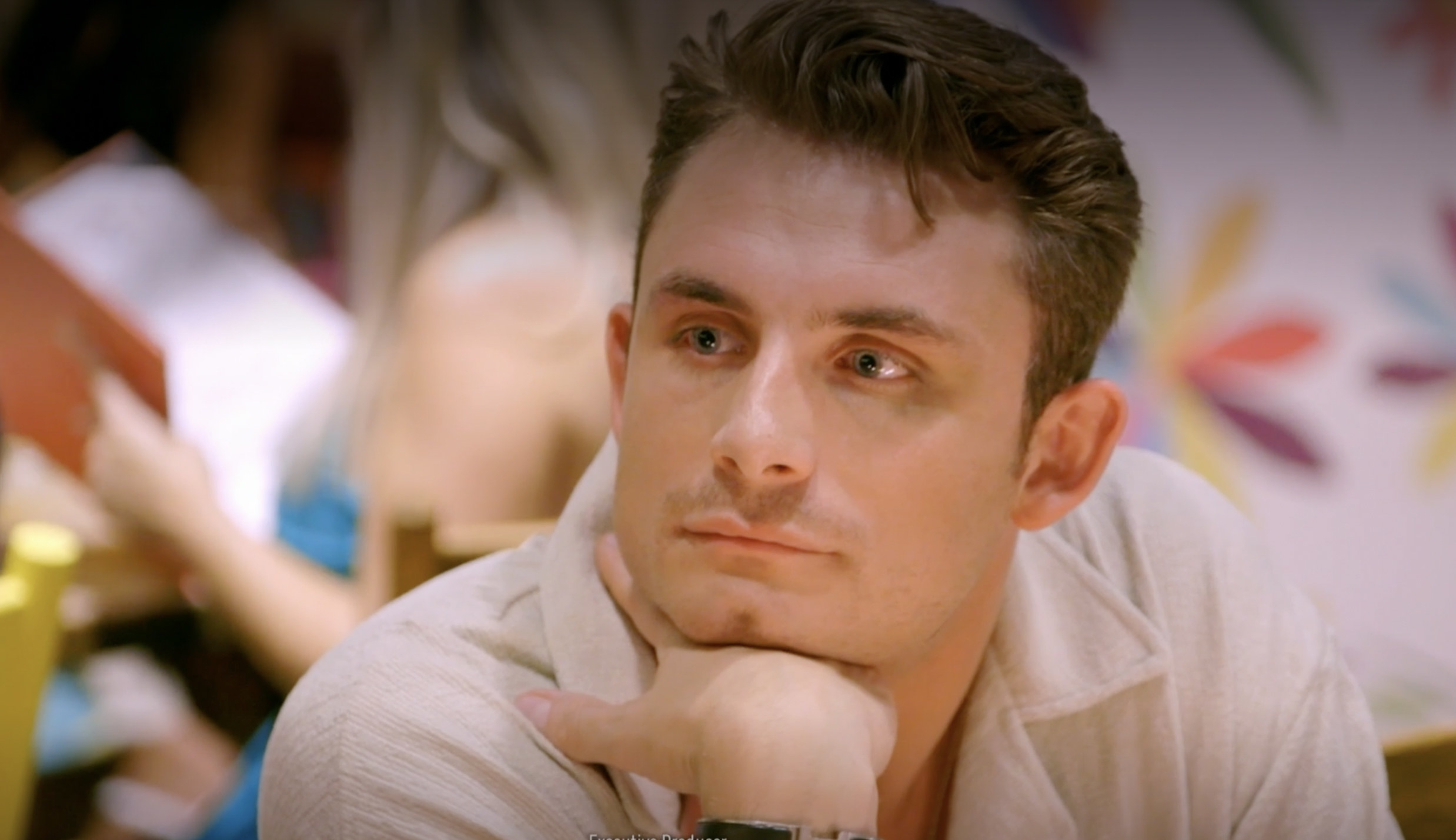 James apologizes to Ariana at dinner and promised he's never going to disrespect her again.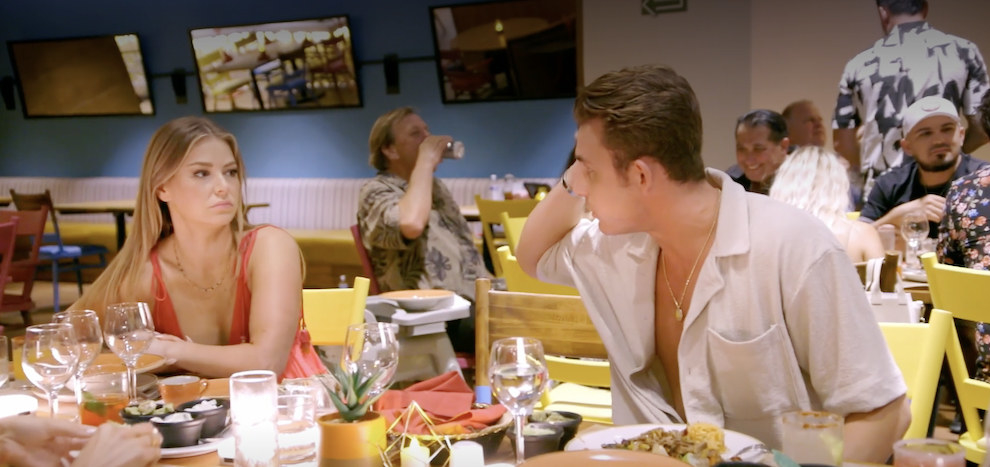 Meanwhile, Tom Schwartz and Katie are out at a solo private dinner to celebrate the fact that they sold their house.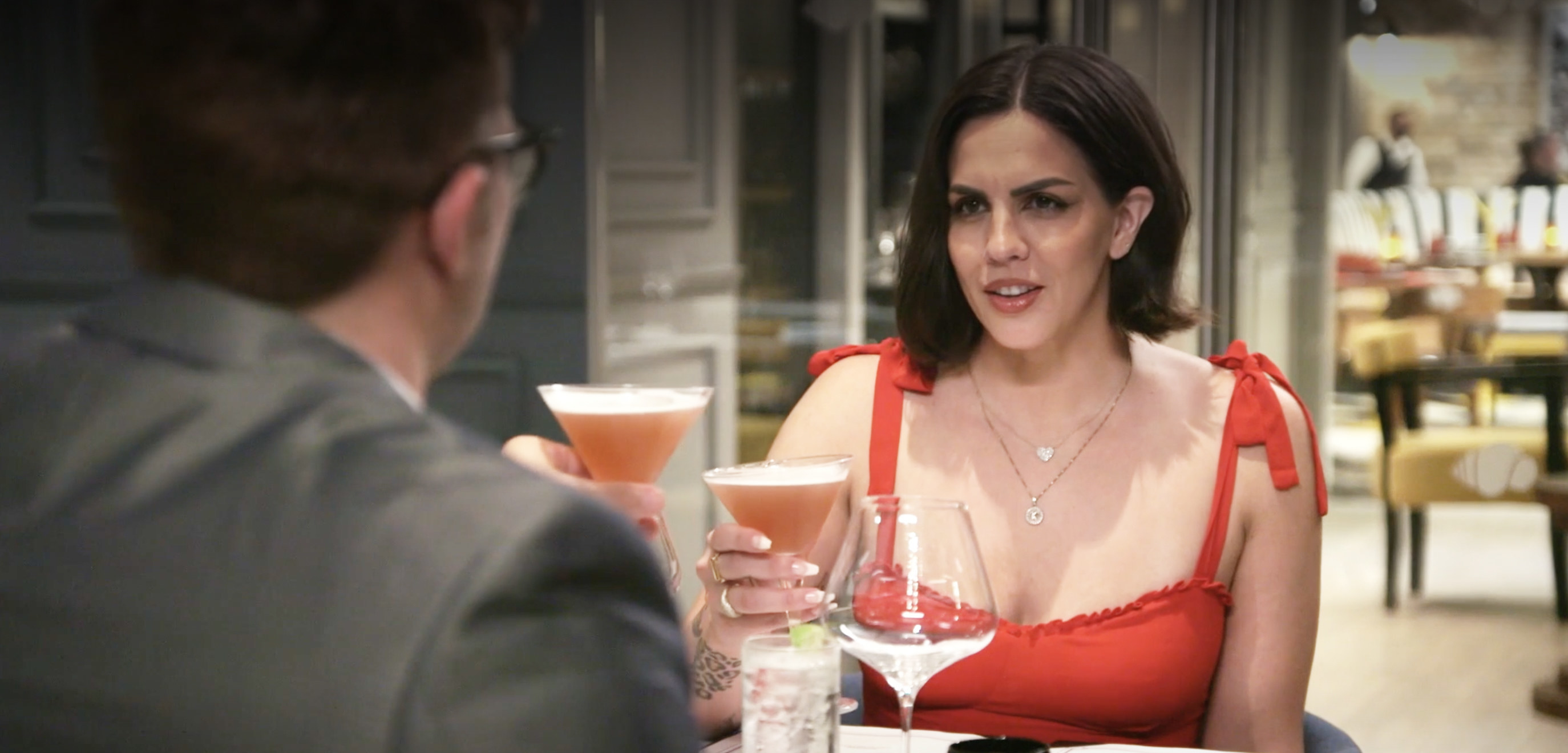 While they originally wanted to have a platonic and nice dinner together, they end up getting into a fight about how Schwartz never defends Katie or takes her side. She leaves the table in tears when she says she's upset with how Scheana and Raquel disregard her feelings when it comes to pushing Raquel on Schwartz, and Schwartz calls Katie "a provocateur" in that situation.
Scheana and Lala get into a tiff because Lala says she doesn't want to go on her bachelorette boat party the next day. Scheana confronts Lala about why she isn't showing up to all of her wedding-related events. The two end the conversation on the same page, with Lala agreeing to go on the boat.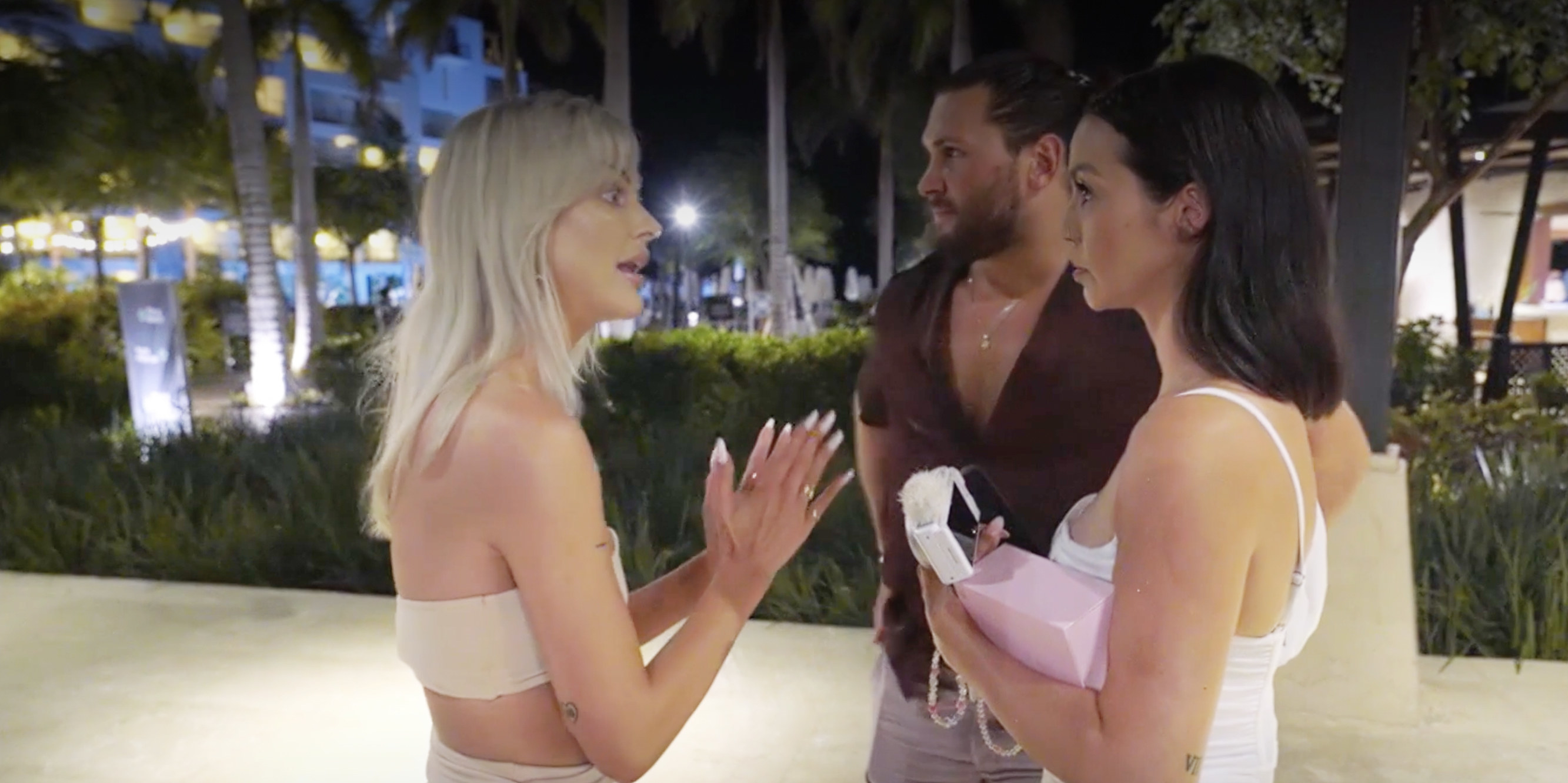 After Katie leaves her dinner with Schwartz and debriefs Kristina about the night's events, Raquel knocks on their door, much to their surprise. Raquel tells the two of them that Scheana doesn't want them around "the preferred pool" and other areas at the hotel where Scheana and her wedding guests will be.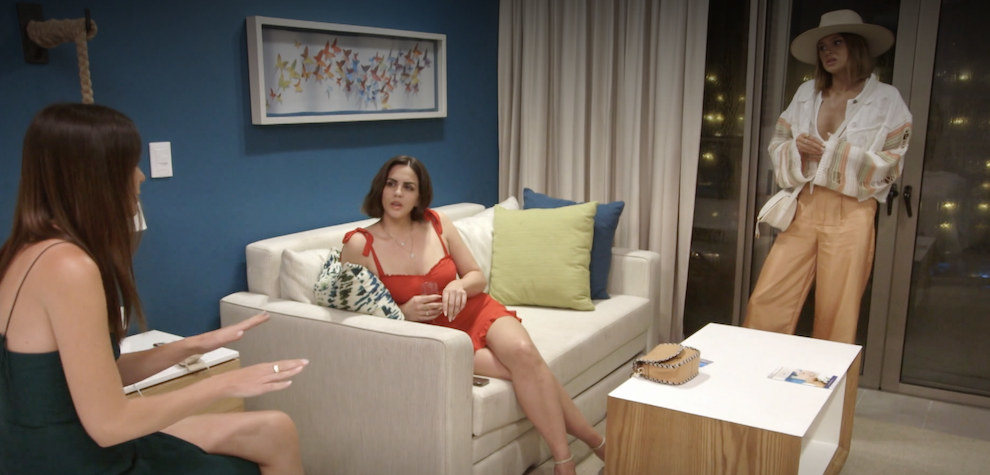 "Scheana doesn't want you around, to be blatantly honest," Raquel says.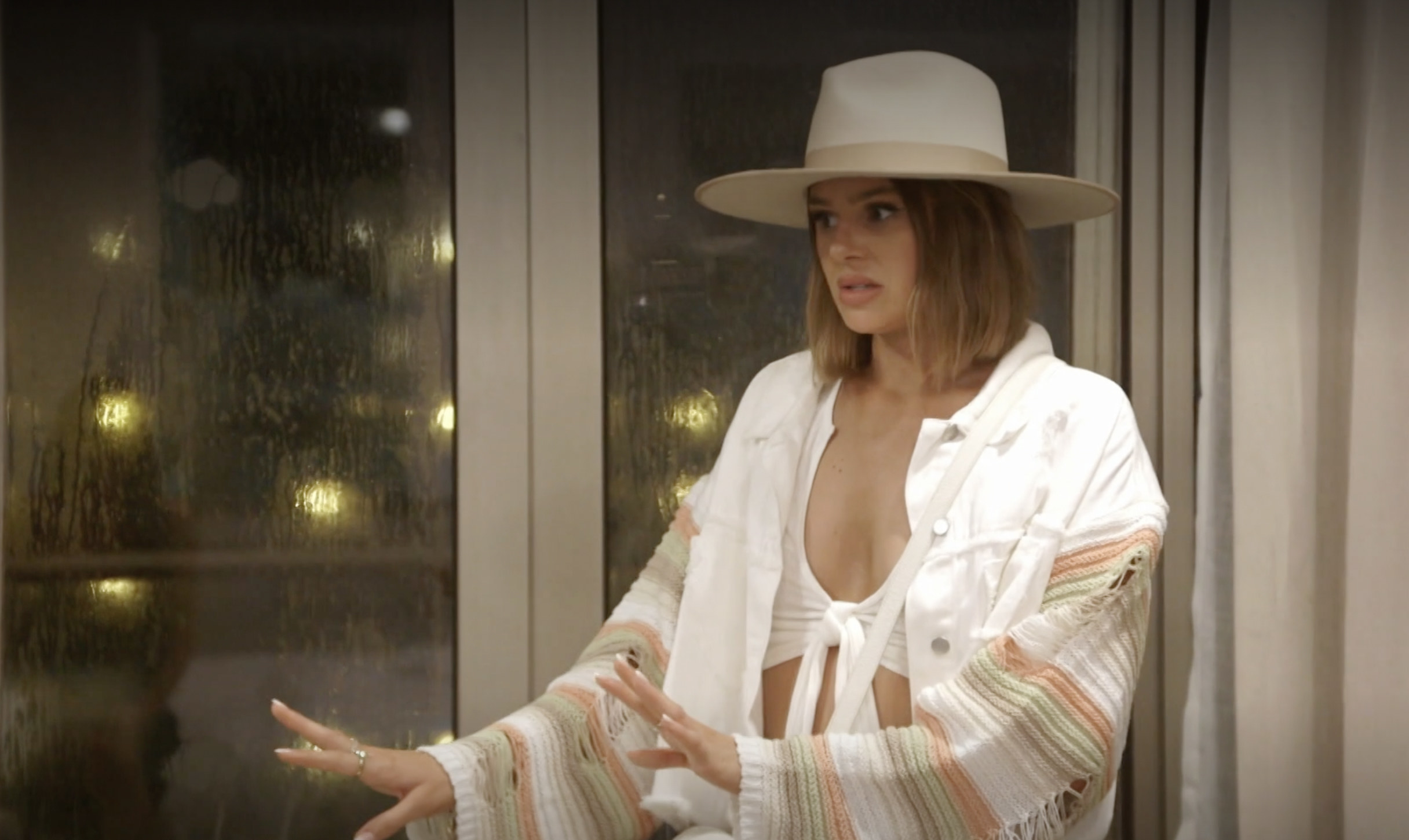 Katie doesn't take the announcement well and refuses to agree to Raquel and Scheana's terms. "It's just so rich that Raquel is going to tell me not to do something," Katie says in an interview. "The self-awareness is lacking all through this place."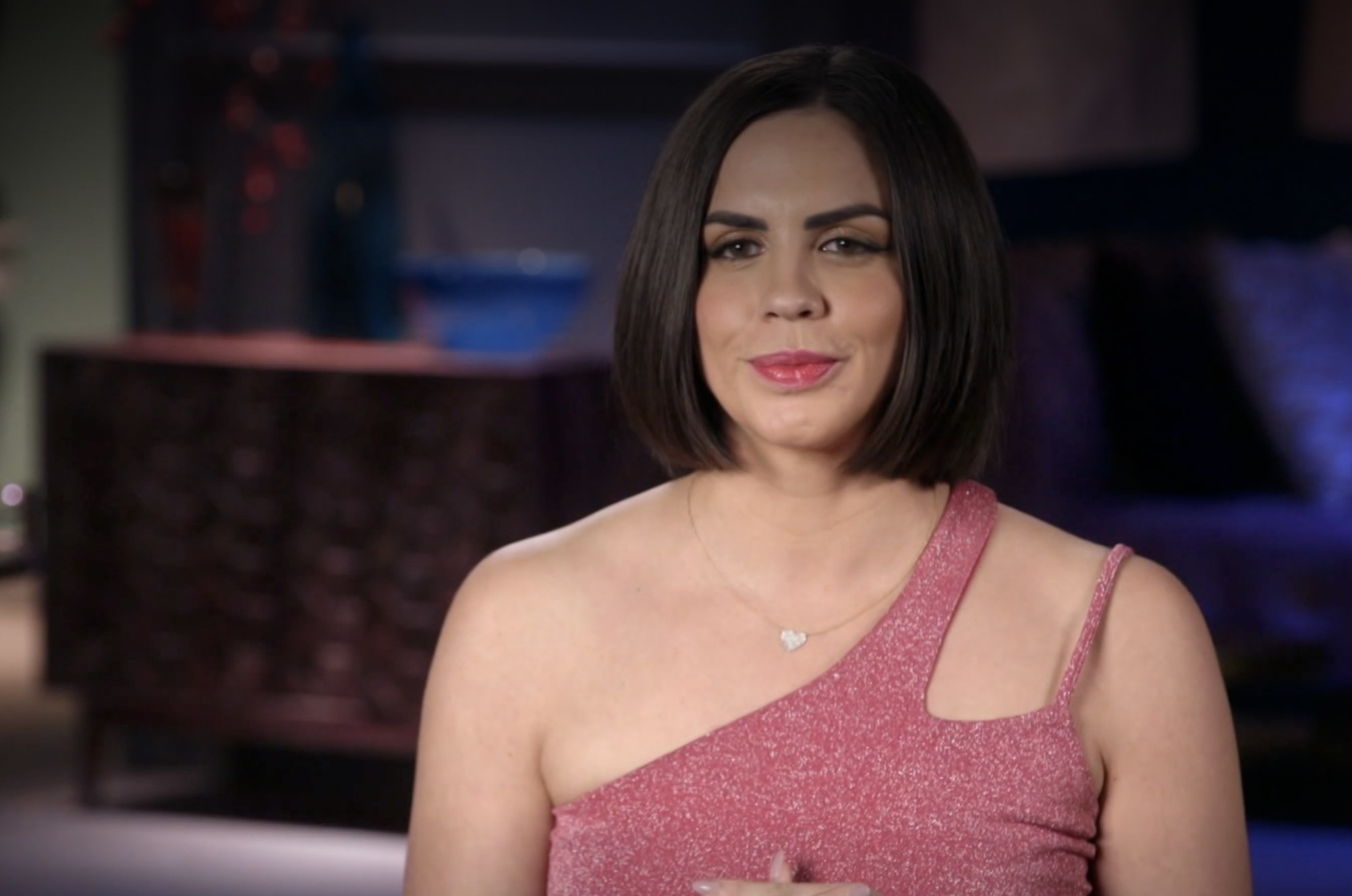 That same night, the group leaves dinner and goes to a bar. They're all chatting, catching up, dancing, generally enjoying good vibes. In one scene, Raquel goes up to Ariana and they embrace in a hug and twirl each other around.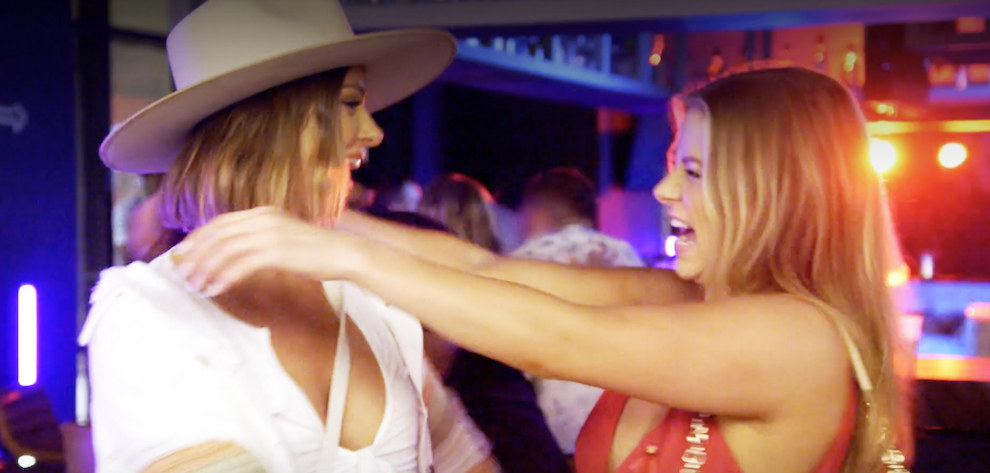 In her interview, Scheana claims what she told Raquel about Katie not being welcome at the hotel pool "was a total joke" but "the fact that Raquel actually listened is so savage and I'm here for it."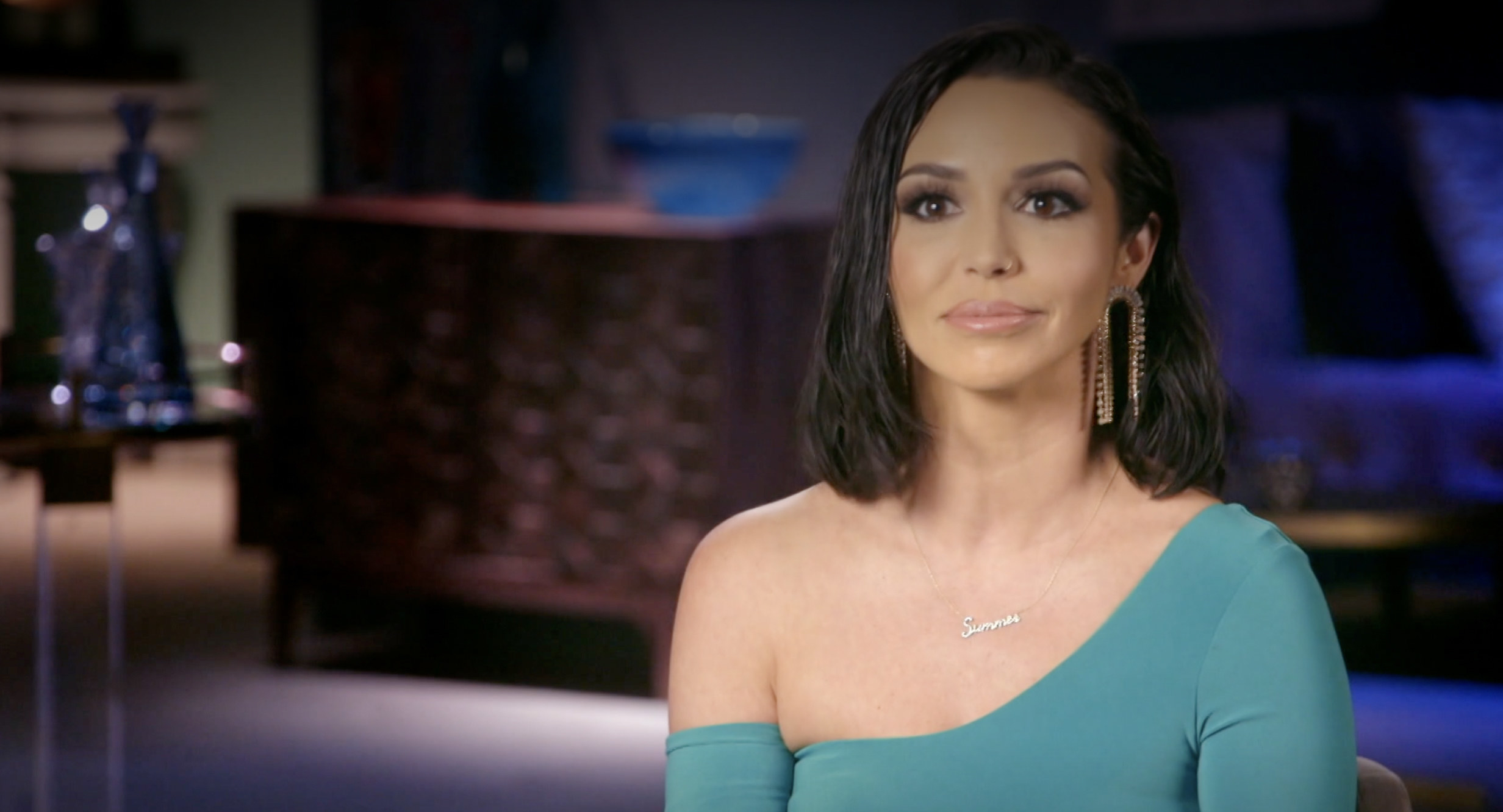 Fast-forward to the next day, the guys are together for Brock's bachelor party at a beach club. Sandoval says to Brock, "I'm so optimistic about any relationship ever."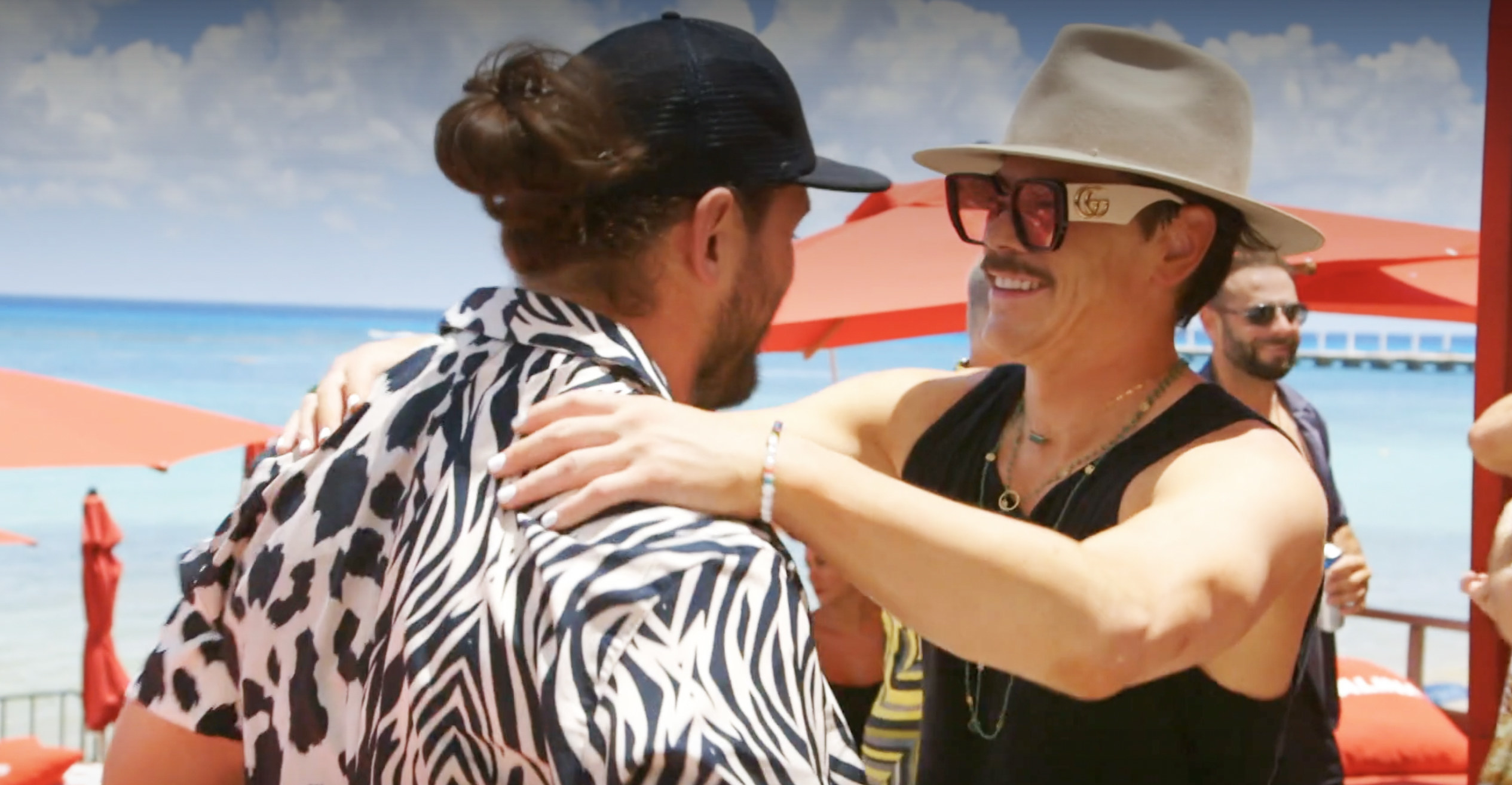 Sidenote: Brock was having a good time.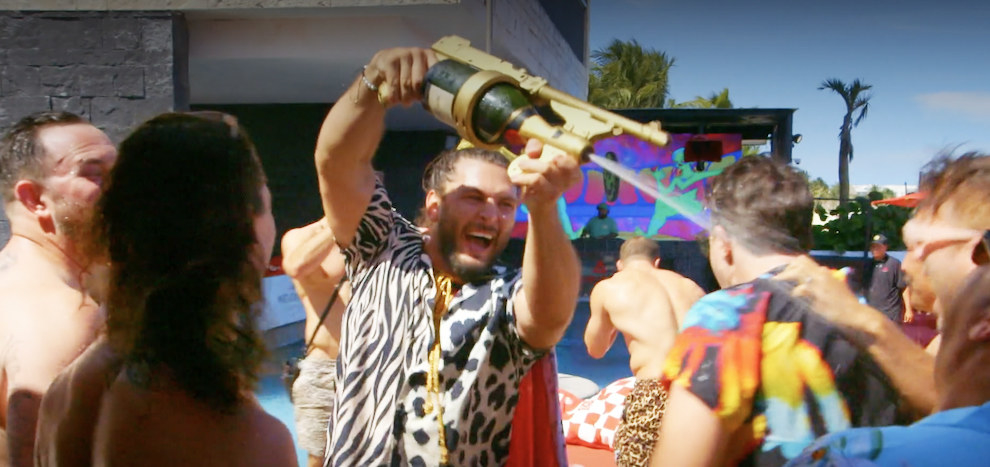 In a conversation at Brock's bachelor party, Schwartz says, "Why does it feel illegal to check girls out?" Sandoval replies, "Does it? Me and Ariana check girls out all the time, and guys. Who cares?"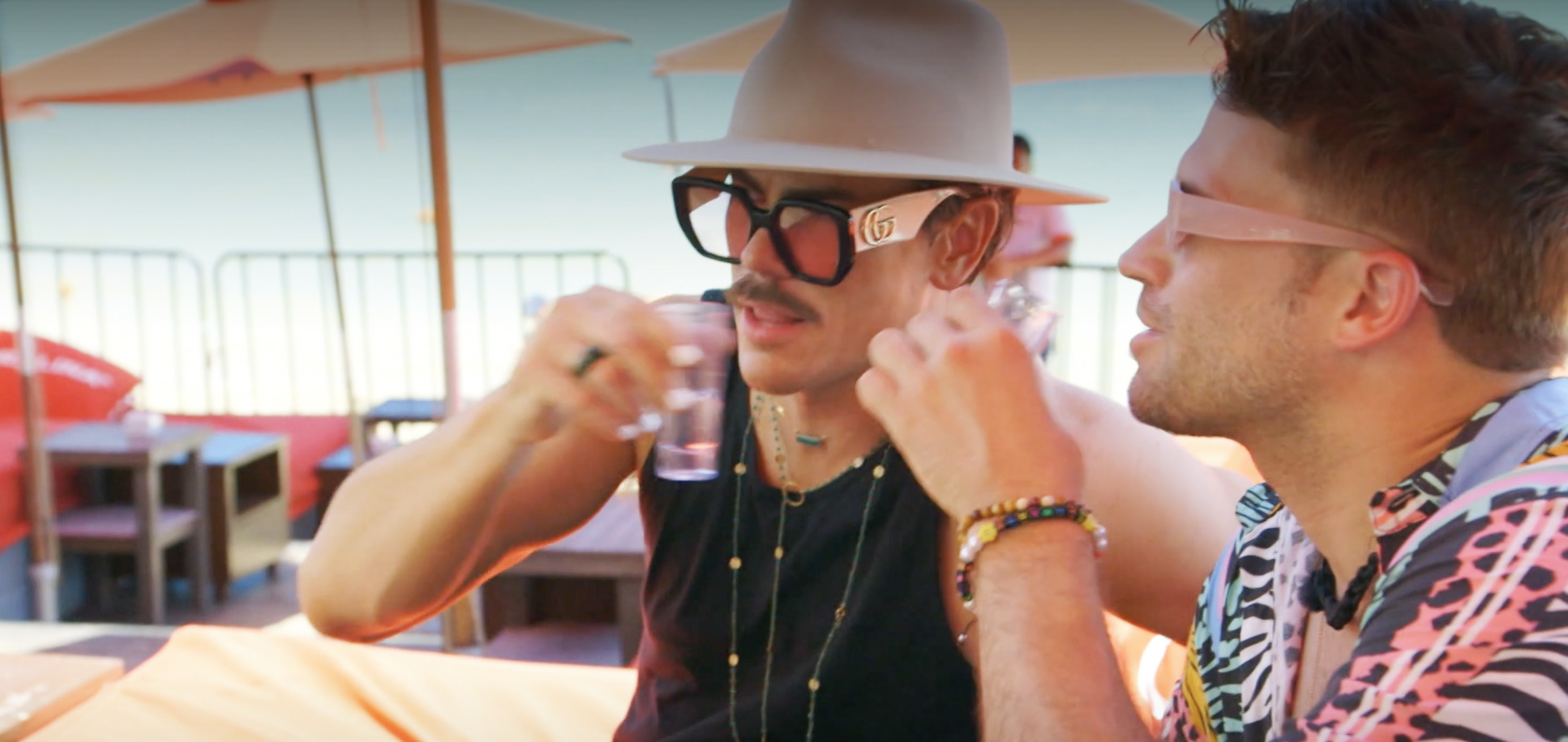 Then, Schwartz says he thinks he sees Raquel at the beach club, even though it's not her. "I can't explain it," Schwartz says. "She's beautiful." Sandoval replies, "Totally get it. I get it."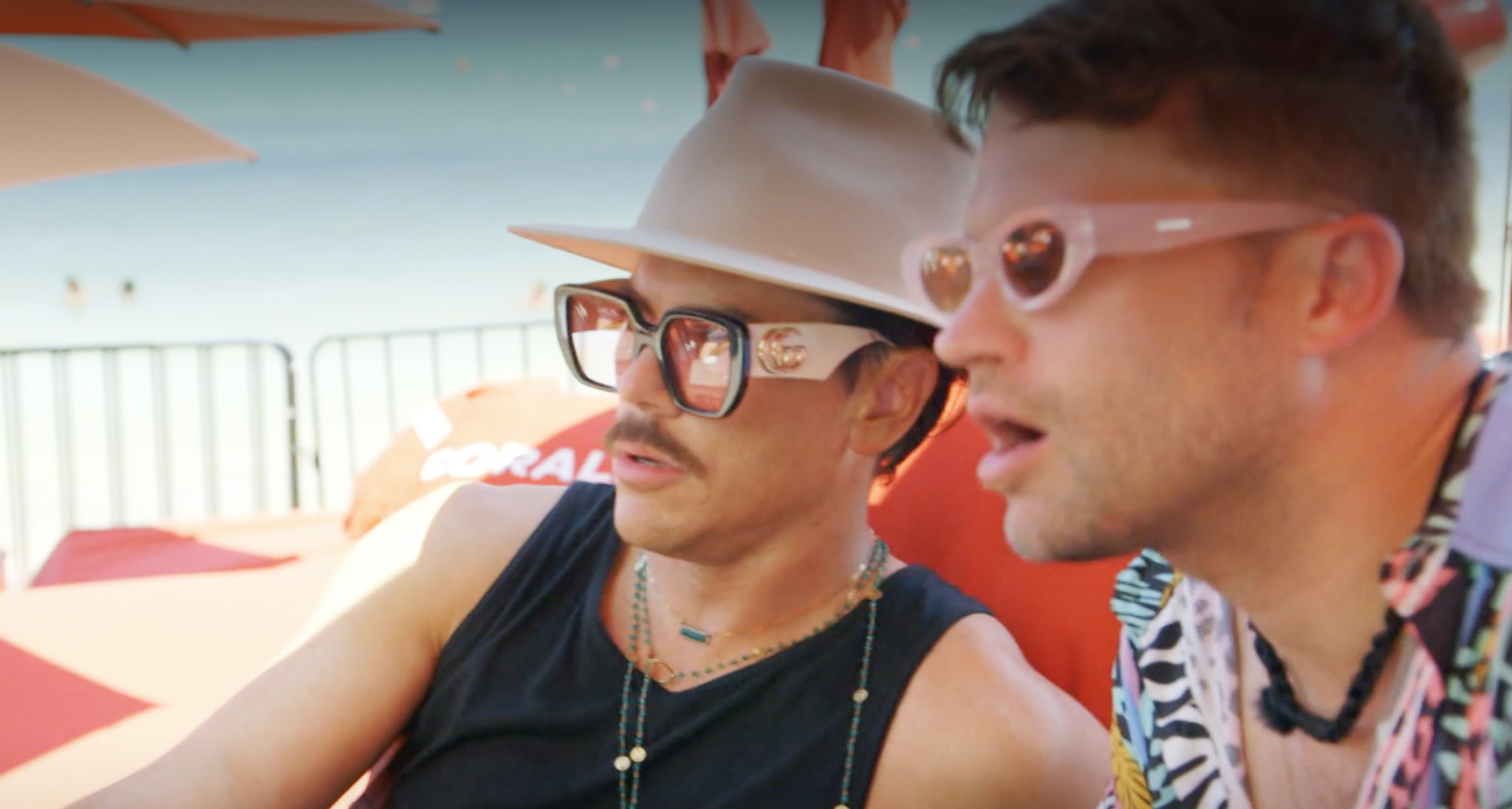 On the bachelorette boat party, Lala pulls Ally aside and has a heart to heart conversation with her about her relationship with James.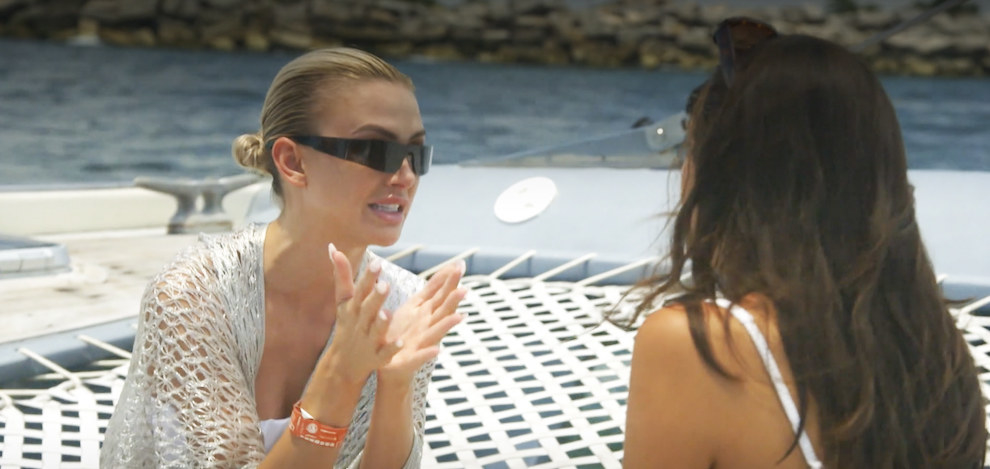 Later that night, while Scheana has a dinner for her wedding guests, Lala, Katie, and Kristina go out to dinner where they're in direct line of vision of the rest of the party.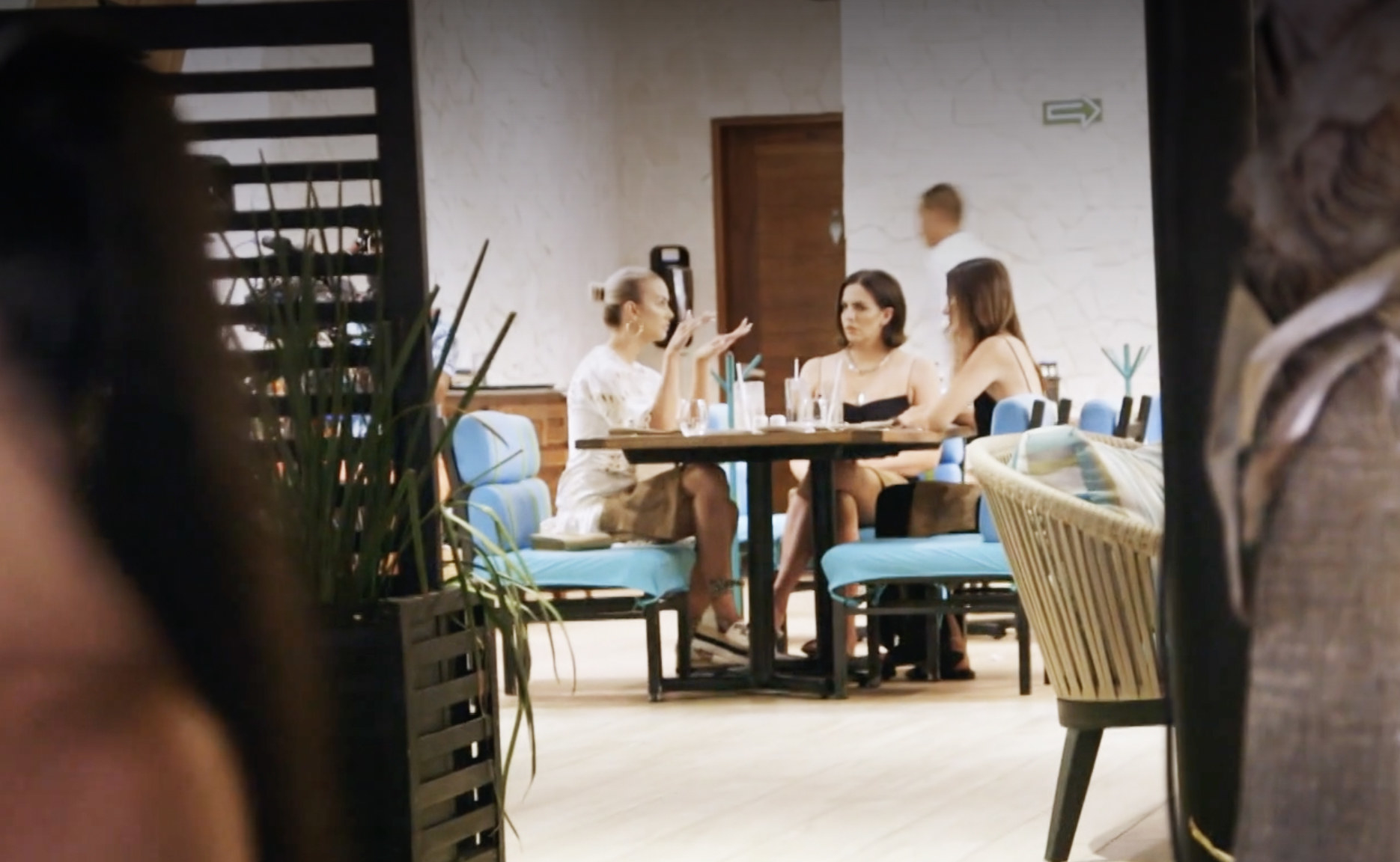 At the party, Scheana, Brock, Sandoval, and Ariana encourage Schwartz to move on from Katie and make out with someone at Scheana's wedding.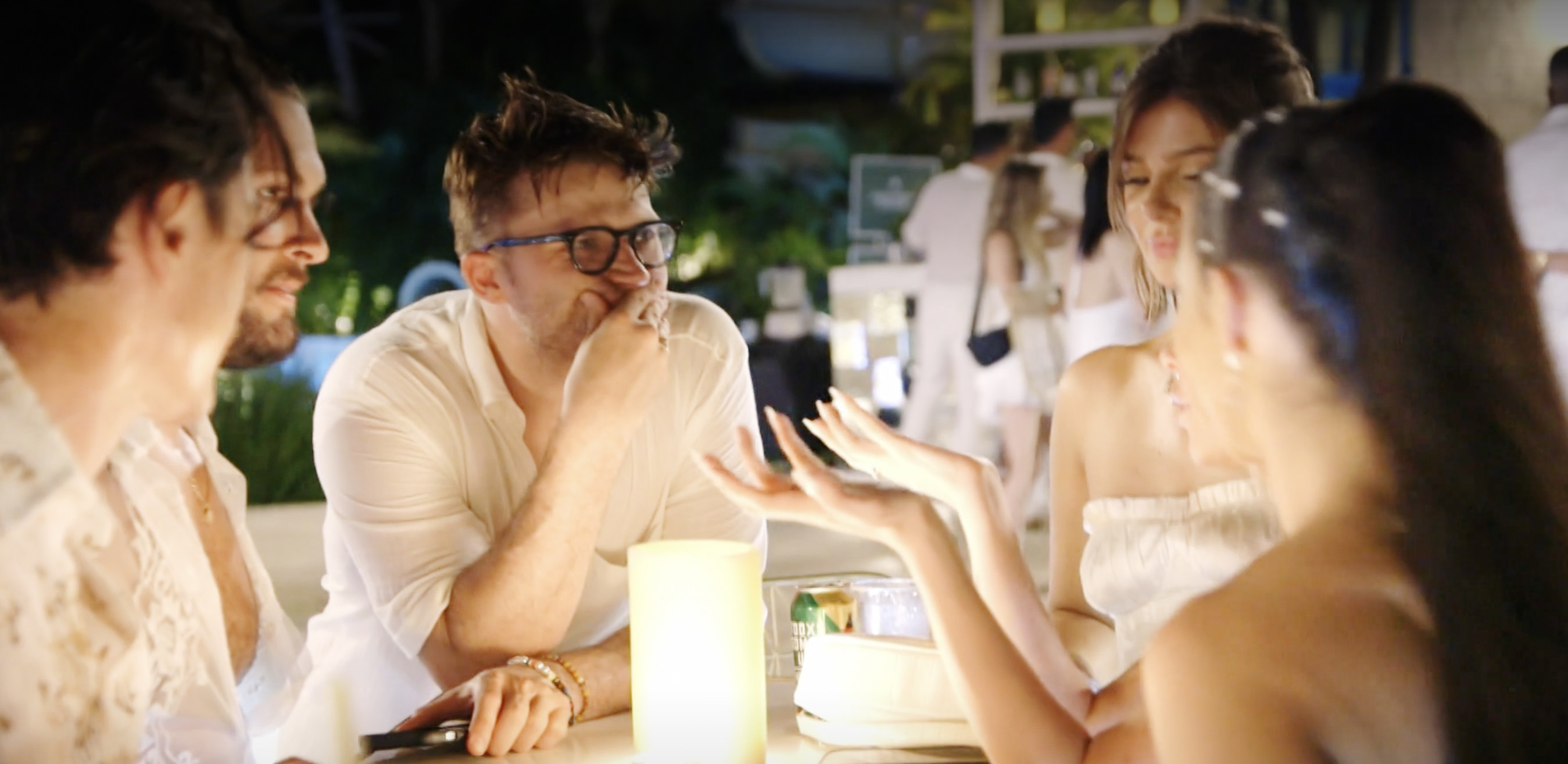 It doesn't take long for Raquel to jump into the conversation and ask Schwartz to take a walk with her away from the group. They talk about how they've both been thinking about each other and wanting to kiss, then Schwartz leans in and goes for it.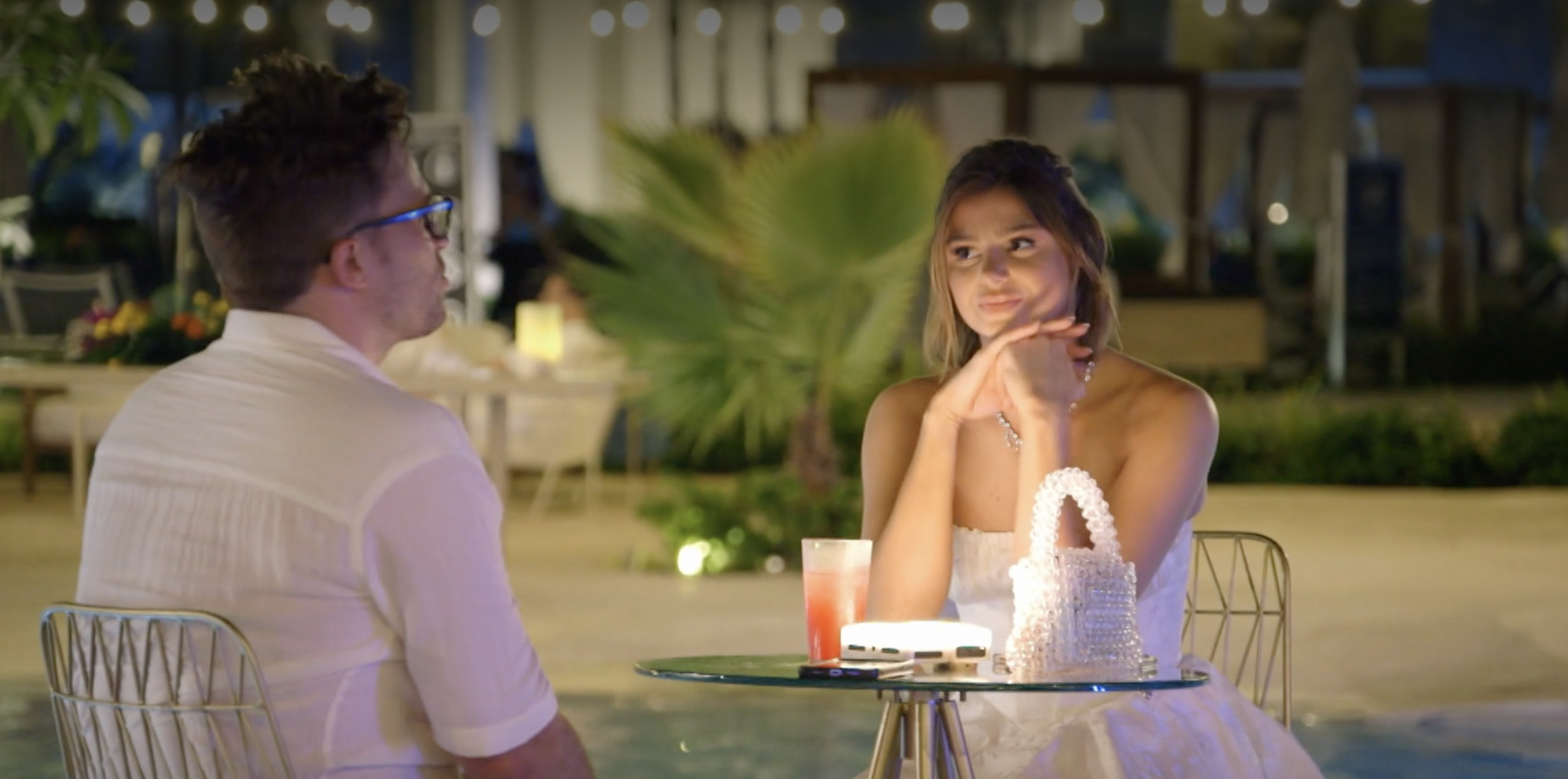 Things finally heated up between Schwartz and Raquel! (Even though in real life at this time, Raquel and Sandoval had already allegedly hooked up.)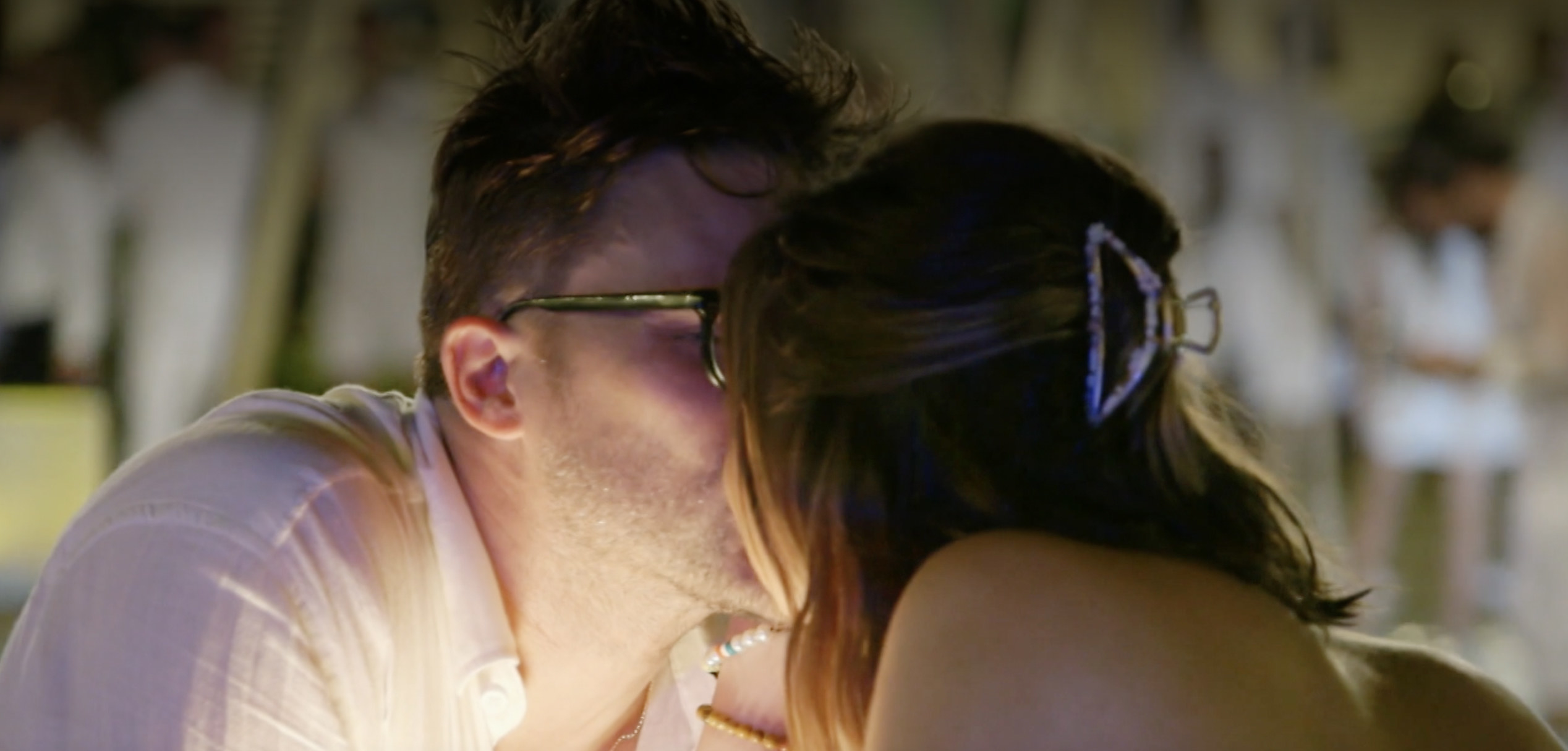 Godspeed, everyone.