As Season 10 of Vanderpump Rules marches on, each episode builds in anticipation leading up to the reunion when all of the cast members will address the Scandoval cheating drama.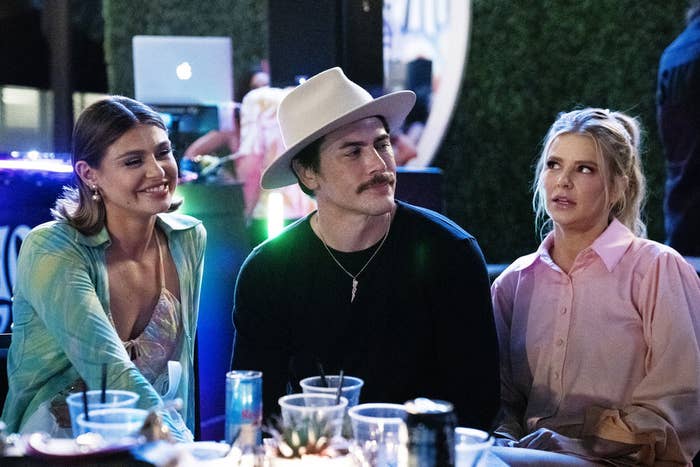 Until then, let's continue breaking down Season 10 Episode 8, and overanalyze the group's antics in light of...everything we know now!
1.
Scheana and Brock discuss the seating arrangements for their upcoming wedding in Mexico and comment on how "Raquel's got a little roster stacking up" because of the men she's being linked to at Scheana's wedding.
2.
Katie joins the Toms at Scwhartz & Sandy's for another food tasting. (This was Schwartz's peace offering to Katie after they got into a fight at Sandoval and Ariana's pool party.) The Toms are trying to lock in a food menu before they head to Mexico so they can get closer to opening their bar, and the deadline is tight!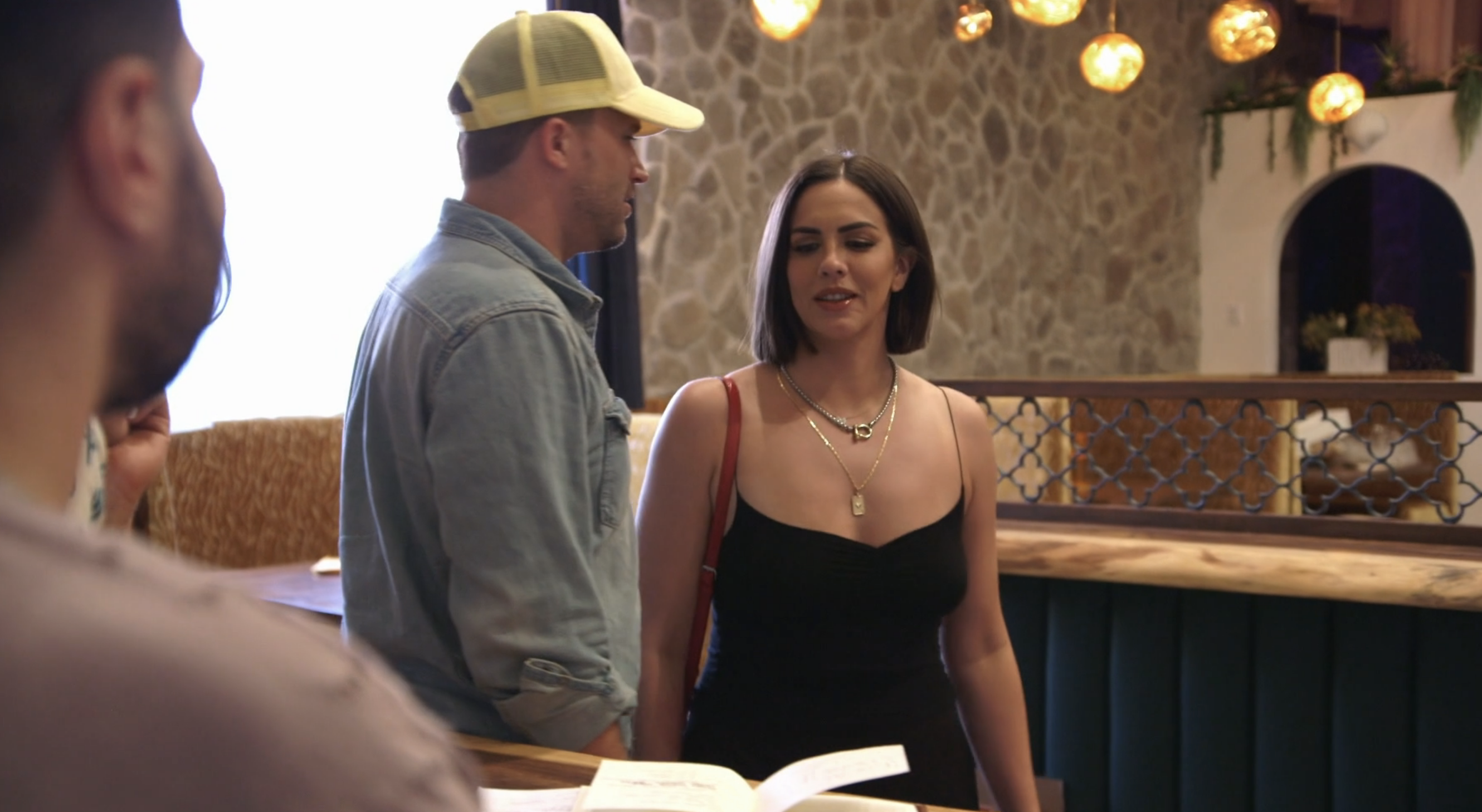 3.
Ariana, Scheana, and Lala invite Ally to lunch and discuss how they want to spend more time with her but also want to be delicate about Raquel's feelings since she's still getting over her breakup from James. (Well, everyone except Lala is delicate about it.)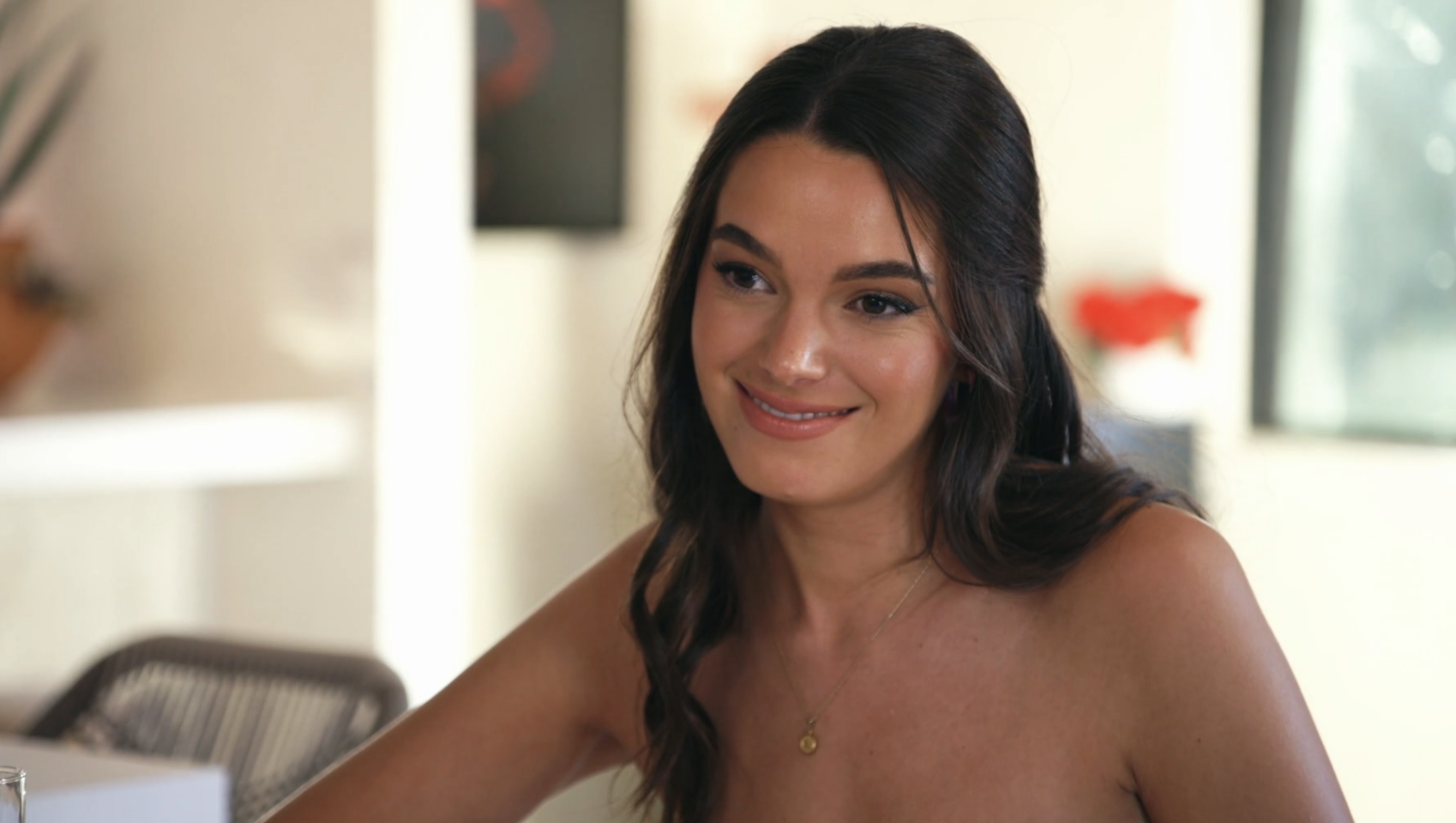 4.
At lunch, they rehash Lala's fight with Raquel at Sandoval and Ariana's house. "This bitch calls me a mistress bimbo as she's in a pink sarong with six inch heels at a fucking pool party in Valley Village," Lala says, talking about Raquel.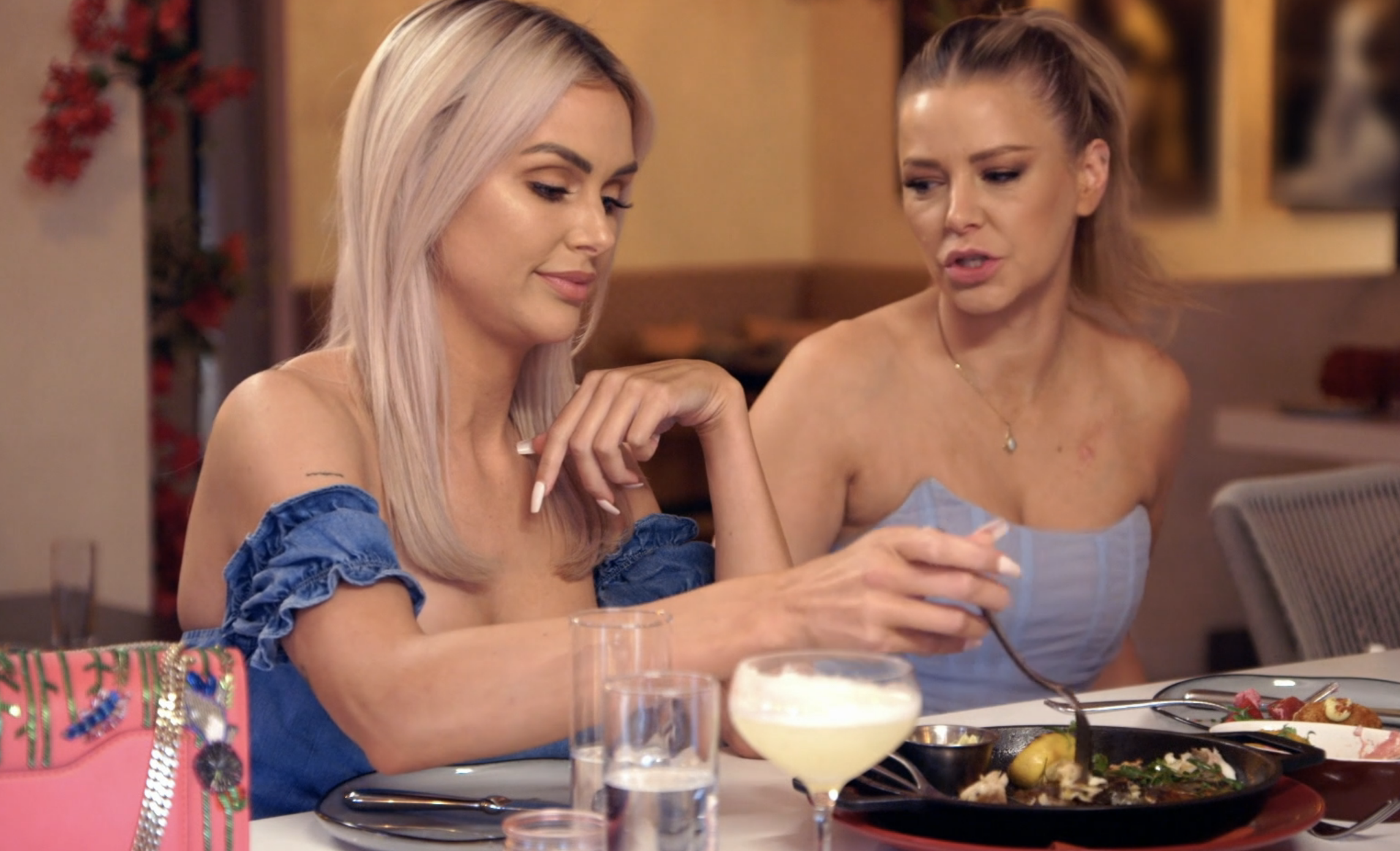 5.
Ariana defends Raquel and says, "She looked hot," and Lala responds, "She looked like a baby prostitute."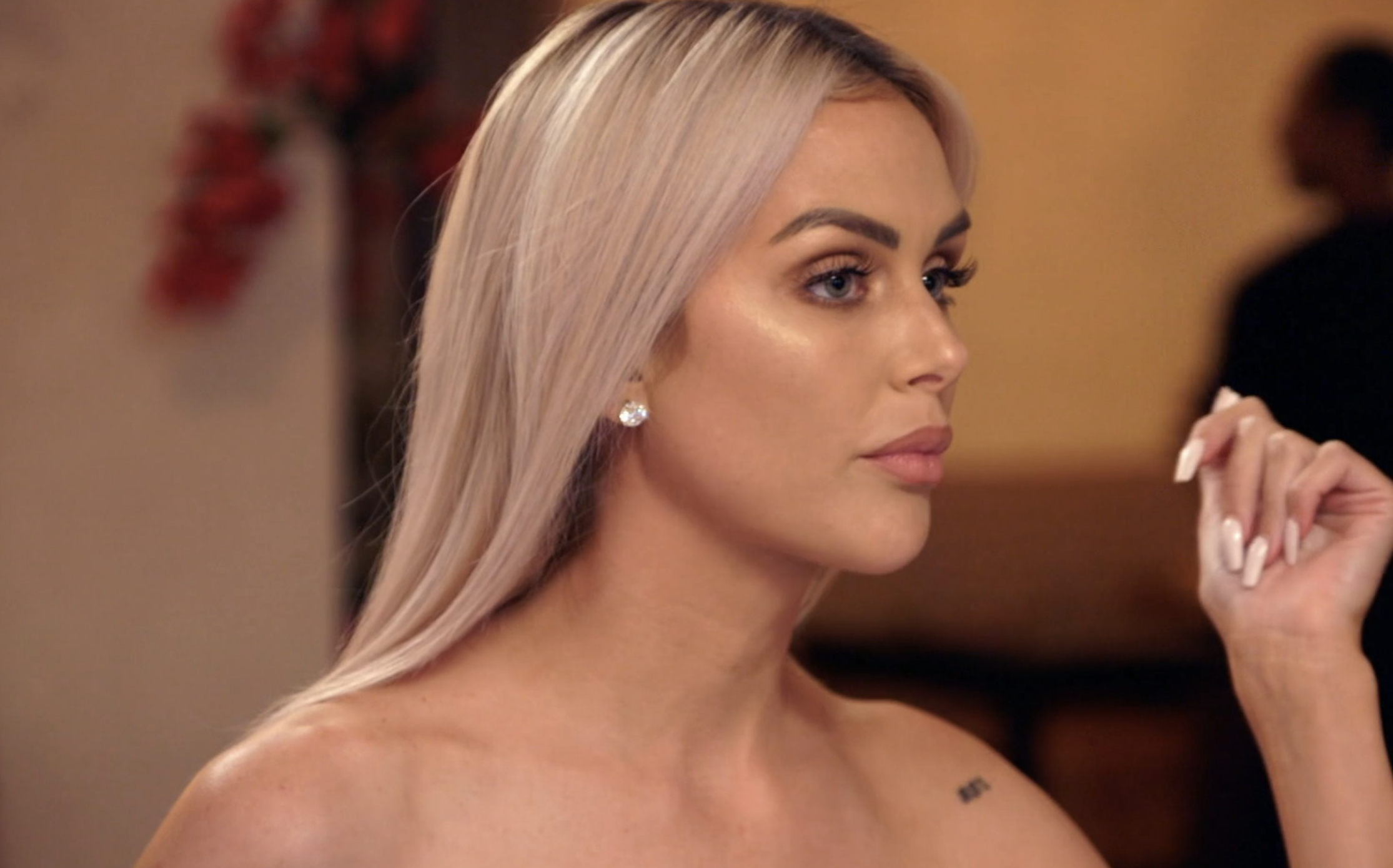 6.
Lala and Brock have a heart-to-heart about how far their relationship has come since last season when Lala fought with Brock about the fact that he hasn't seen his kids from a prior relationship in four years. Lala apologizes for how she treated Brock and they both gush over how much they love and appreciate each other.
7.
Lisa Vanderpump hosts a surprise bridal shower for Scheana and one of the first shots we see is Sandoval standing with Raquel in the garden.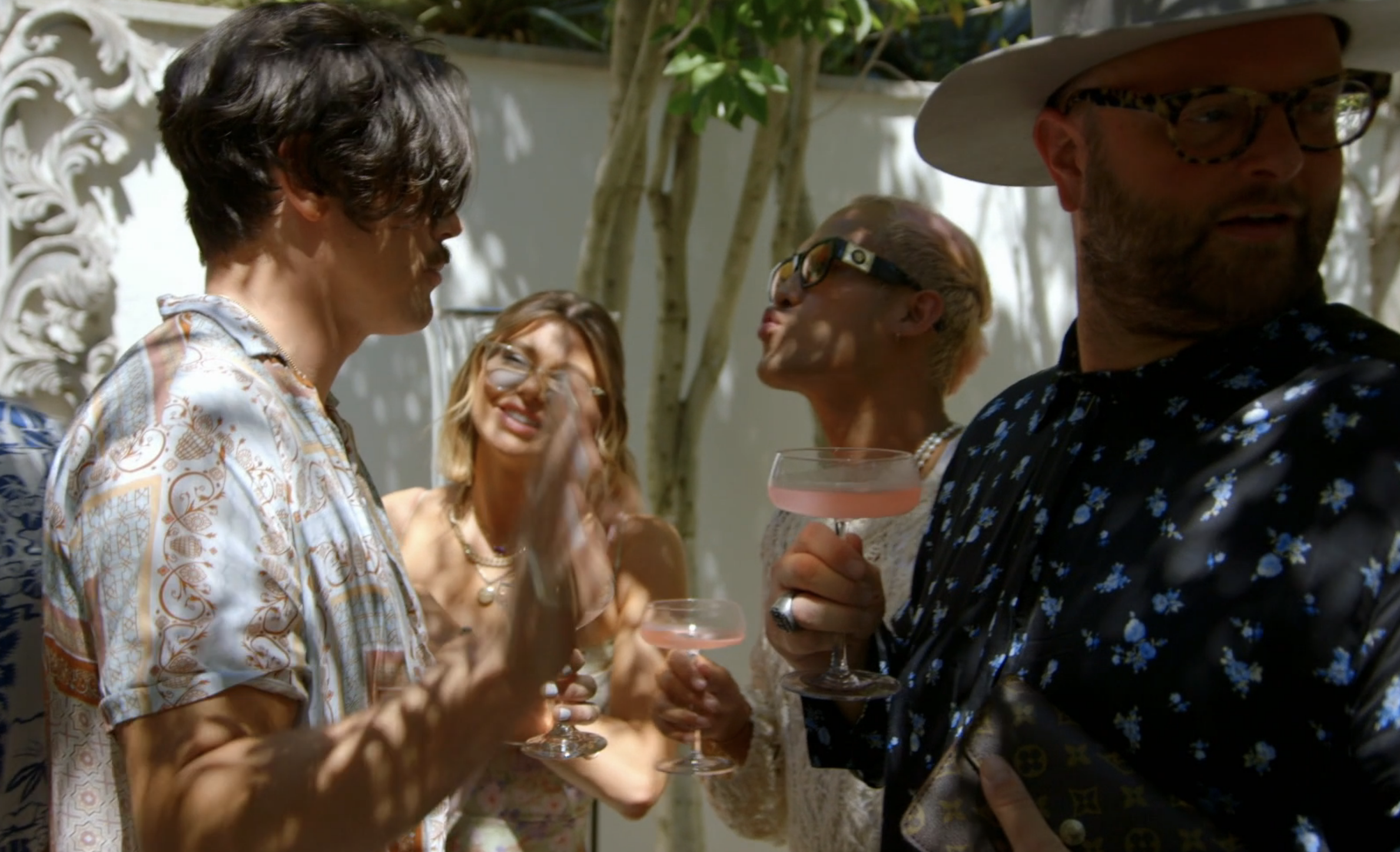 8.
James is annoyed that Schwartz and Raquel are flirting at the shower. At one point when the two are talking, Schwartz explains why he has a tattoo of "LVP" on his butt. "My ass looks great with LVP on it, he says." Raquel responds, "I'm sure it does" and Schwartz says, "I'll show you in Mexico."
9.
The Toms host everyone at Schwartz & Sandy's for an after-party, where Schwartz and Raquel continue to flirt.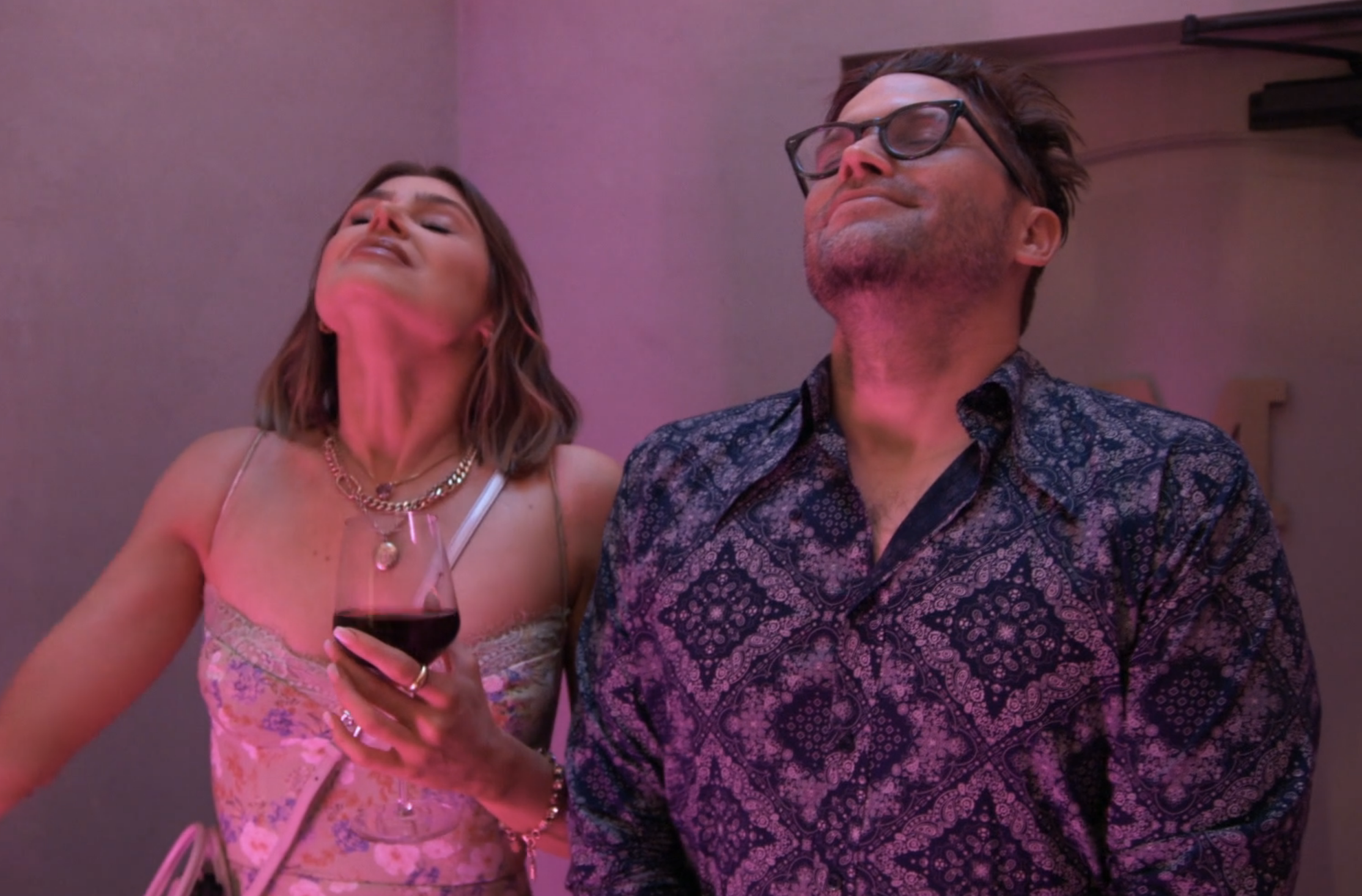 10.
The gang finally arrives in Mexico for Scheana and Brock's wedding. As soon as they get there, Katie and Ariana FaceTime with Lisa and a realtor and find out that they secured the space for their new sandwich shop, Something About Her.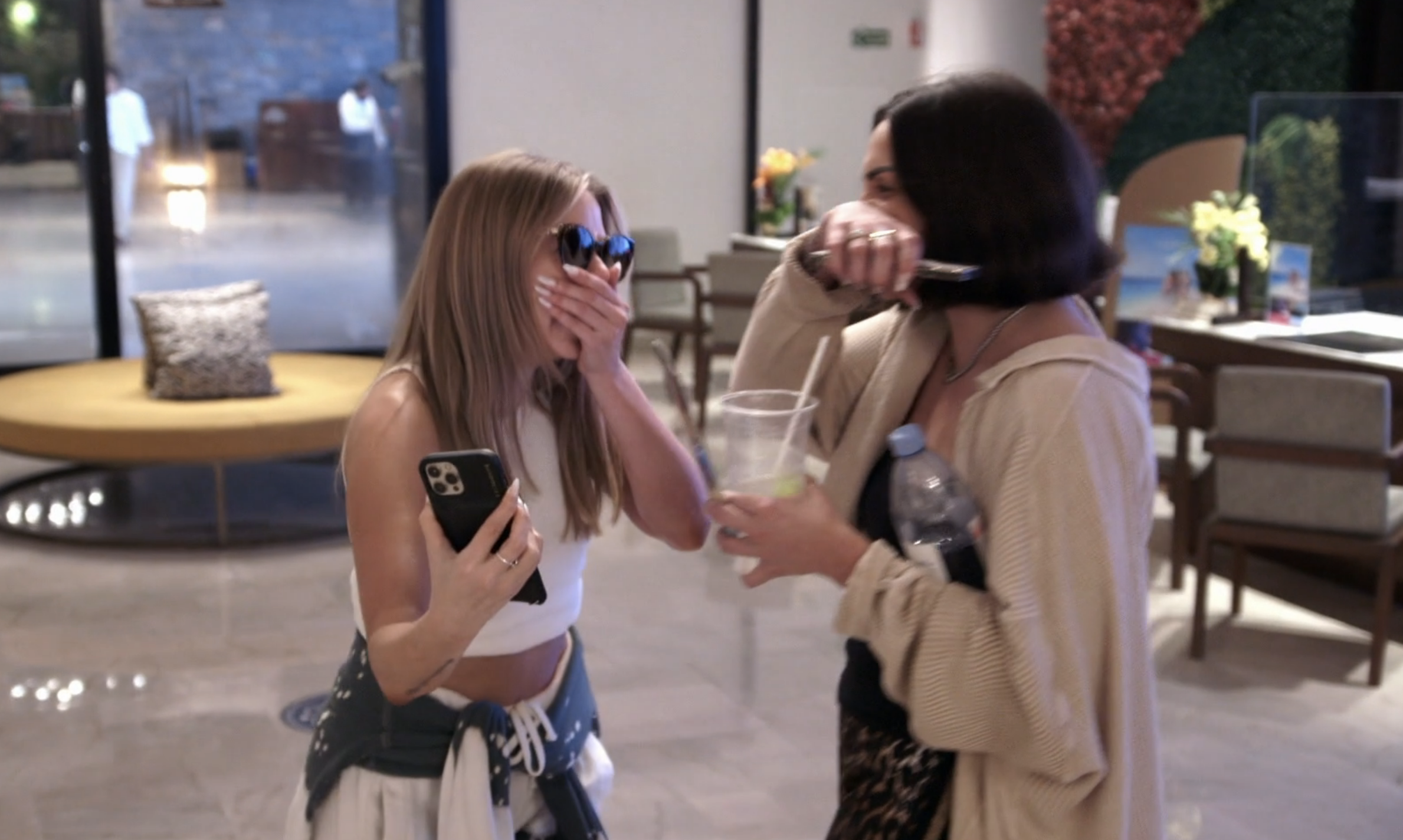 11.
When Sandoval and Ariana enter their hotel room, he brings attention to the fact that there are "two beds!"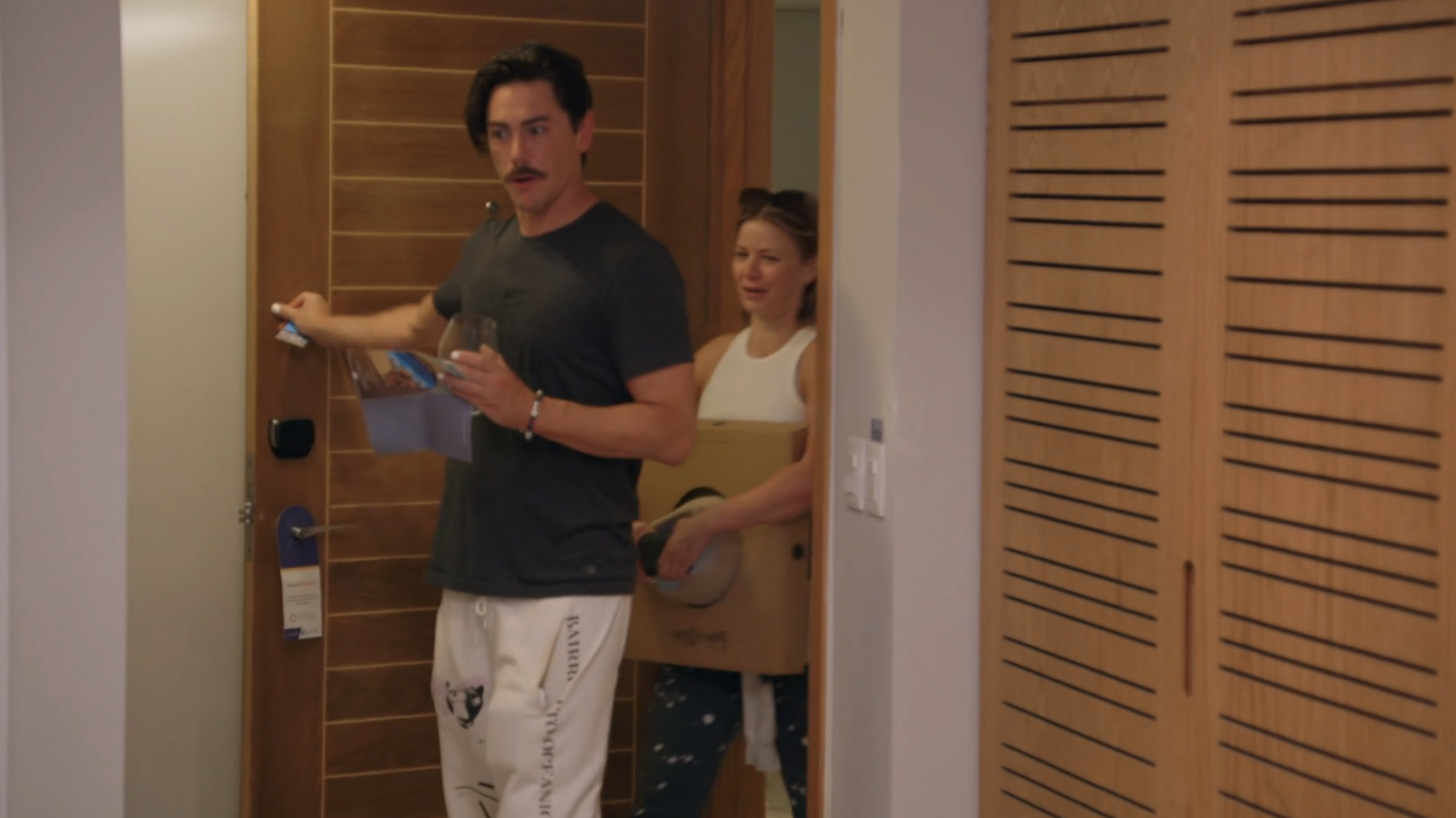 12.
"I'm so excited to be in Mexico. Nothing else to get in the way of my quality time with Tom," Ariana says. "He is my prisoner."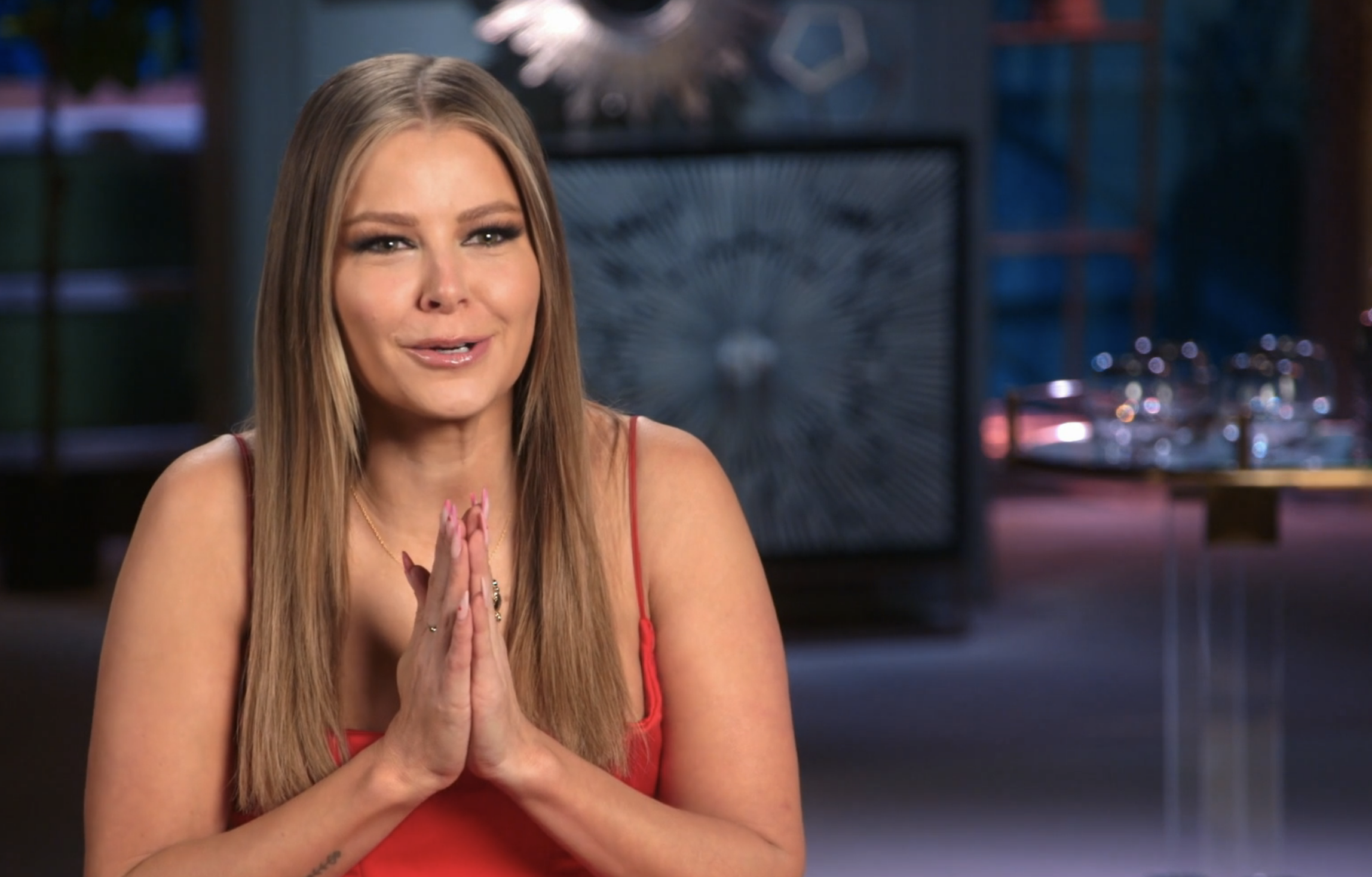 13.
The couple share a kiss on one of the two beds in their room.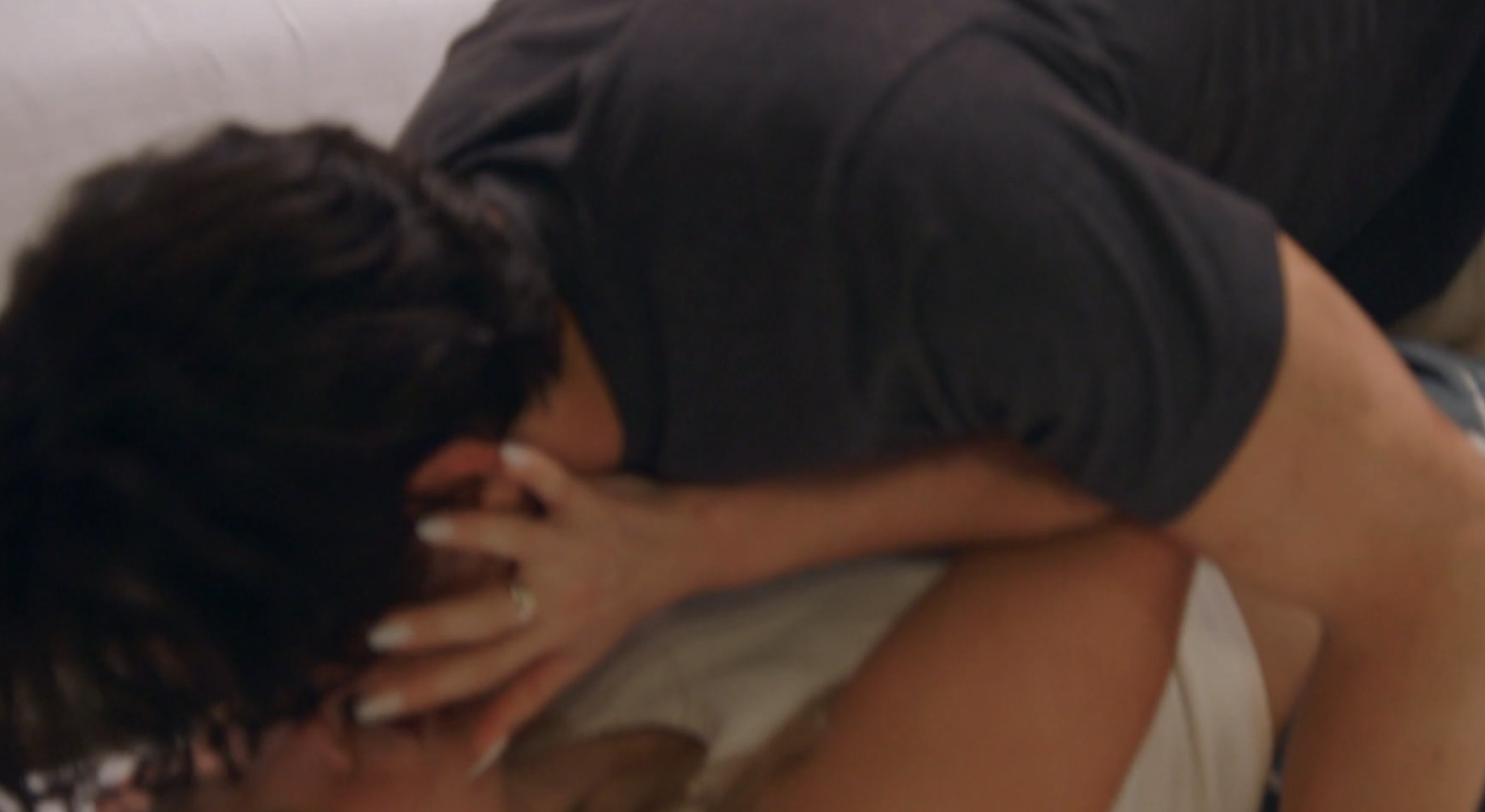 14.
Kristina Kelly shows up uninvited to dinner on the first night of Scheana's wedding weekend. While Scheana doesn't address the issue to Kristina's face, in her interview she talks about how Kristina and former cast member, Stassi Schroeder, made fun of her the first time she got married when she wore a crop top wedding dress.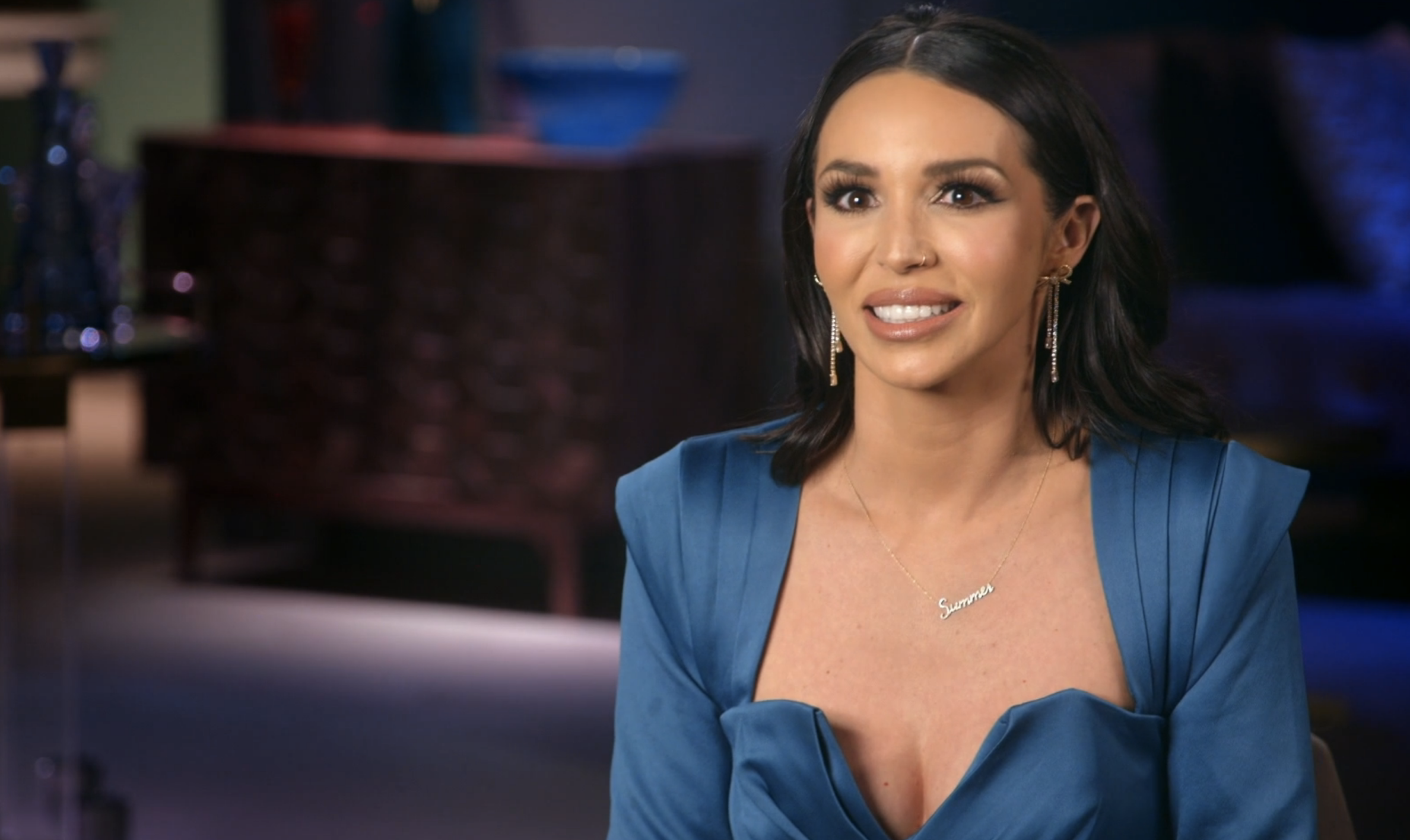 15.
The group dinner isn't without drama — in a moment that wasn't filmed on camera, James nearly got into a physical altercation with one of Brock's friends. James apparently body-checked Brock's friend because the friend drunkenly said "hello" and hugged him.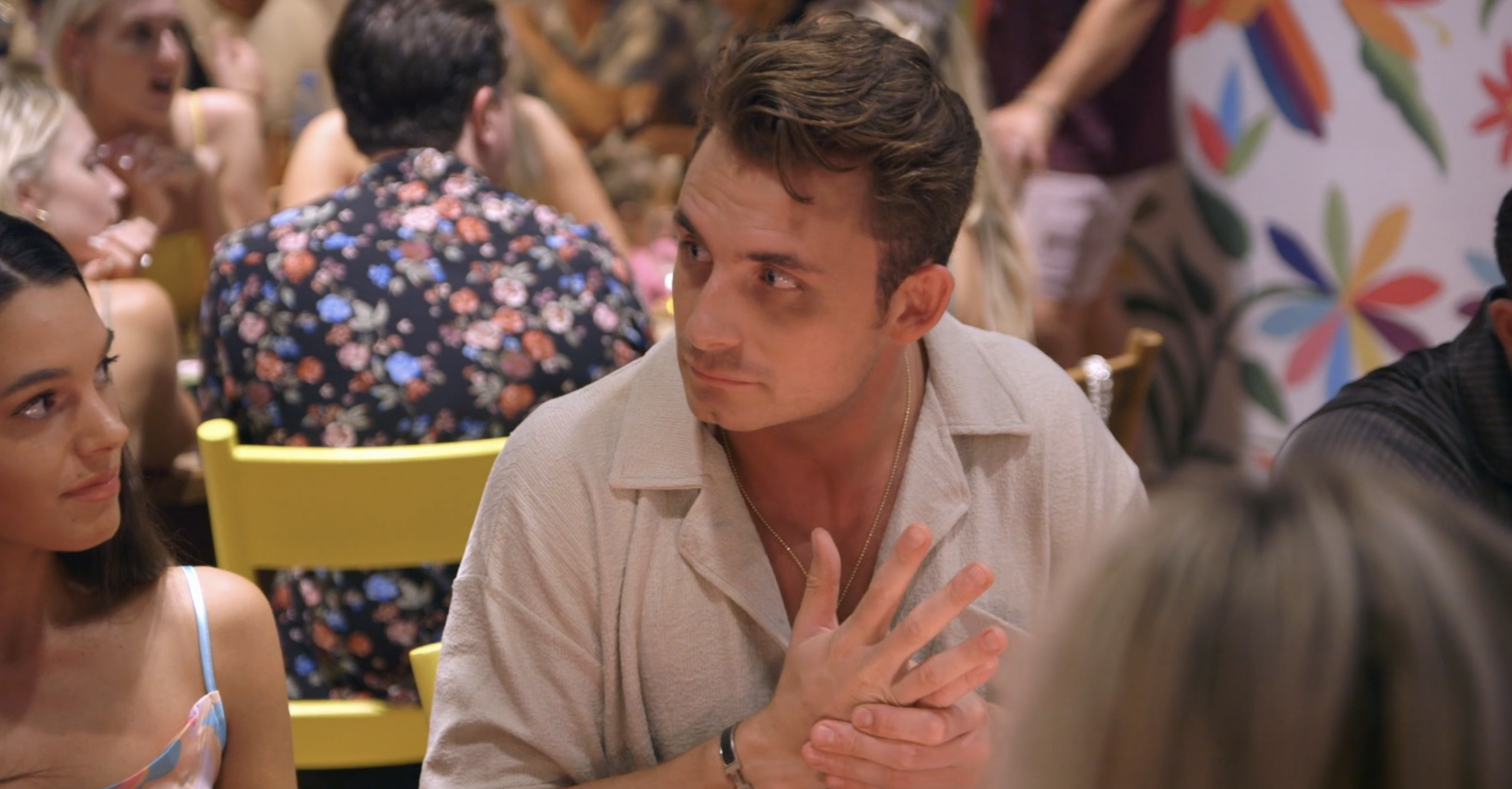 16.
Ariana addresses the incident with James at dinner and yells at him. "I wish you could hear your tone of voice when you speak to me because you've been very fucking rude to me," Ariana says.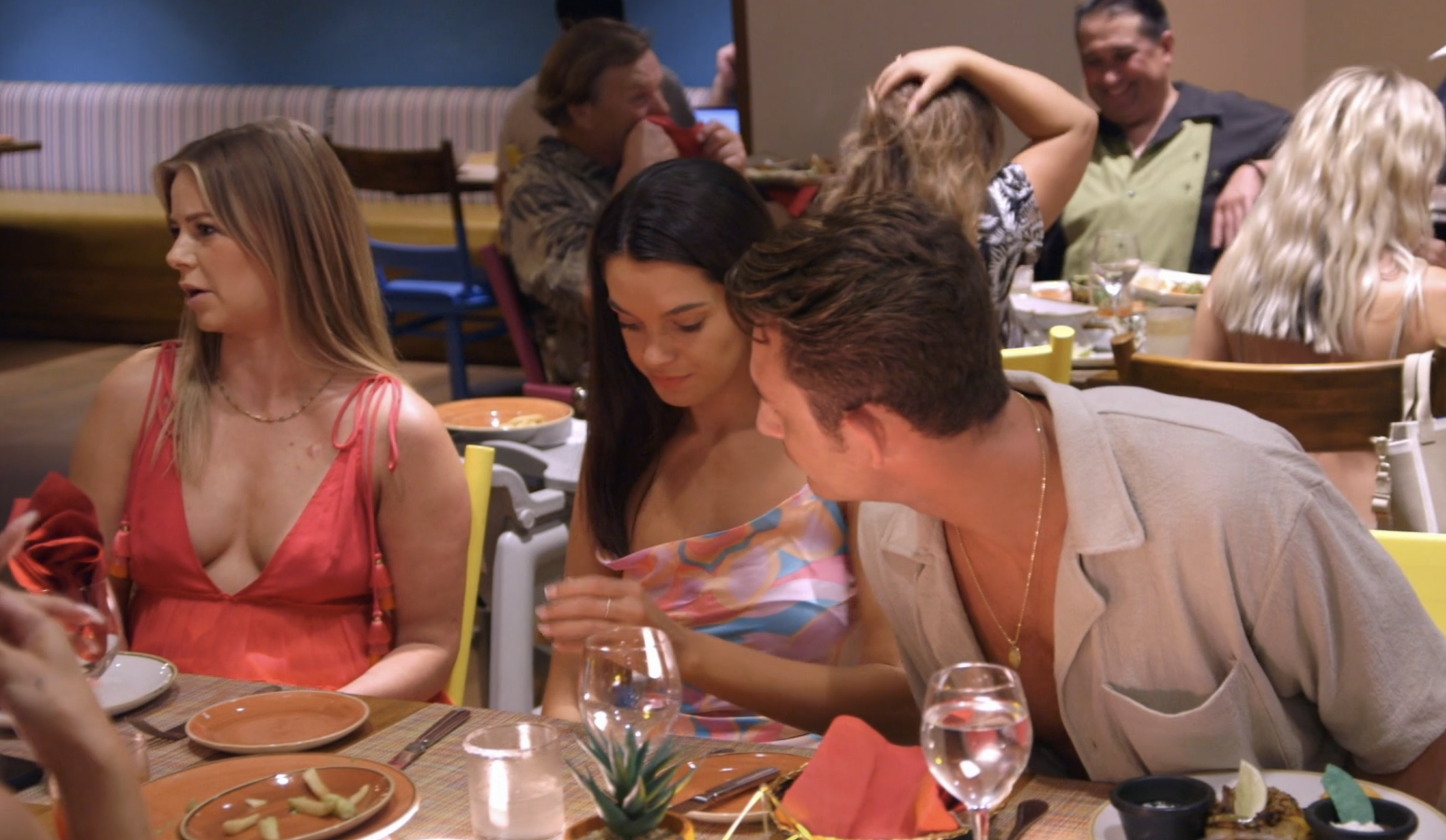 17.
James asks her not to yell and she replies, "I will raise my voice because when I talk at a normal volume you don't fucking listen to me and I've had enough. We're done!"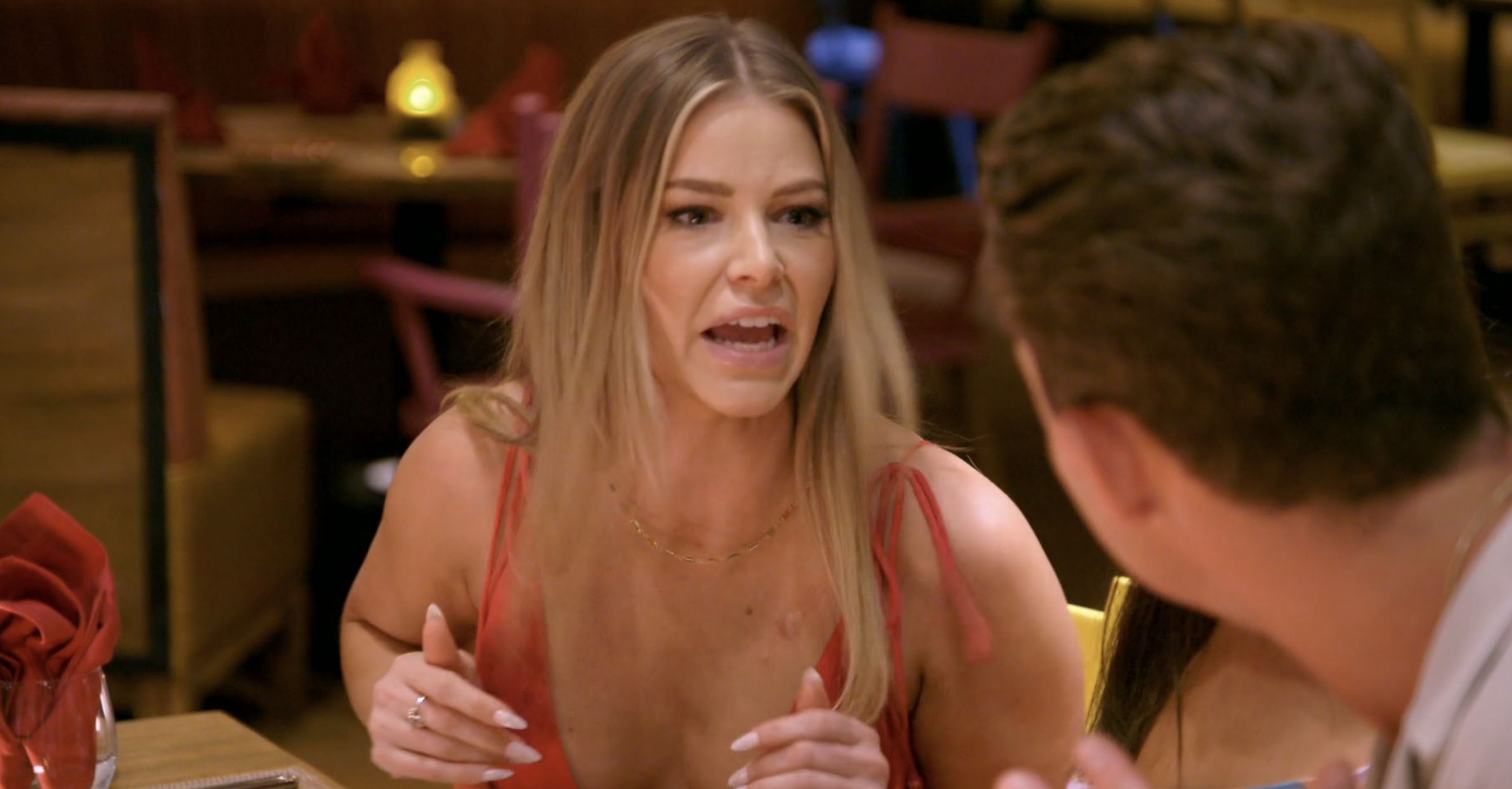 And if all of that isn't dramatic enough, we still have the rest of Scheana and Brock's wedding weekend to get through! Stay tuned!