At Super Bowl 50, Peyton Manning and the Denver Broncos became Super Bowl champions after defeating the Carolina Panthers 24–10.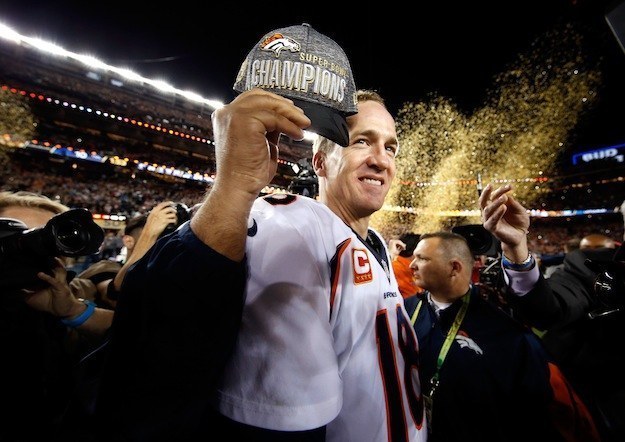 And everyone on the internet made fun of his super-serious face.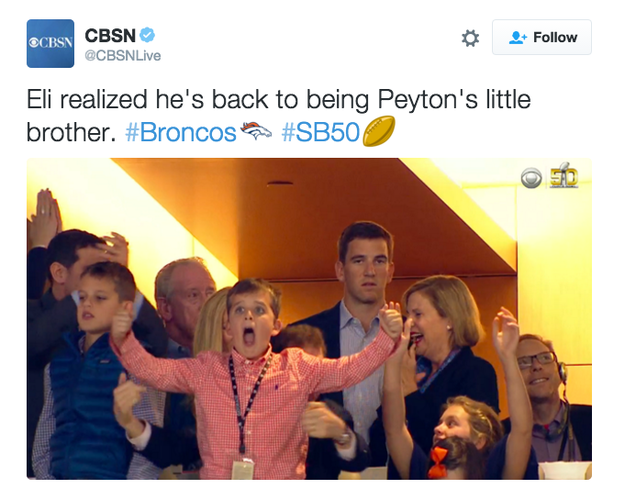 "Everyone else in the box is screaming, people are lifting children up," Fallon joked. "It was like a cartoon."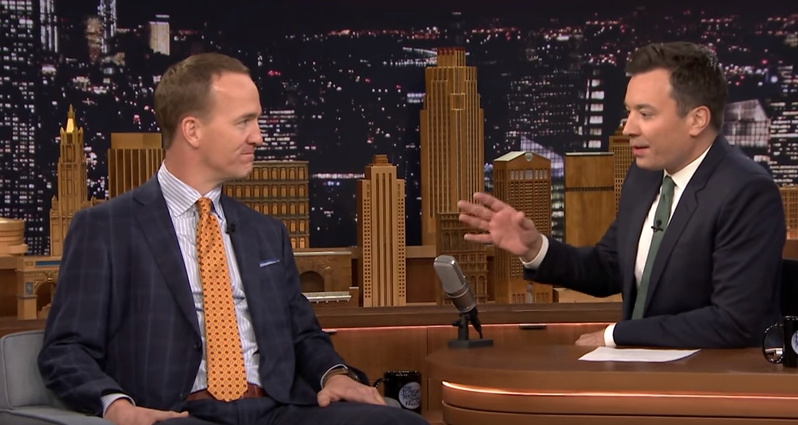 But Peyton clarified that Eli wasn't actually sad. He was probably just a little nervous.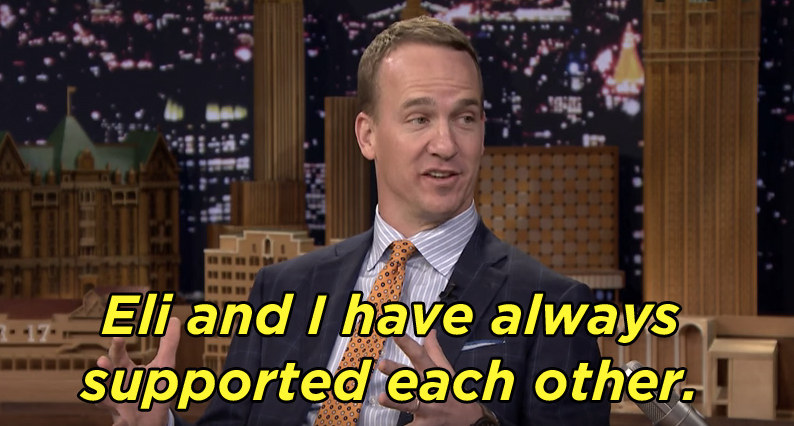 Even though Peyton gave a logical answer to what was probably going on with Eli's face...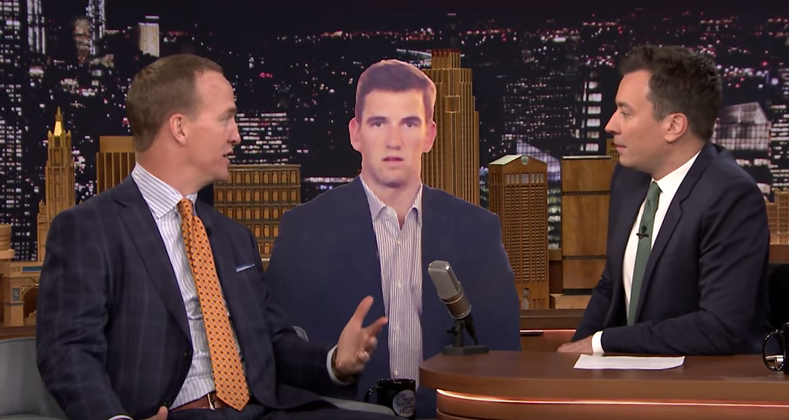 ...he still joined Fallon in poking some fun at his younger brother.
After all, what else are brothers for??