For the past couple of years, Nicki Minaj and Meek Mill have been through quite a lot together as a couple.
But yesterday, Nicki Minaj tweeted that she is ~definitely~ single.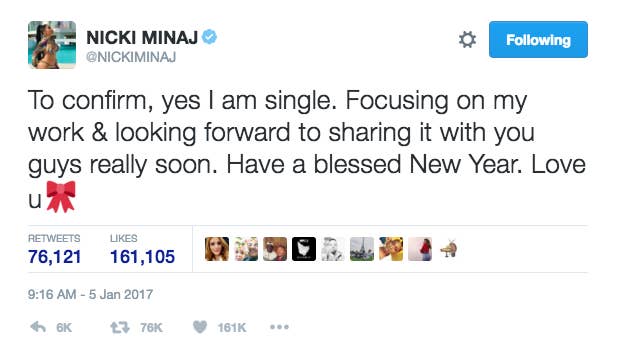 People were quick to respond to Minaj's news.
And had a LOT of feelings.
Some took the opportunity to hate on Meek Mill.
Others didn't waste any time bringing Drake into the conversation.
Because wherever he is, Drizzy is most likely paying attention to this news as well.
👀 👀 👀
RIP Omeeka.
All good things come to an end.