Last night, Hillary Clinton made history by becoming the first female presidential nominee of a major party in the United States.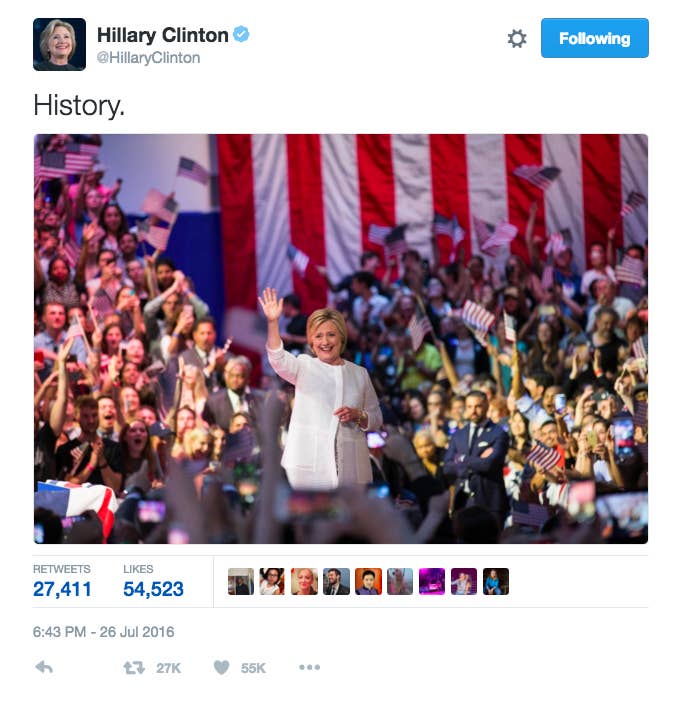 There to celebrate this historic milestone was the also iconic Meryl Streep.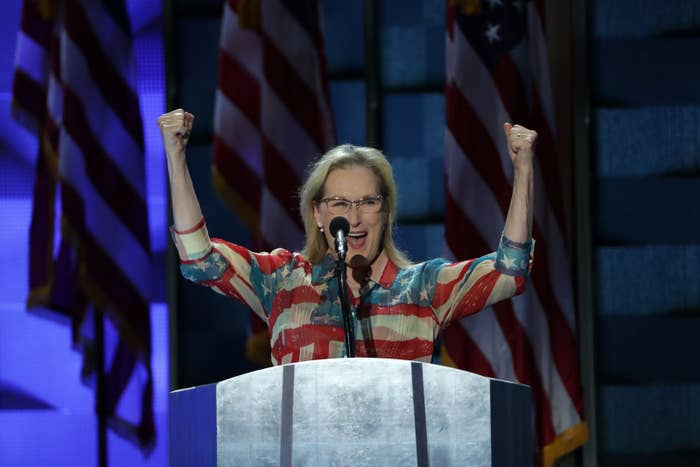 Meryl. Fucking. Streep.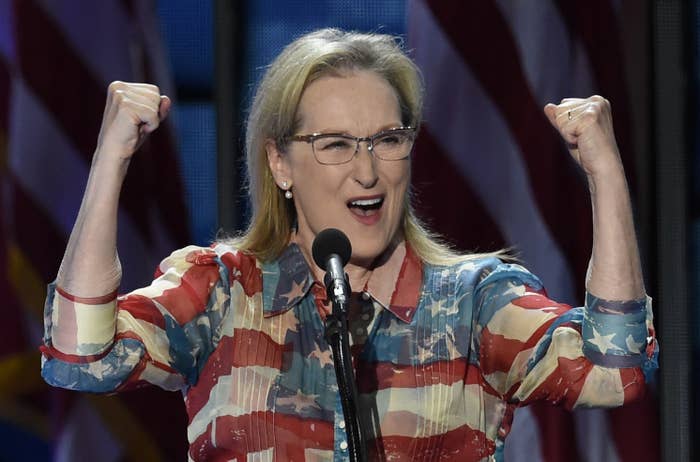 The Oscar-winning actor took the stage to deliver a speech in support of Clinton.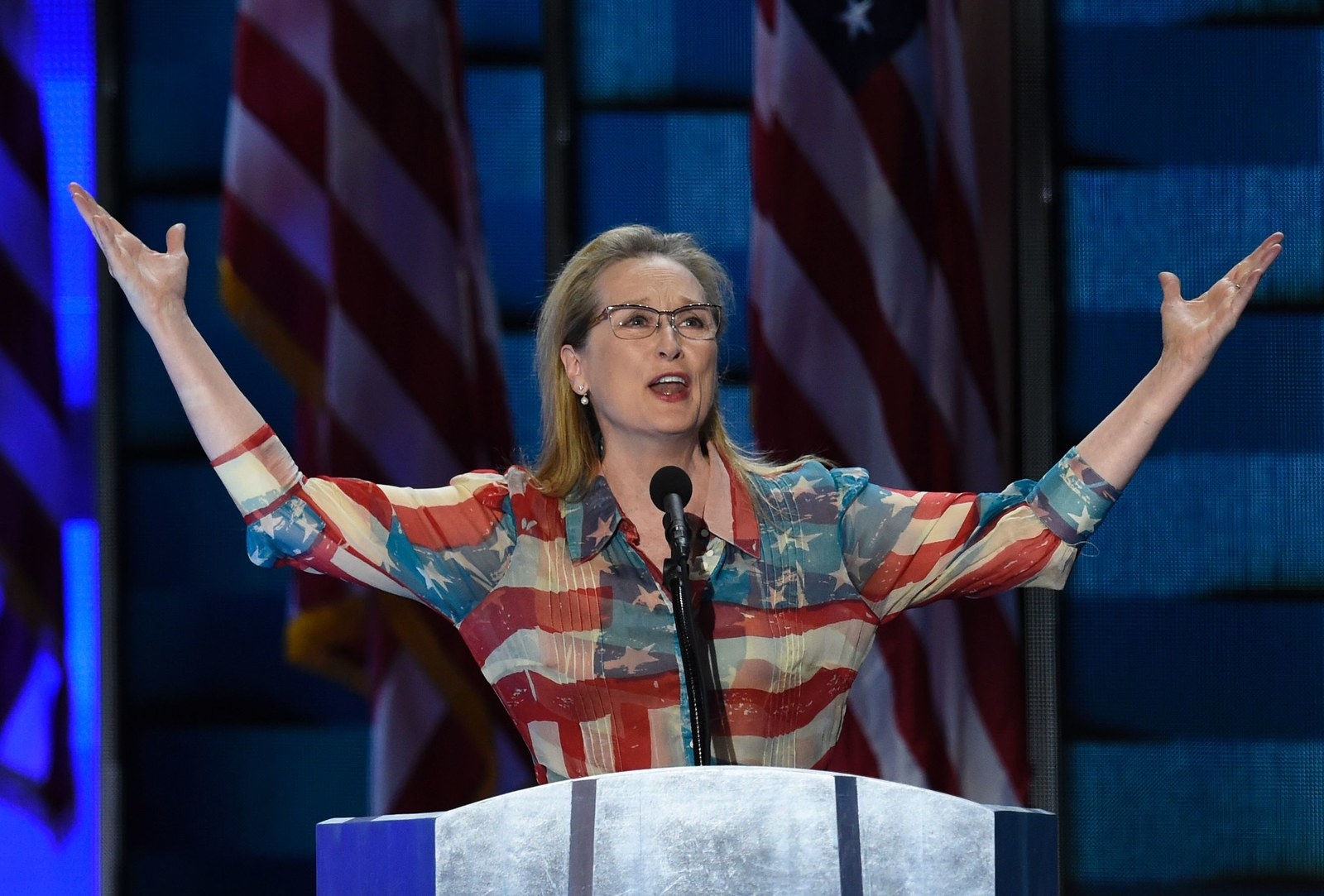 Because, if you can't tell, she was pretty happy about the whole thing.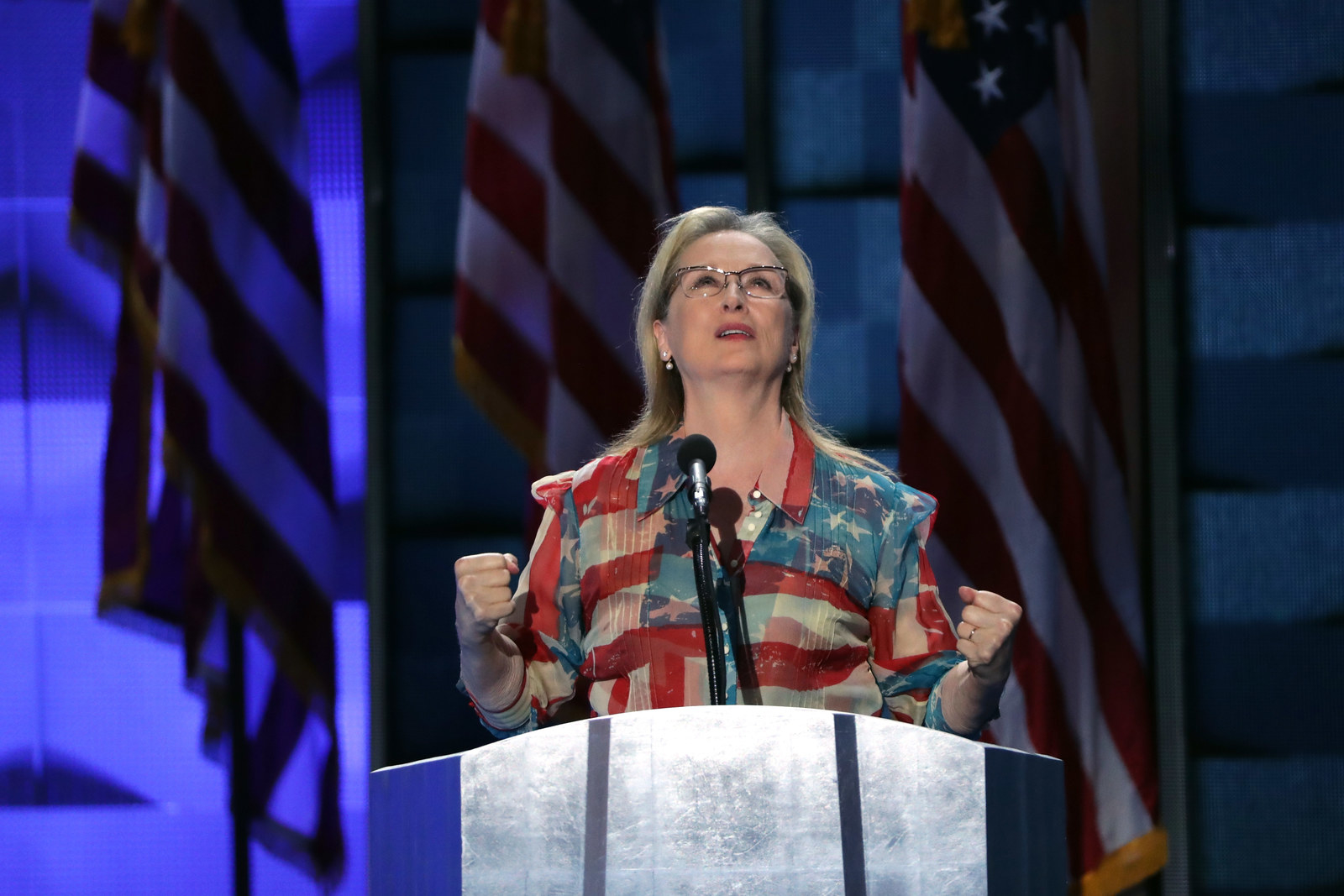 And check out that super patriotic outfit!
It didn't take long for the internet to react to Streep's enthusiastic appearance at the DNC. Here are 19 of the best tweets:
1.
4.
8.
11.
14.
16.
18.
Slay, Meryl!