Glenn Close, esteemed Hollywood actress and six-time Academy Award nominee, thinks that "ending the stigma around mental disorders is one of the greatest challenges of our time."
It's important to speak out about mental health.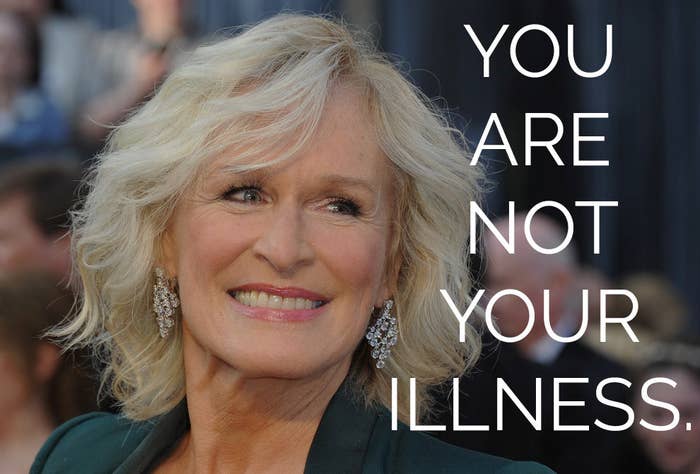 "I think it's vitally important to talk about mental health because it will, literally save lives. Not talking about mental health issues means that the toxic stigma that is still out there will continue to keep people from asking for help, from getting the treatment they need and from helping people to understand that a mental illness is a chronic disease, like any other chronic disease. You are not your illness."
She's seen firsthand how people can be deserted because of their illness.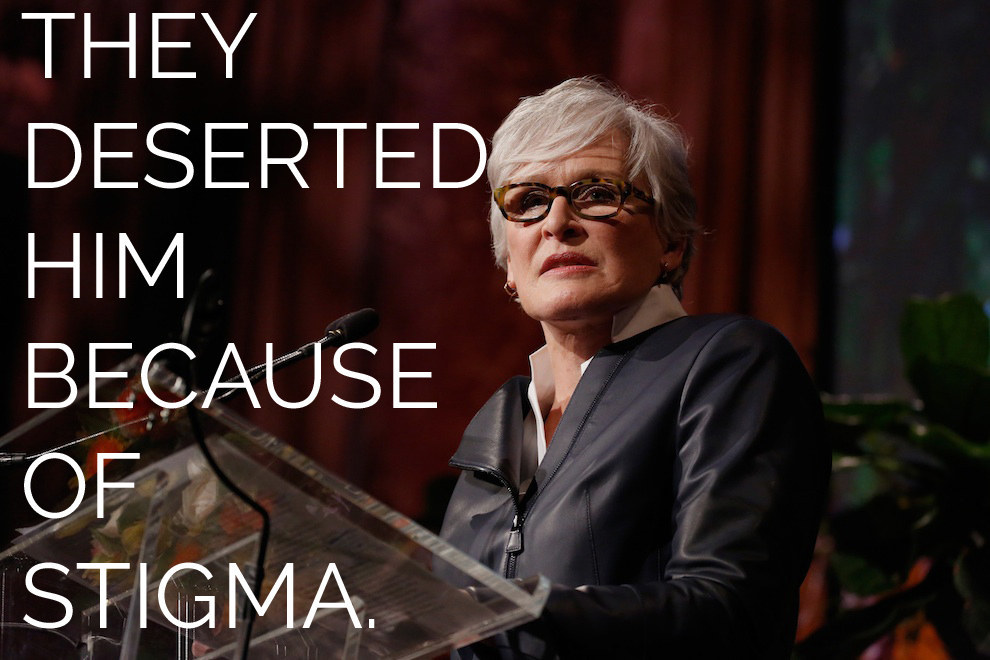 "When my beautiful nephew, Calen, came back from two years in a psychiatric hospital, where he was diagnosed with schizoaffective disorder—a combination of schizophrenia and bipolar disorder, NONE of his former friends were there for him. He had been a leader among his group of peers and they deserted him because of stigma. In spite of that, Calen has prevailed. He has studied his illness and learned how to manage it. Calen is an artist and is now married. He is an exceptional human being and I am moved by him and incredibly proud of him."
Mental illness is more common than people may think.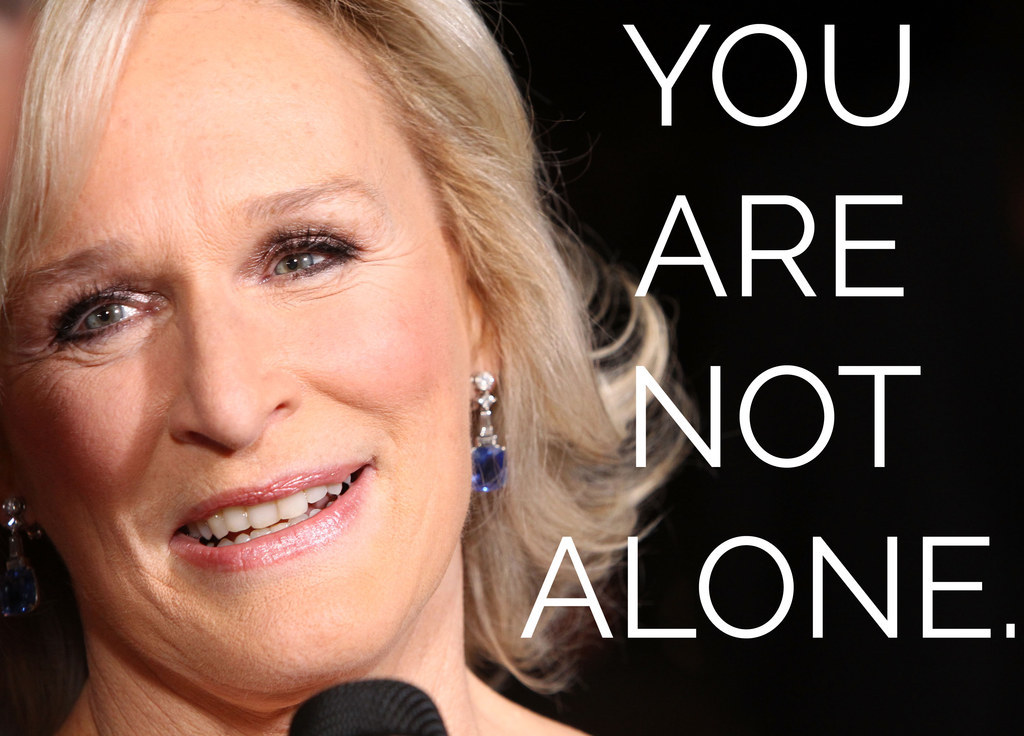 "Mental disorders are a core part of what it means to be a human being. If a member of your family, or a friend, suffers from a mental disorder, educate yourself about the various mental illnesses and what it means to live with them. Read our blogs and personal stories and see where you fit in. Talk to your closest friends. So many of us suffer from depression and anxiety, and far, far too many people are dying by suicide everyday. If you are diagnosed or suspect that you need help, please don't suffer in silence. You are NOT alone. There are millions of people who are facing the same things, who may feel shame and fear and live in isolation and silence. Find the courage to start the conversation. If you are worried about a friend, start the conversation and be there for them. If you don't live with a mental disorder, but know people who do, try to put yourself in their shoes. Our capacity for empathy is also what makes us human. Reach out. It may save a life."