Harry Potter fans only have to wait 10 more days to devour the eighth story in the series, Harry Potter and the Cursed Child Parts One and Two (Special Rehearsal Edition Script).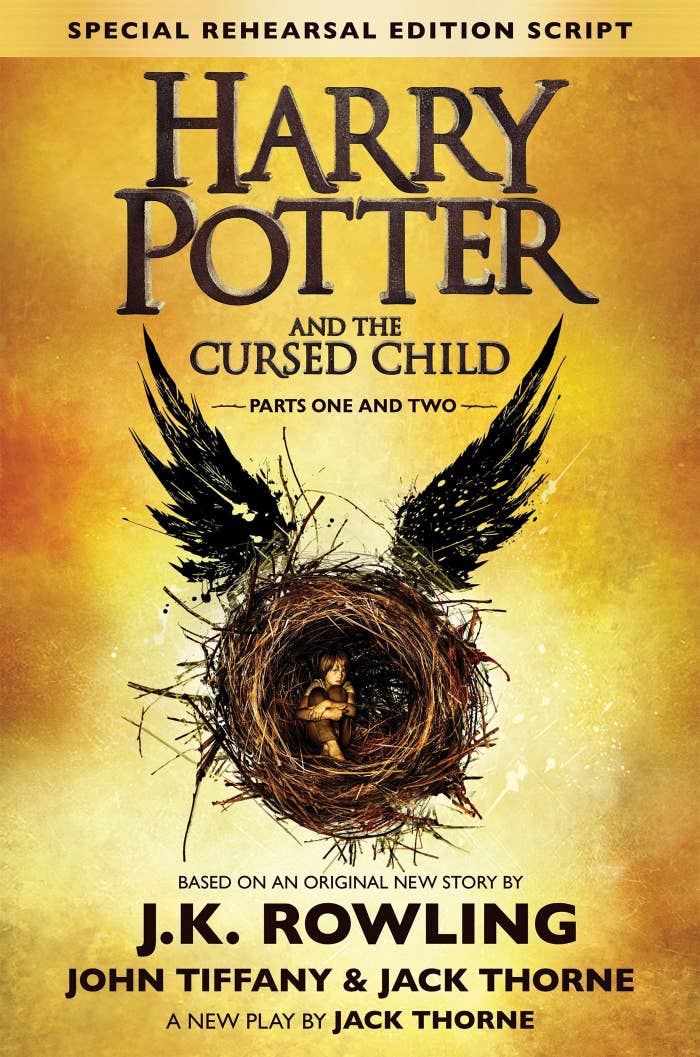 Some people have been lucky enough to see the show in London, but most of us are waiting patiently to find out what exactly goes down in this sequel.
In honor of the script's upcoming release, Scholastic held a special event today in front of their New York City offices where Harry Potter fans gathered and held something called a Muggle Mob.
People crowded around the street because they weren't sure what to expect at first.
Then everyone looked on as the street was completely blocked off and the ~iconic~ Harry Potter theme music started playing...
...and fans walked out of the building holding Harry Potter books while getting in formation.
MY HEAAAAARTTTTT!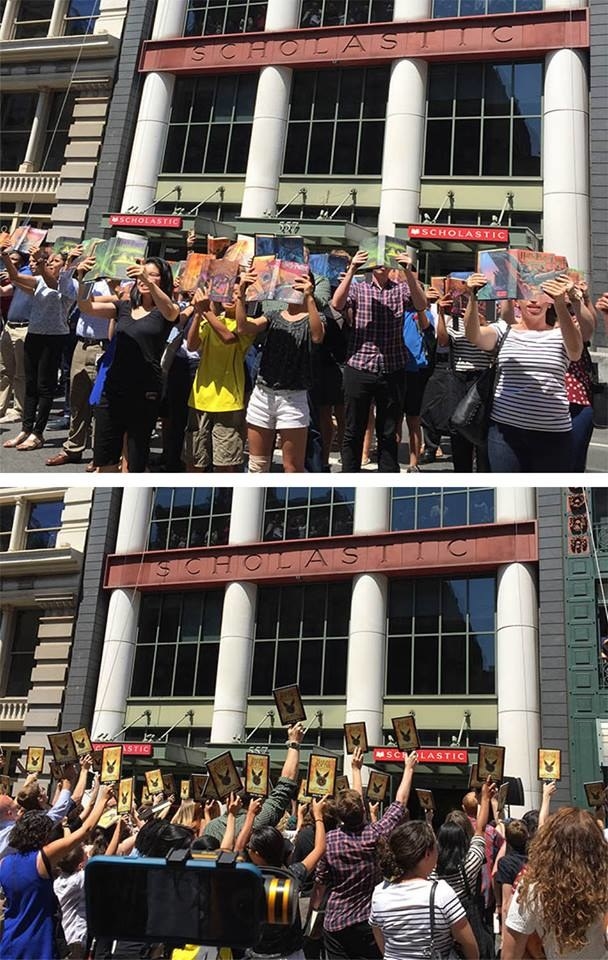 It was truly reminiscent of Dumbledore's Army, to be honest.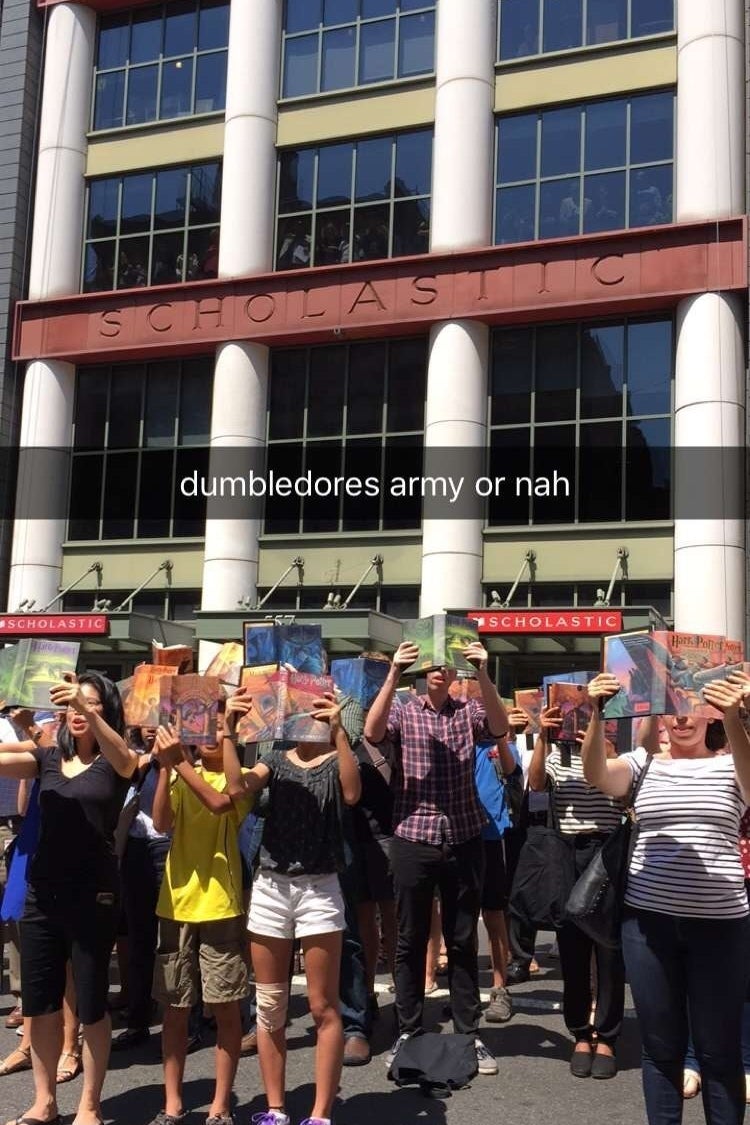 📚 📚 📚 ⚡️ ⚡️ ⚡️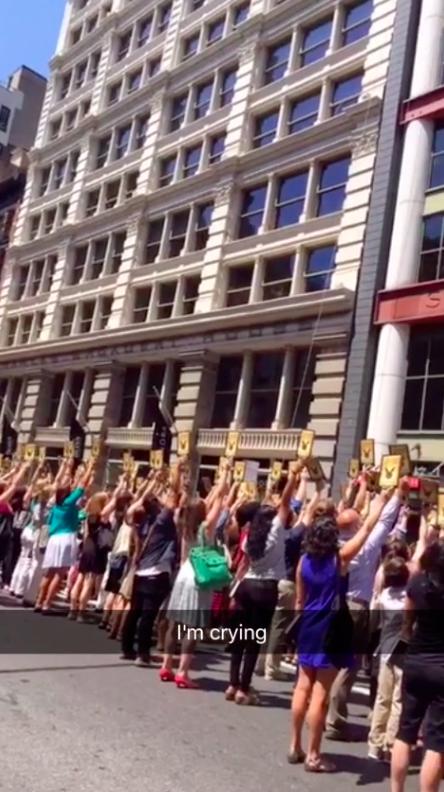 And then everyone who was a part of the mob spread the joy of reading and Harry Potter by giving out their books to everyone else standing around.
If you weren't already excited AF about Harry Potter and the Cursed Child, now is the time.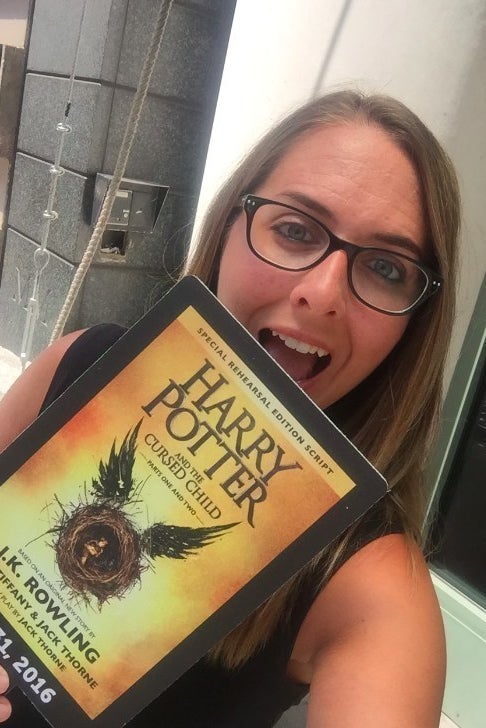 JULY 31 CAN'T COME SOON ENOUGH!