Emma Stone And Dakota Johnson Wore Planned Parenthood Pins At The Oscars
The actors stand with Planned Parenthood.
Emma Stone was in attendance at the 89th Academy Awards on Sunday, Feb. 26. She won Best Actress for her role in La La Land, and the film earned a total of six Oscars.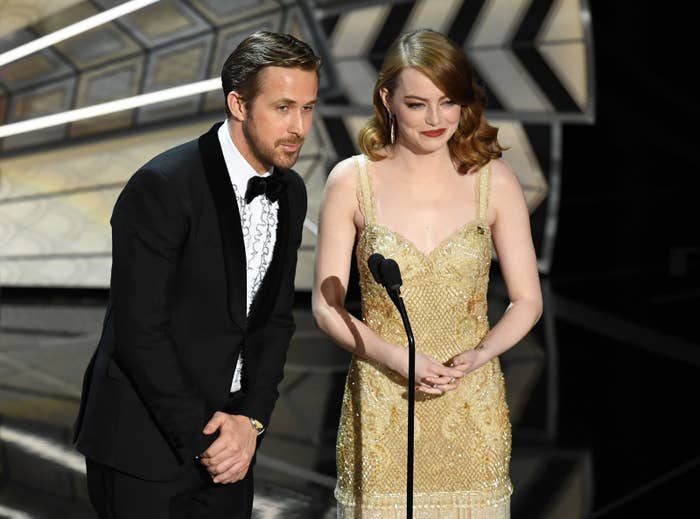 In a night that contained a number of political statements, Stone made a statement of her own by wearing a Planned Parenthood pin on her gold dress.
The nonprofit organization tweeted a photo of Stone wearing the pin.
And the Planned Parenthood Twitter account also tweeted a photo of Dakota Johnson's purse, which has the same pin on it.
While these two actors decided to represent Planned Parenthood at the Oscars, other Hollywood stars, like Lin-Manuel Miranda and Ruth Negga, wore blue ribbons in support of the American Civil Liberties Union.