Drake, lover of the NBA and all-things basketball, has made it pretty clear that he's a fan of the Golden State Warriors.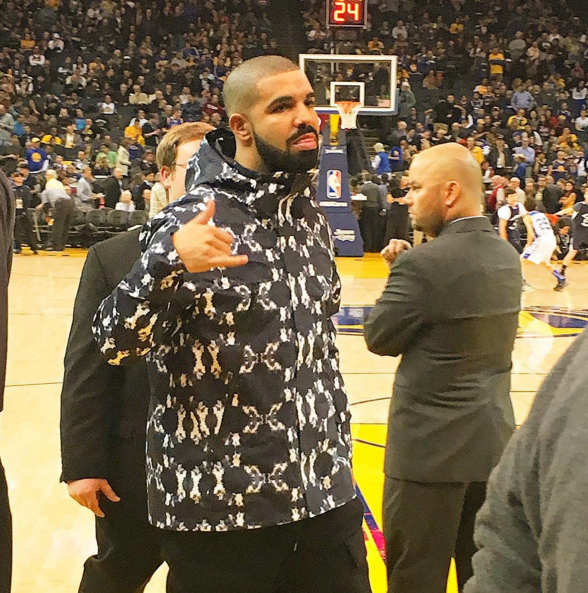 Or, at the very least, he really loves going to their games.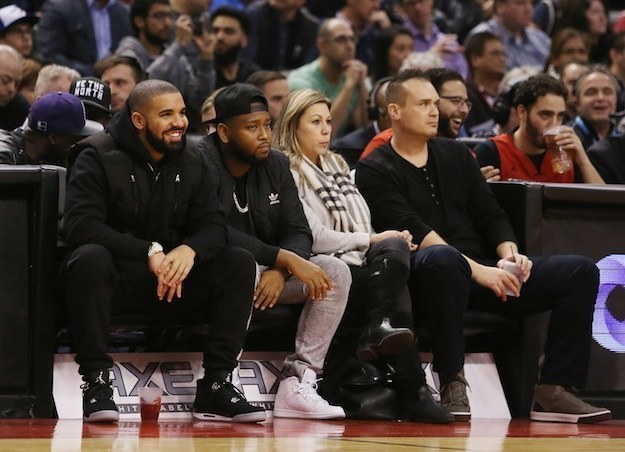 Last night, the rapper made another appearance at the Oracle Arena in Oakland, CA.
But he wasn't the only all-star rapper in attendance — Jay Z also blessed the Warriors with his presence.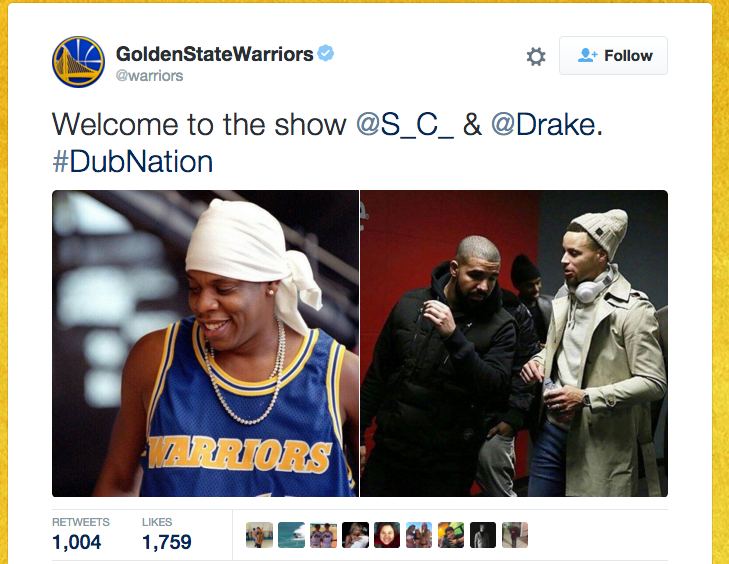 And it looks like the former Brooklyn Nets owner had a pretty good time.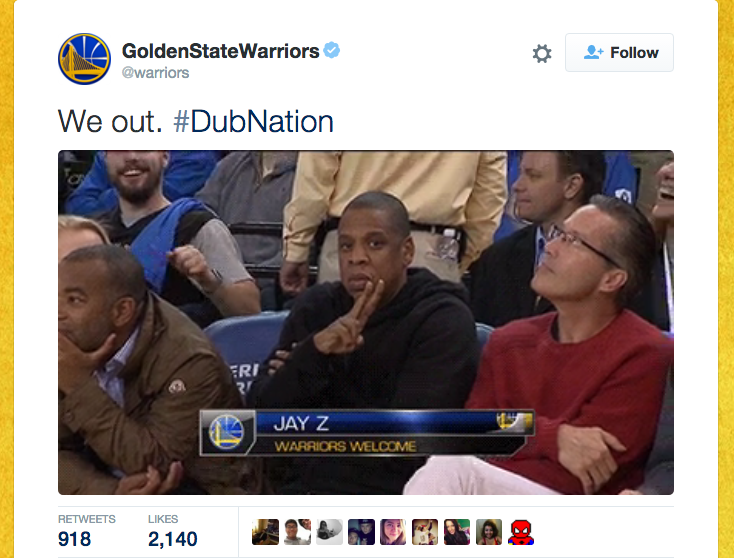 He even smiled. Kind of.
You already know that Drizzy was happy to be there.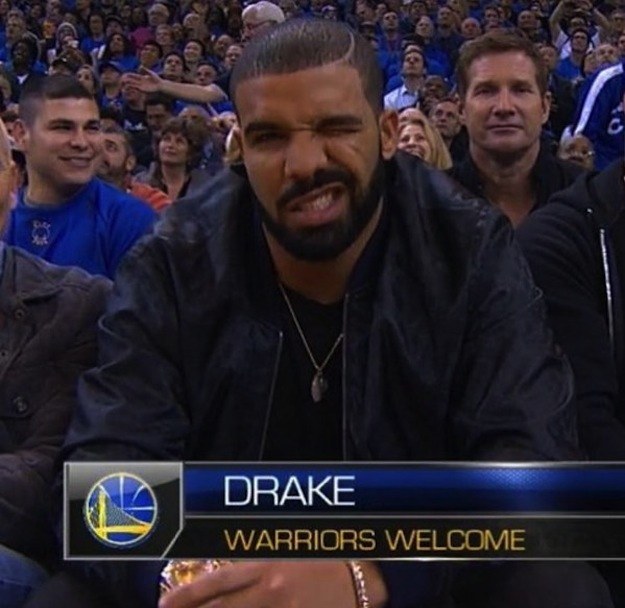 And you can't really blame them for having such a great time since Steph Curry is pretty much perfection.
Maybe next time we can get an invite??