Queen Blue Ivy is one of the greatest gifts to the world.
She's the perfect combination of her dad.
And her beautiful, beautiful mom.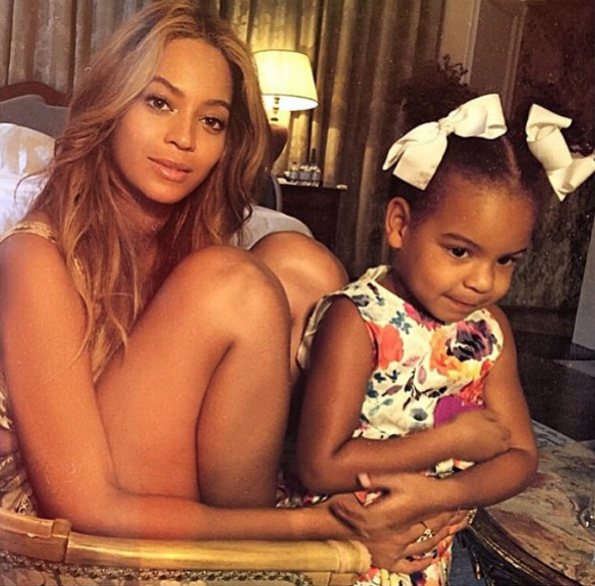 And in this photo Beyoncé recently posted on Instagram, we can all see that Blue is also the *perfect* makeup artist.
Check out all those lip glosses!
Can we get some lessons?
Looks like she's a chip off the old block.