Zendaya Reacts To 25 Situations That Are All Too Real
The star of Disney Channel's K.C. Undercover brings you a GIF for every situation.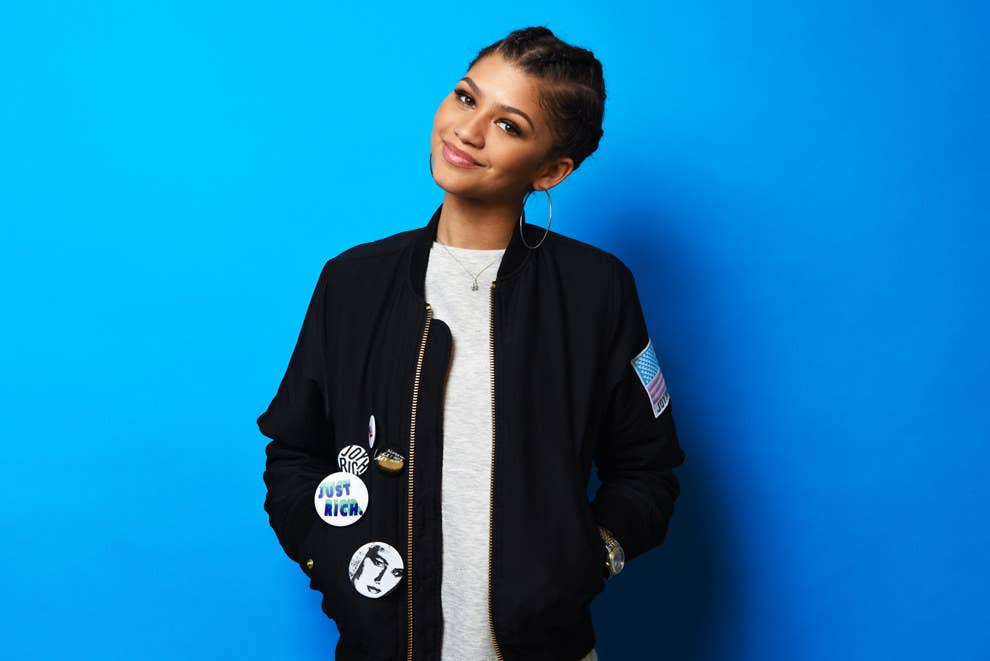 To say Zendaya is dominating right now would be a massive understatement. Not only is she the star of Disney Channel's no. 1 new show K.C. Undercover — a series about a high school math genius who's also an undercover spy — she also has a hit debut album under her belt, has pretty much become a style icon, and is set to host the 2015 Radio Disney Music Awards this weekend.

Ahead of her mega-exciting first hosting gig, the 18-year-old stopped by BuzzFeed New York to re-create 25 GIF-worthy moments that we all know too well. Here's what went down.
1. When someone catches you taking a selfie.
2. When someone compliments your style.
3. When you sing the wrong lyrics to a song.
4. When you're stalking a crush's Instagram and you accidentally heart the picture.
5. When you've been binge-watching a series for the last 10 hours and then they kill off your favorite character.
6. When you eat a whole package of Oreos in one sitting and then realize the label says "Family Size."
7. When you give someone your phone and they start scrolling through your pictures.
8. When you check your phone in the dark and it's on full brightness.
9. When you're washing the dishes and someone adds a dish.
10. When your friend says, "That's not your drink" after you've already taken a sip.
11. When you wake up in the middle of the night and see you still have three hours of sleep.
12. When you drop a pizza slice and it lands cheese-side down.
13. When you look up your cold symptoms on WEB MD.
14. When your ex tells you that you look cute.
15. When you accidentally spray yourself in the eye with perfume.
16. When you find $5 in your jacket pocket.
17. When you fall going up the stairs and try to play it cool.
18. When you come home and your roommate has eaten all of your food.
19. When a guy catcalls you.
20. When you accidentally open up the front-facing camera on your phone.
21. When your favorite jam comes on the radio.
22. When you wait in a super long line to get a burrito and then you accidentally drop it.
23. When you're lying in bed with your phone and it falls on your face.
24. When you're watching The Lion King and you get to the part where Mufasa dies.
Watch Zendaya host the Radio Disney Music Awards on Disney Channel this Sunday, April 26 at 8/7c.