This weekend was the annual Governors Ball Music Festival in New York City, and while everyone was psyched out of their minds to witness Lorde's greatness, no one could have imagined the pure magic that swept the crowd on Friday night.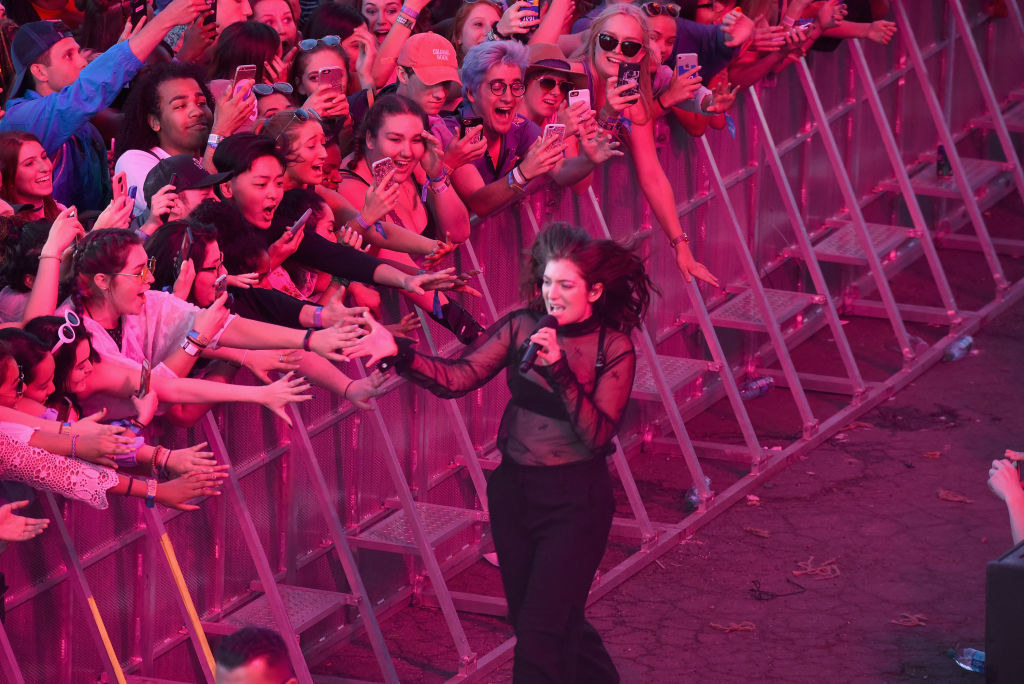 I mean, not even Lorde anticipated the wizardry that went down.
And then Jack Antonoff joined her onstage for a cover of Robyn's "Hang With Me" that made our hearts explode.
But the entire show was something from another universe.
It was, quite possibly, the best hour of some of our lives.
It changed us.
It emotionally destroyed us.
It saved us.
And it did some much-needed cleansing.
The only way to really explain what happened was wizardry and m a g i c.